Oh Dear Bread and Beer ---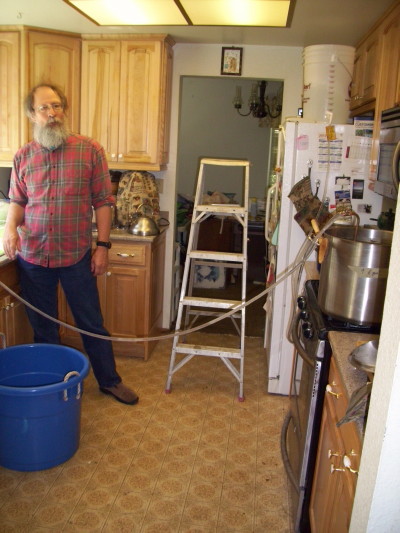 So, we brewed a batch of Black IPA beer this weekend.  Here's a picture of our setup. My husband had the wort chiller in the beer kettle on the stove, a bucket of water and ice on top of the fridge draining into the wort chiller via a hose and a hose output from the wort chiller to the sink.  It worked perfectly, all gravity fed.  The beer is fermenting for about a week and then will be decanted left to rest for another week in the carboy and then on to bottling. 
I saved off the spent grain from the brew (some 8 cups of grain) in one cup portions to make spent grain bread as my next adventure.