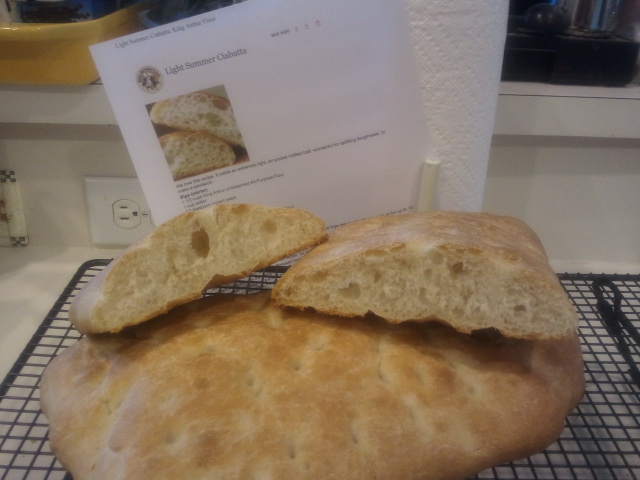 Today's bake was Ciabatta bread... and actually we ended looking pretty similar this time... Helen's bread leads into this post... you can see the similarity of our efforts this week. ;-)... This was Helen's and my first time making ciabatta and we will definitely do it again.  Barb had made it before but likes today's end result so much better than her first adventure.  Here are the photos... and as usual it was fun to share the baking and the love.
Just take a look at those great loaves. They are golden iand lovely... She, and I, used the KAF recipe... Mine are below... I love the texture of this bread... Helen made a sandwich and said that hers is delicious.. You can see that, I say!!!
My loaves are below.
.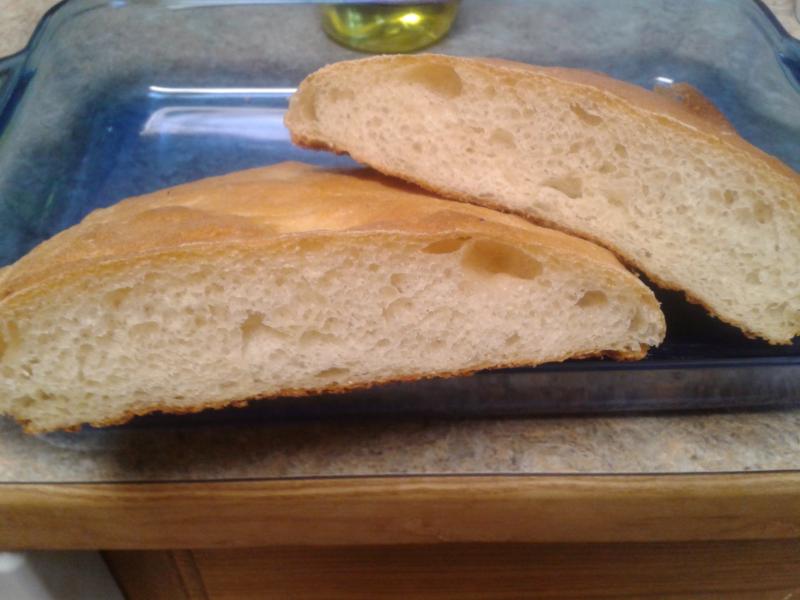 My loaves turned out pretty derned good, if I can so so myself!... I will definitely make this bread again, and again.  
  Barb's loaves are wonderful also... but she had more than loaf making going on in her Washington kitchen... Her great-granddaughter Maria, our great-great-niece... made pizza and salted the pretzels... that is taking it to another generation... I don;t know why she skipped the two in between... yeah... I do know... but shhhh!!! There is nothing like inspiring a sweet great grand babe! ... Check this out!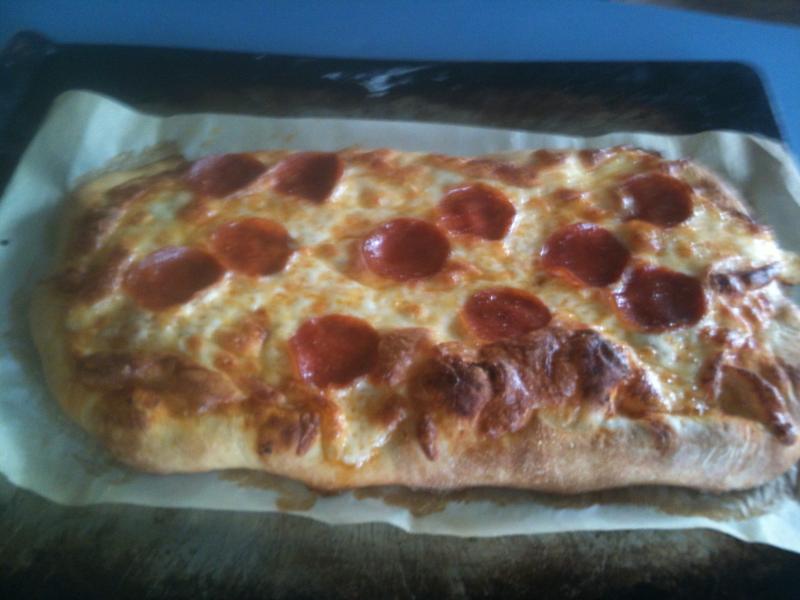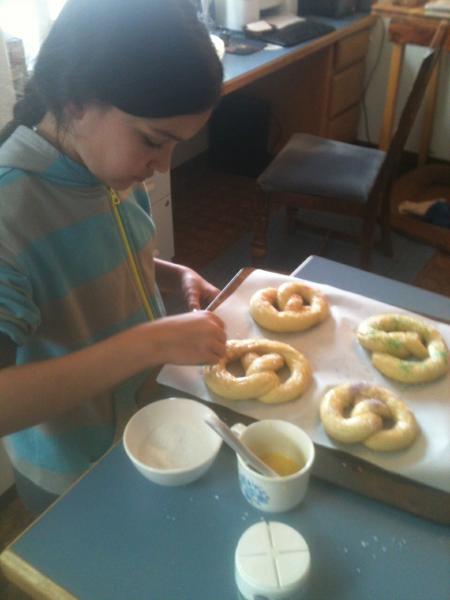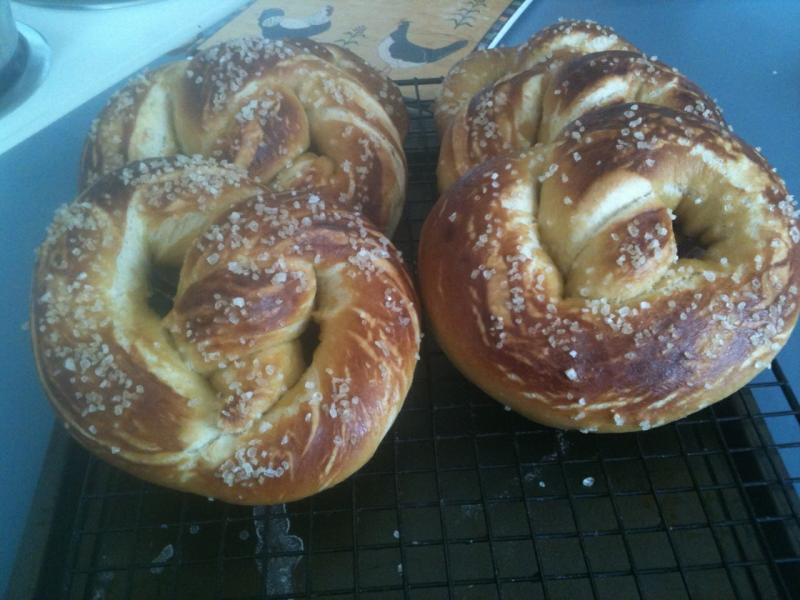 How about that??!! A family day bake across the mile and across the generations... what a great way to spend the day with family...by long distance, texting and cyberspace... I love ya'll. 
Happy Baking.... we will see what we come up with next week... I am having my second "total reverse shoulder replacement" tomorrow... we shall see if I am kneading next week... or just posting what my sisters do... Stay tuned! LOL
Barb, Helen, and Diane