Springtime is outdoor time.  Meaning less baking time :-(.  So I'm pleased to have worked up this 36h labor-lite levain.  It has very satisfyingly complex flavor, surprisingly light crumb and an irresistible crust when baked boldly.  Prep is facilitated by using the same flours (a modified Rubaud mix) for both levain and dough.  Many thanks to Ian(ArsP) via PiPs for novel (to me) process pointers.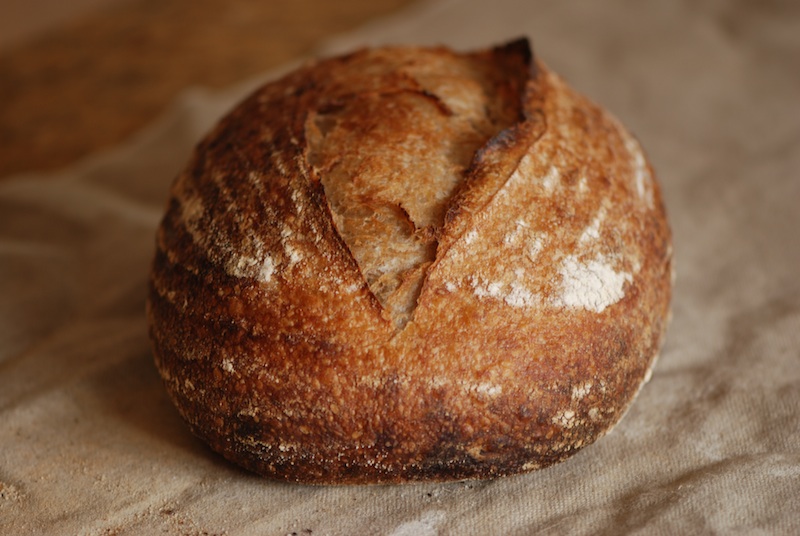 Click the table below to go to a working Google spreadsheet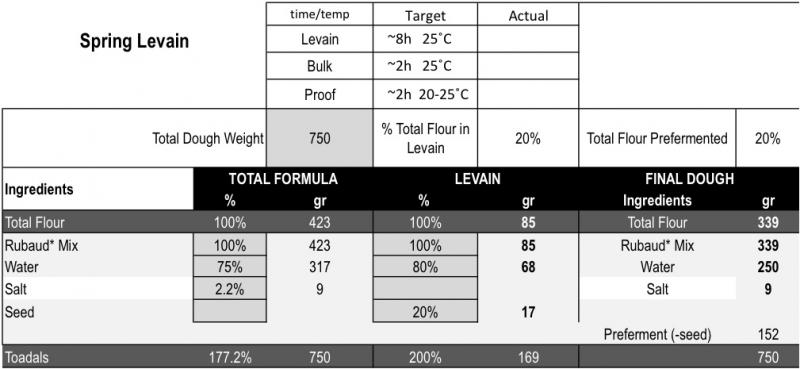 First Morning    
1.  Mix final levain build in 25˚C (77˚F) water.  Incubate @ 25˚C (77˚F). If possible (not essential), aerate levain and let rise 1-2X before using.                    
2. Mix final dough's flours in RT water.  "Enzymatically preferment" at 20-22˚C (68-72˚F).

First Evening
3.  Mix salt and levain into autolysed flour with pincer & FF until dough comes together.                     
4.  Bulk ferment ~2h @ 25˚C (77˚F) w/2-4 folds early.  Rest, shape & refrigerate.

Second Evening    
5. Proof 1-2h @ 20-25˚C (68-77˚F).                    
6. Bake 20' @ 230˚C (450˚F) w/steam, then 12' @ 215˚C (420˚F) with convection  (watch it), longer for loaves > 750 gr.
The "Rubaud*" flour mix is a slight modification of Gerard Rubaud's formula.  My "*" version is
35% AP
25% Bread Flour
30% Whole Wheat
7% Spelt
3% Rye
The process exploits Ian(ArsP)'s "enzymatic preferment" during Day 1.  In theory, this saltless soaker is intended to release free amino acids by proteolysis from seed storage proteins, enhancing Maillard activity in the oven.  It also performs as much conventional autolyse as any dough could ask for.  Aerating the levain (stirring it down) releases more free amino acids in the levain, and it's interesting to see it grow back up, in the couple of bakes (weekends) where I actually had a chance to do that.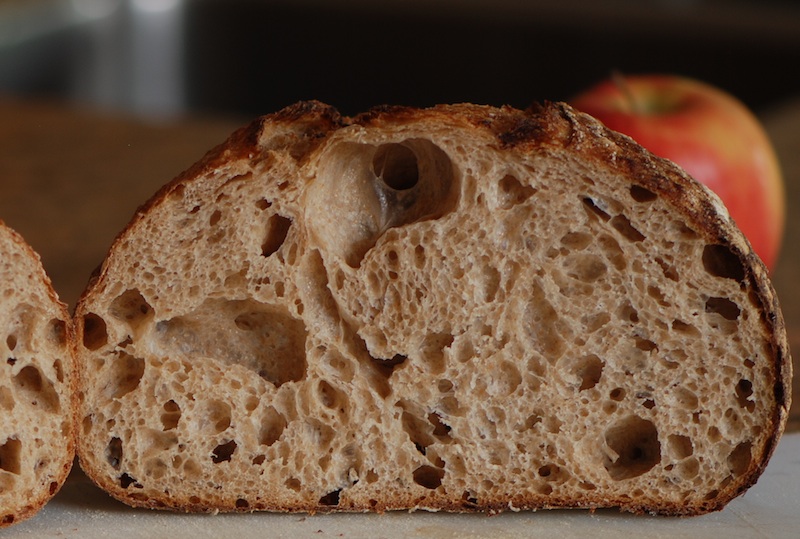 As Ian(ArsP) points out in his blog, it's convenient to start the levain build and enzymatic preferment at the same time.  Easily done before leaving for work in the morning.  Mixing, folding and bulk are performed that evening, with the dough rested, shaped and refrigerated before bed.  The dough moves slowly during the 24h fridge retard, but comes back to life when retrieved to warm up while the oven is doing the same, or a bit longer.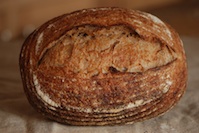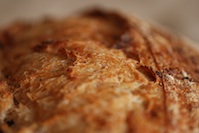 Earlier bakes (below) with this process were at 78% hydration.  Cutting back to 75% unflattened the profile nicely.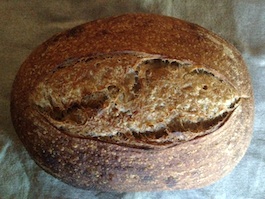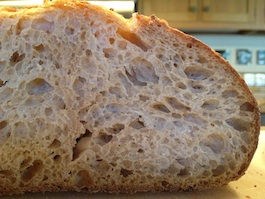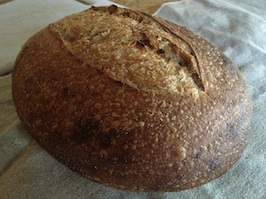 This one's a keeper.  I'm anxious to apply this process to formulae I've previously come to know and love.
Happy Baking and Happy Spring!
Tom