I make another batch of the Hokkaido Milk Bread with Tangzhong this weekend, this time adding 2 cups of soaked sultana raisins.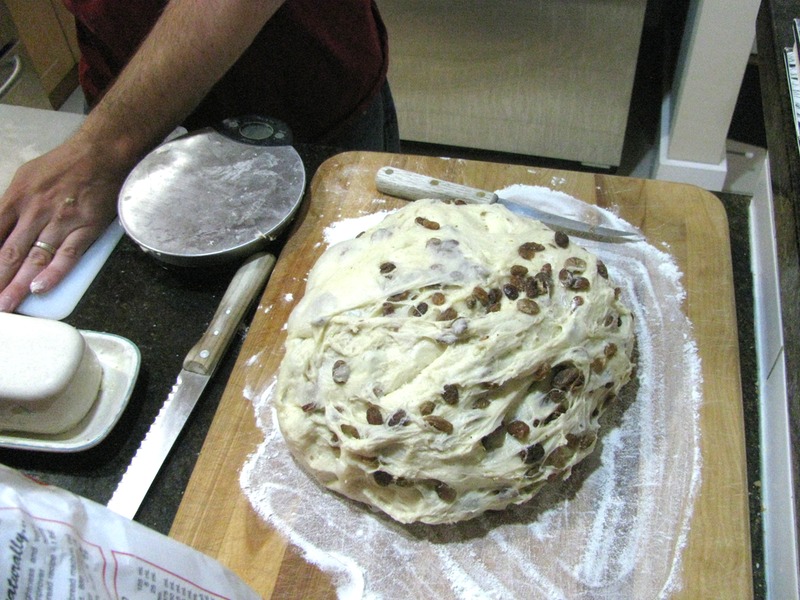 That was two cups of raisins before soaking. After soaking it was more like 3 or 3 1/2 cups, which was a lot of raisins. I was afraid it was going to be too much and really weigh the loaves down, but they still rose quite nicely.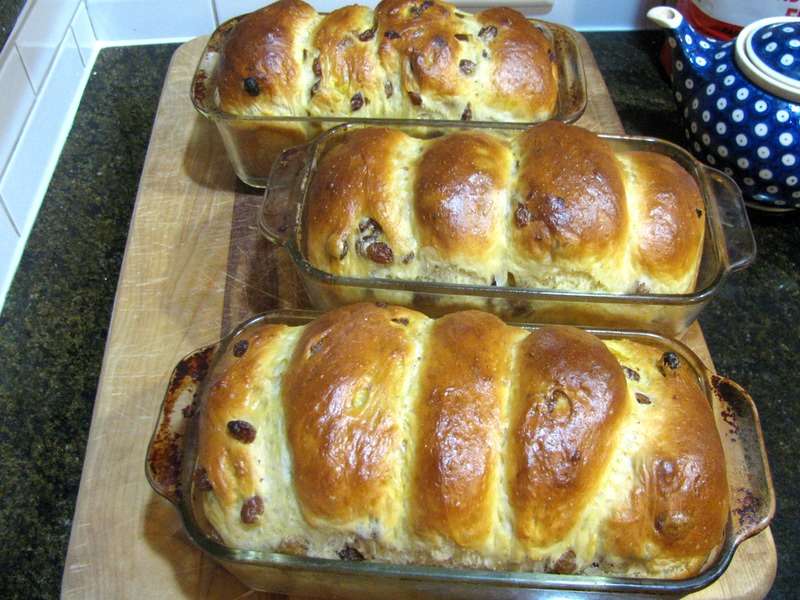 As you can see, I split the dough into smaller pieces this time and divided it among three pans.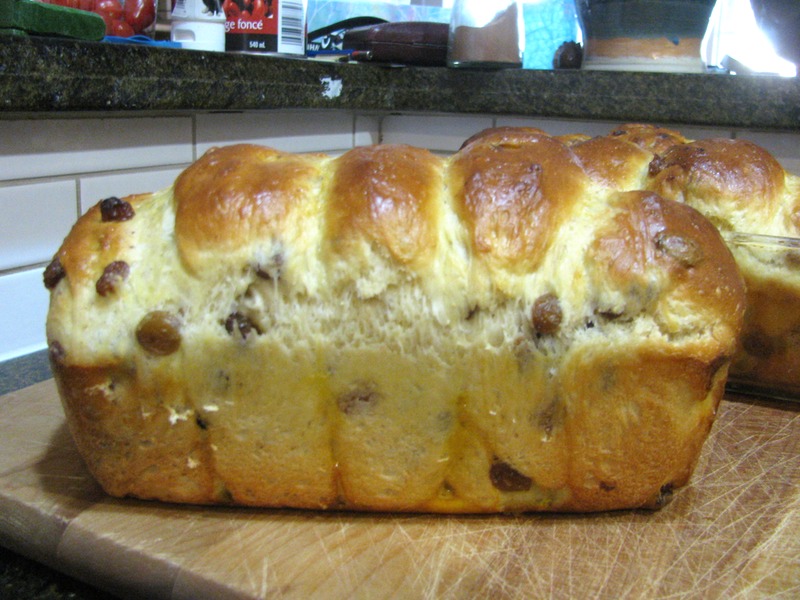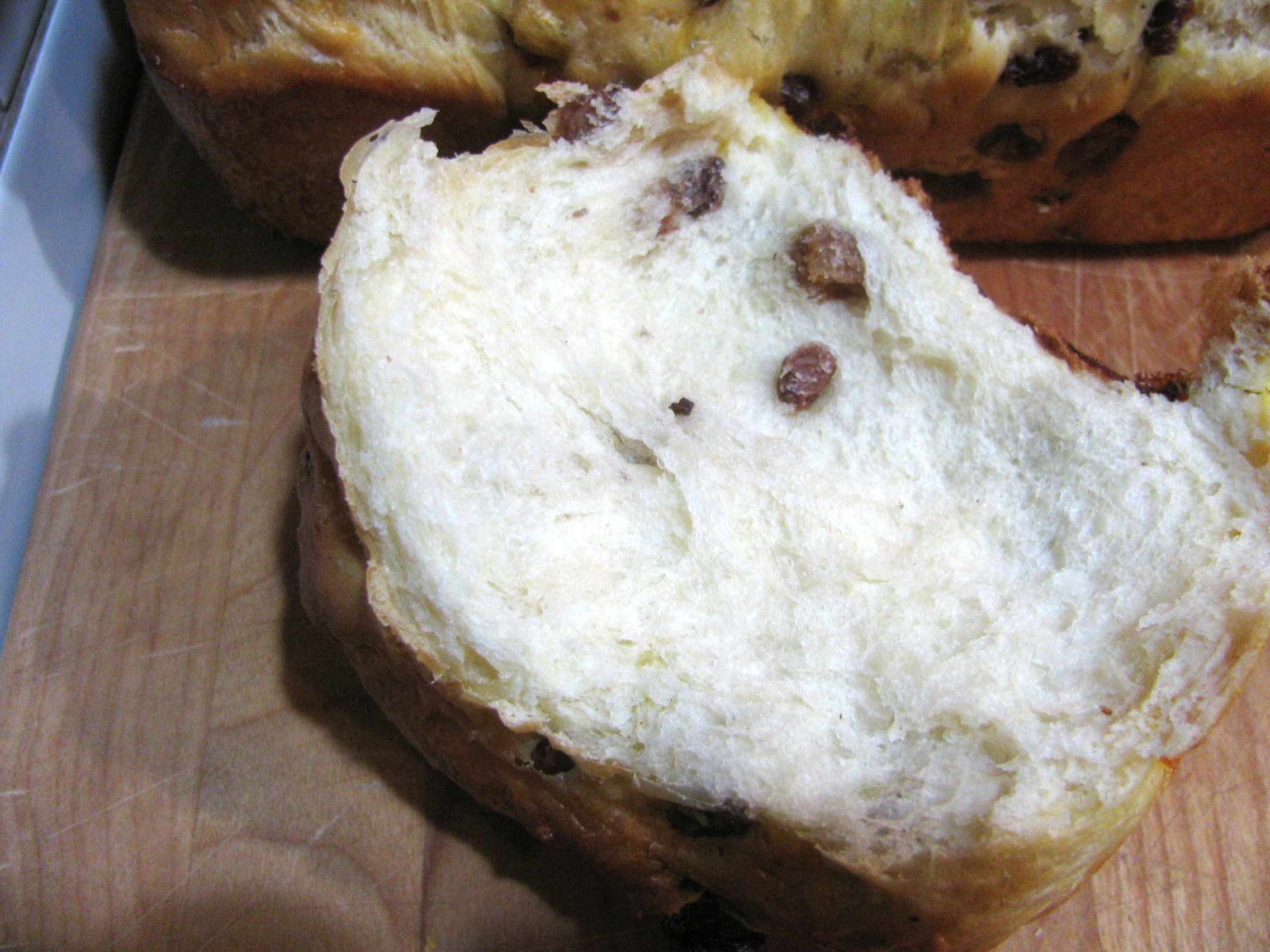 It wasn't as fluffy and cloud-like as the first batch, which isn't surprising given the additional weight I added, but it was still an extremely soft, pillowy dough.  We've all be munching it straight and it made wonderful toast when sliced this morning.