Breads, tarts and macarons
A week ago I made the Alpine Baguettes again from Dan Leader's book "Local Breads." This is probably my favorite bread for sandwiches to take to work (because for me, the more crust, the better). I toast them in the morning which makes them extra crunchy and brings out the nuttiness of all the seeds; a bit of mustard and then some prosciutto or spicy turkey, olives, salad, and I am in for a big treat I look forward to eating all morning.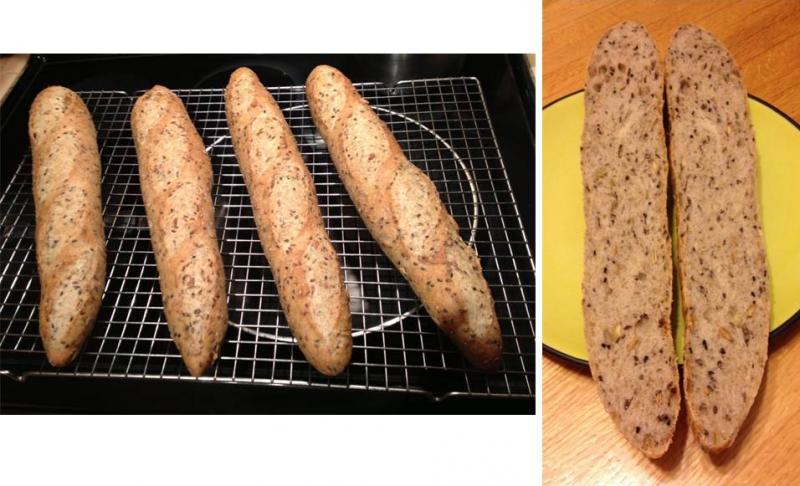 I substitute 200g of the 500g bread flour in the recipe with 150 ww and 50 rye flour. The soaker has oats, sunflower, pumpkin, flax and sesame seeds. 
We were invited to our Italian friends' place on Saturday for an Easter meal and I was bringing an appetizer. I decided to make vegetable tarts. On Friday I made the puff pastry, but this time I cheated a bit. I had seen this recipe of "quick puff pastry" a while ago and bookmarked it. It's like making a "pâte brisée" where the butter is cut-in versus folding it in like in the classic recipe. Then one proceeds with 6 turns. For these vegetable tarts, I figured it was o.k. to test this version. Did it work? They came out well and were really appreciated by everyone.

I roasted 10 different vegetables: spring onions, regular onions, asparagus, bunch carrots, potatoes, cauliflower, zucchini, brussel sprouts, broccoli and butternut squash.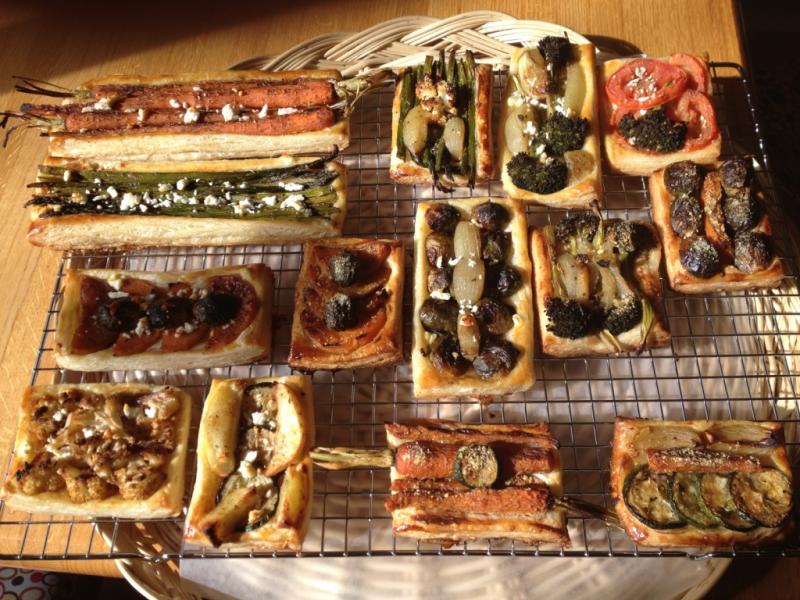 Making this dough was super easy and there was a nice lift in the finished product, despite the shortcut. However, next time I'll go for the classic version again, I think.
For our Easter brunch I made these Swiss milk Brötchen Murren from Pötzblog for my kids; excellent with all kinds of spreads, butter and marmalades.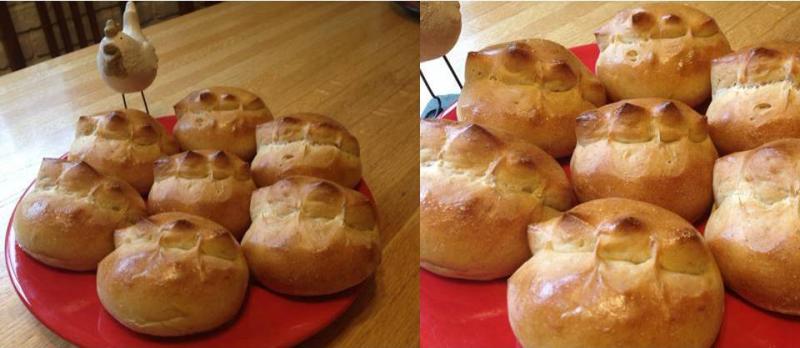 Also, another baguette experiment, this time the Fromartz Traditional, but I messed it up big time. I made the dough the previous day during my vegetable tarts assembly and was supposed to give the final S&F just before our departure, after which the dough needed to be transferred into the fridge for the night. Since I was running late and things were quite chaotic, the baguette dough got forgotten and over-proofed by about 6 hours! I just put it into the fridge once we got home and nonchalantly proceeded the next day. I thought, if nothing else, they would still be tasty - and they were. There was even a bit of oven spring, who would have thought. The crumb, however, was dense, not surprisingly. The baguettes didn't brown at all and I had expected this too. I had to turn on the broiler some two or three minutes at the end to give them a bit of a "tan."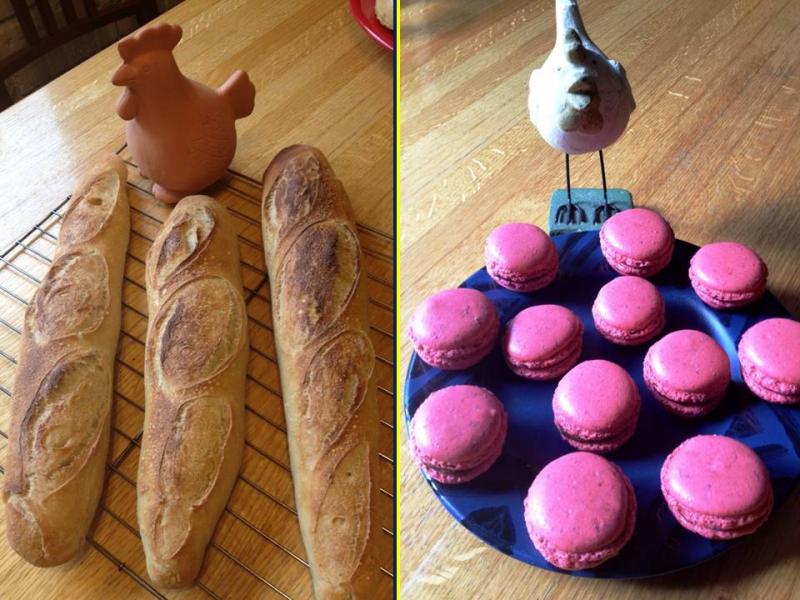 And another batch of macarons for dessert for our afternoon treat with coffee.