Masala Chai (Mixed-Spice Tea) Sourdough Boule
For weeks I ventured into the herbal and spicy world of Southeast Asia. Cambodian mint, Thai basil, black and white peppercorns, cassia, cardamom, ginger, turmeric, galangal, lemongrass, kaffir lime leaves, star anise, and so on...
For days I spent fine-tuning an Indian beverage called masala chai---a brew consisting of black tea, milk, sugar, and an assortment of spices and herbs.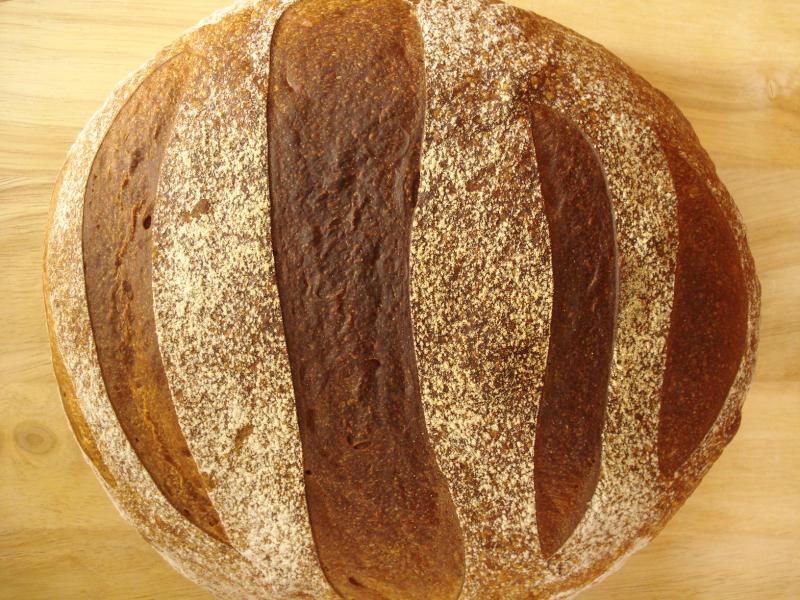 Over the course of a month, I visited four separate Indian restaurants to order one thing: masala chai. Yes, I had other Indian dishes but my only concern was to imprint the flavours of the said beverage into my memory.
(Off tangent story: As a Canadian who's fond of Italian cuisine, I'm not too familiar with Indian food, and during my first visit to an Indian restaurant in Cambodia I requested "spicy" rather than "non-spicy"---BIG mistake!)
After taste-testing four different variations, I noticed that each masala chai possessed a few common traits: they were faintly to mildly sweet, fragrant of spices (namely cinnamon), and induced the sensation of burning warmth (not chili hotness) in the back of the throat and around the mouth.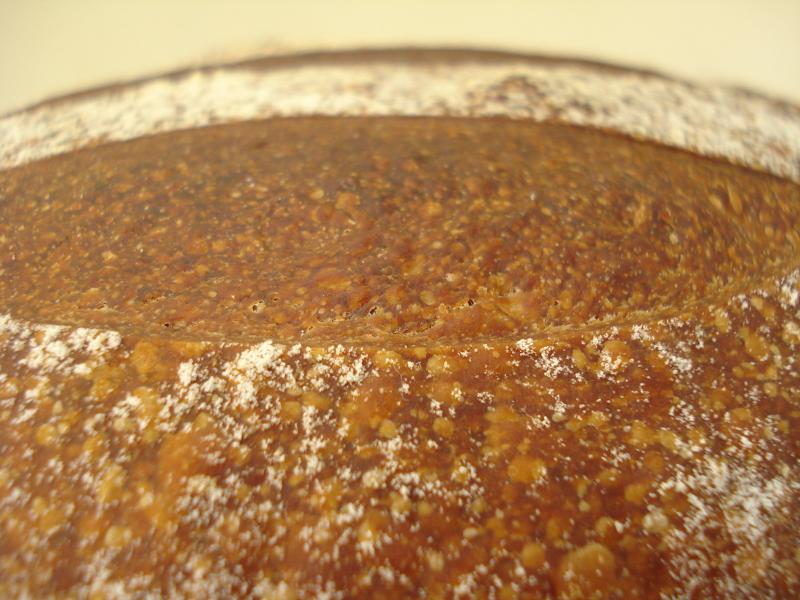 My version of masala chai was an adaptation of this photo-based recipe.
Through trial and error I learnt that 1) prolonged boiling and simmering of tea leaves results in sharp bitterness and astringency; 2) excessive amounts of ginger irritates the throat, which may incite bouts of coughing; 3) too much water dilutes the flavour; 4) milk alone cannot counterbalance the bitterness of black tea.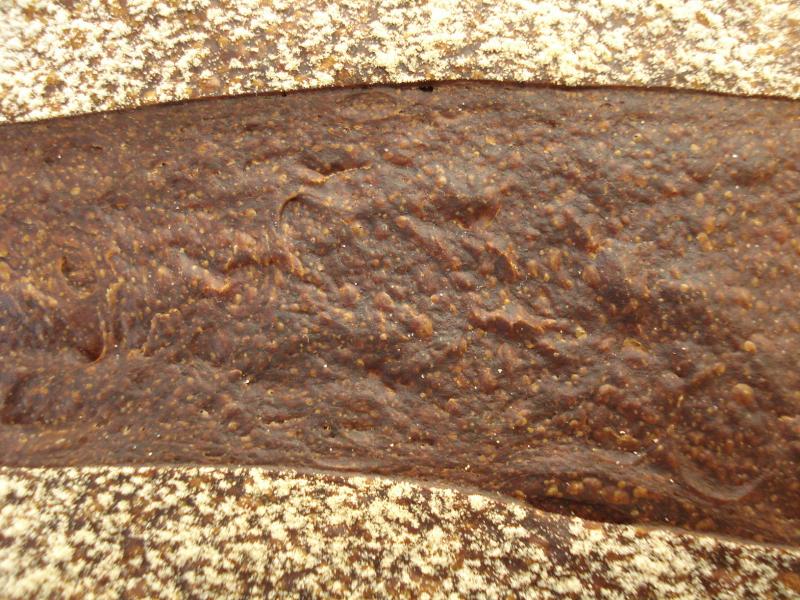 While kneading by hand, I found myself questioning the consistency of the dough.

"Why isn't it coming together!" I exclaimed
Then, my intuition alerted me to my mistake. Somehow, I ommitted the salt from my written recipe, as well as the dough. This negligent error was amended by adding a spoonful of salt---and just like that, the dough pulled itself inwards, tightening into a sticky, wet blob.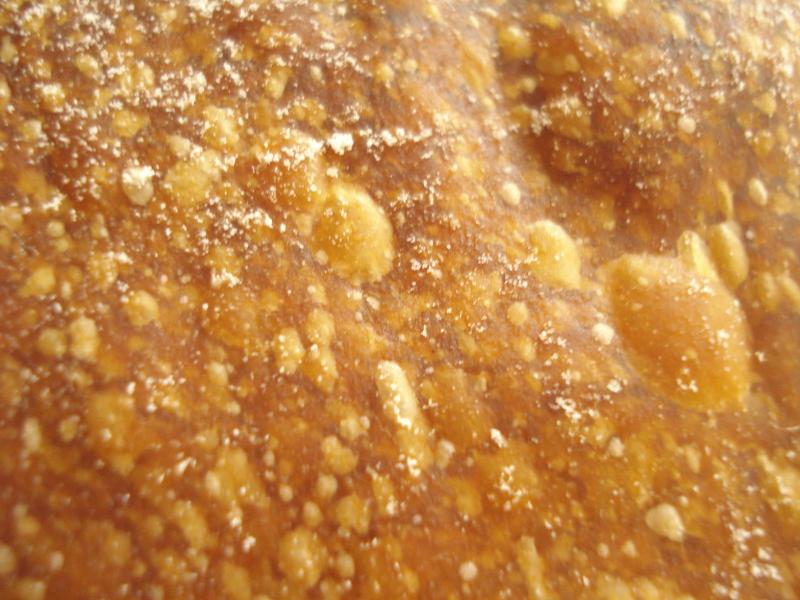 Enriched or sweetened dough aren't typically baked in a steamed oven, but I wanted to observe its effects. So what happened? Well, the crust was paler and thicker than expected, and it didn't set until much later into the bake.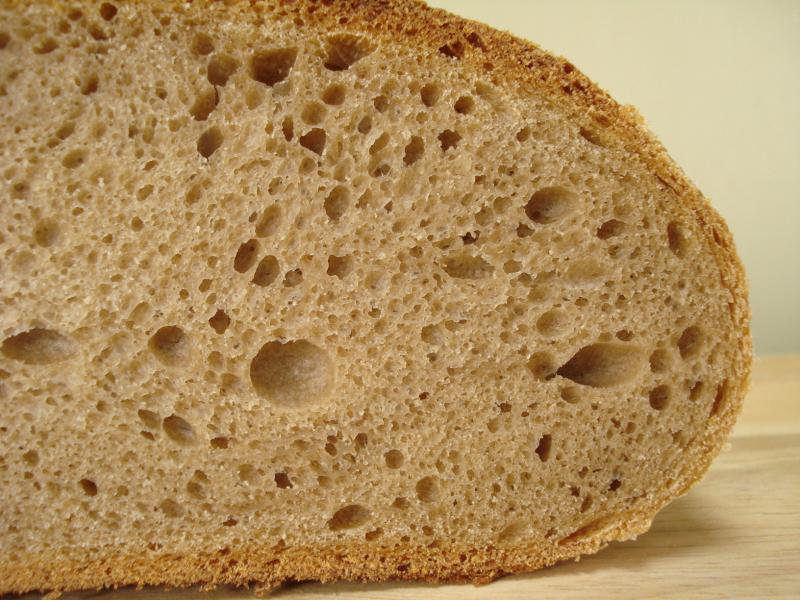 For those of you who can instantly "read" the flesh of a loaf, you may notice that the pores are oddly arranged---blotches of open and closed crumb. During final shaping, I accidentally disfigured my batard and then hastily shaped the dough into a boule.
The above was the result. 
Flavour-wise, the bread was rather bland (due to a lack of salt), harboring a hint of sweetness and butteriness, accompanied by a faint tang. Interestingly, a very subtle cooling / numbing sensation was felt in the back of my throat while eating the loaf. Additionally, the crust and crumb wafted a distinct and pleasant smell of cloves and cinnamon.
If you're interested, you may find my recipe below:
White Sourdough Starter:
White sourdough starter, 60% hydration [13 g]
Mineral water [149 g]
Type 55 French flour [259 g]
Soaker:
Unbleached all-purpose flour [526 g]
Masala chai, Iced, Strained (variation of this recipe) [361 g]
Final Dough:
White sourdough starter [372 g]
Soaker [801 g]
Unsalted butter [60 g]
Sea salt [7 g] (increasing salt amount is highly recommended)
-----
Mix starter ingredients; rest starter at above room temperature for approx. 12 hours
Prepare and chill masala chai; when cool, add ice cubes, wait 10 to 20 minutes, and strain masala chai
Mix soaker ingredients; chill soaker for approx. 12 hours
After 12 hours, briefly mix starter and soaker until dough forms
French knead dough for 10 minutes; add salt
French knead dough for 20 minutes; add unsalted butter
French knead dough for 15 minutes or until medium gluten development
Shape (wet, sticky) dough into rough ball and place into oiled bowl
Bulk ferment (rest) dough at above room temperature for 2 hours or until double
Shape deflated dough into ball (add flour as needed) and place back into oiled bowl
Bench rest at above room temperature for 20 minutes to relax gluten
Shape dough into ball (add flour as needed), place onto parchment paper, wrap with flour-dusted cloth
Proof (rest) dough at above room temperature for 2 hours or until double (perform "poke test" every 30 minutes to prevent overproofing)
Preheat oven to 220C / 428F (convection mode off) for 1 hour, with steam (optional)
Lightly dust dough with flour and score / slash dough
Bake dough at 220C / 392F (convection mode off) for 10 minutes, with steam (optional)
Bake dough at 200C / 392F (convection mode on) for 75 minutes, without steam
Rotate dough every 15 minutes to ensure even heat distribution
Cool loaf for at least 24 hours to develop flavour
 Thanks for reading. Best wishes to all and have a happy baking. :)