February 24, 2013 - 9:34pm
Last week, I wanted to bake something different. I also wanted to bake something light and soft, yet healthy for the kids sandwiches to school. I browsed through the books, and remembered that i had not prepared any preferment, so naturally i headed to Hamelman's book and right into the straight dough section. I have not made the oatmeal bread, so oatmeal bread it was.
I decided to bake 1.5 times the recipe, yielding a total 2.4 Kg dough. The recipe calls for 20% wholewheat, 12% oatmeal, milk, honey, and oil, so it is an enriched dough. The recipe also calls for 1.5 tsp of yeast, 2tsp for my dough, and a preferable overnight retardation immedietly after mixing. My dough was retarded for 4 hours in the fridge, folded once, and then allowed to warm up for 2 hours on the counter.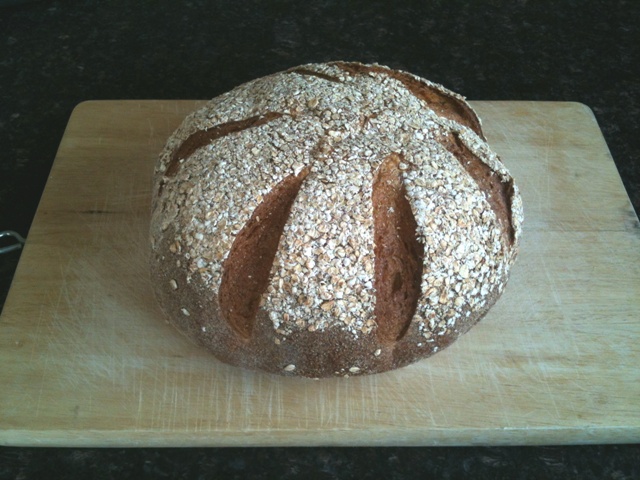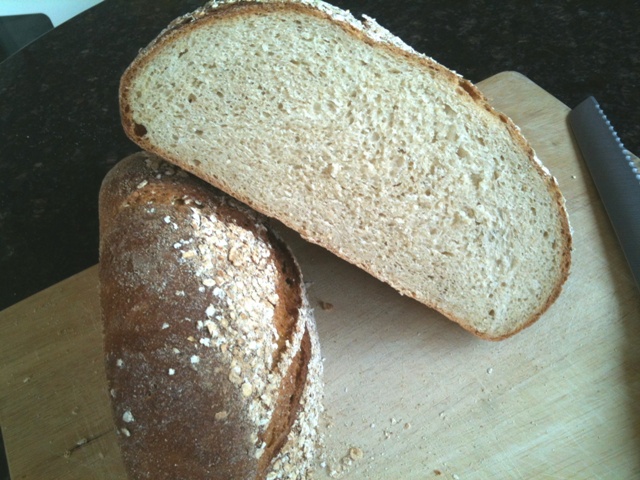 The dough was stiffer than i had wished, as a result of the oats. It was difficult to adjust the hydration for a 2.4 Kg dough in the mixer (mine is small).
The crust is soft, and the crumb was really soft. The flavor was slightly sweet and rich, and intensifies when the bread is toasted. This bread makes excellent toast, i loved it!
Khalid