February 16, 2013 - 10:02pm
Whole Wheat - Rye sour bread
Yesterday, i was meaning to bake Hansjoakim's (a TFL member) Pain au levain with Rye sour, but changed my plans at the last moment. I stared at the Ripe Rye sour sitting in the bowl and thought of possible alternatives to my intitial recipe. I wanted a 100% wholegrain bread so I browsed through the bread books i have and found that most recipes needed a soaker of some kind, which i had none. I decided to improvise and bake some bread with my whole wheat and whole rye flours. I weighed the sour and calculated the required flour and water to arrive at a medium loose consistency dough at 75% hydration. It is 22% fermented flour, all of which is whole Rye flour.
Ingedients:
Starter:
412 grams Rye sour (200g water, 200g Whole Rye flour, 12g rye starter)
Dough:
700 grams Whole Wheat flour (finely ground)
480 grams water
Starter above
1.5 Table spoon salt
Total Dough weight: 1605 grams 
I mixed all the ingredients incuding salt using my mixer, made a dough of medium softness, rested it for 5 minutes, and finished mixing it at speed 2. The dough was rounded and left to ferment for 2 hours. The dough fermented very slowly, if at all, and on hour 3 i lost all hope and knew that it would be an unpleasently sour bread had i left it to ferment more. I have learned yesterday that a rye sour will not do quite well with wholewheat flour, as opposed to white wheat flour (as is the case with Hans' recipe - which contains some rye flour in the final dough too).
I decided to add instant yeast, and i'm glad that i did. I spread the dough to a rectangle and dissolved 3 tsp of IDY in water and poured it on top of the dough, i then kneaded the yeast in until it diappeared.  The bread rose in 1.5 hours, shaped and fermented for 1.5 hours in my bread pan.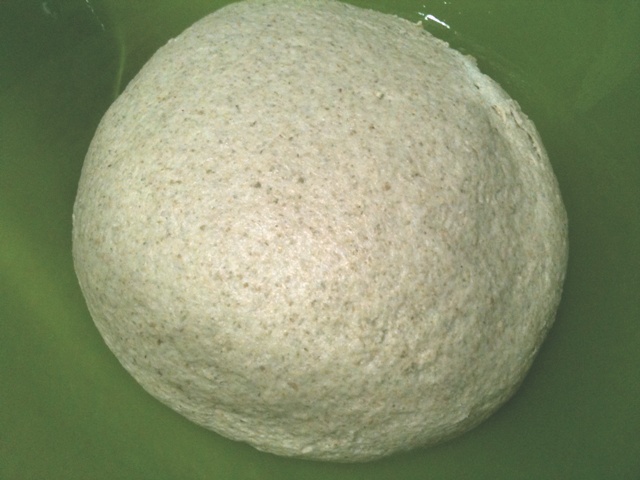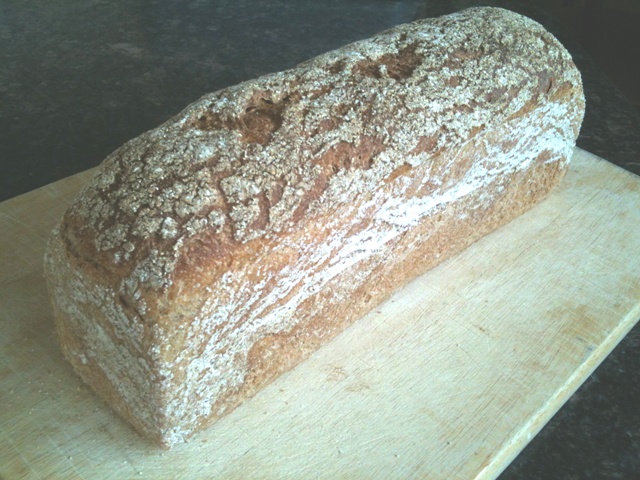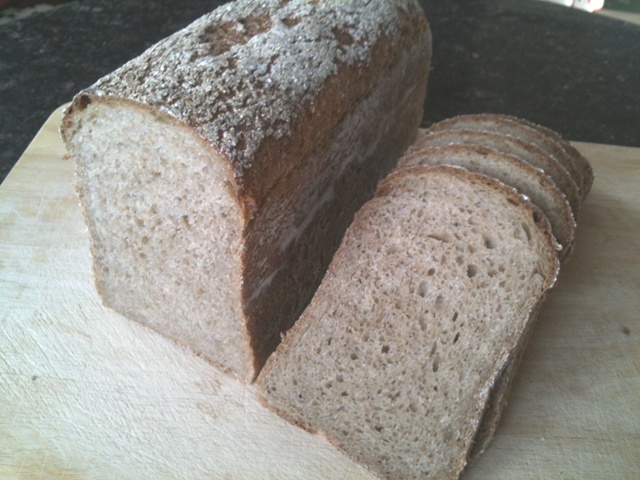 The bread's crumb is medium soft, and the crumb is soft and slightly moist. the flavor is very good, with a nice sour tang with each bite. The Rye sour really came through
A really good save, and a lovely wholesome result.
Khalid