February 4, 2013 - 7:21am
Hoagies - Why is one so different?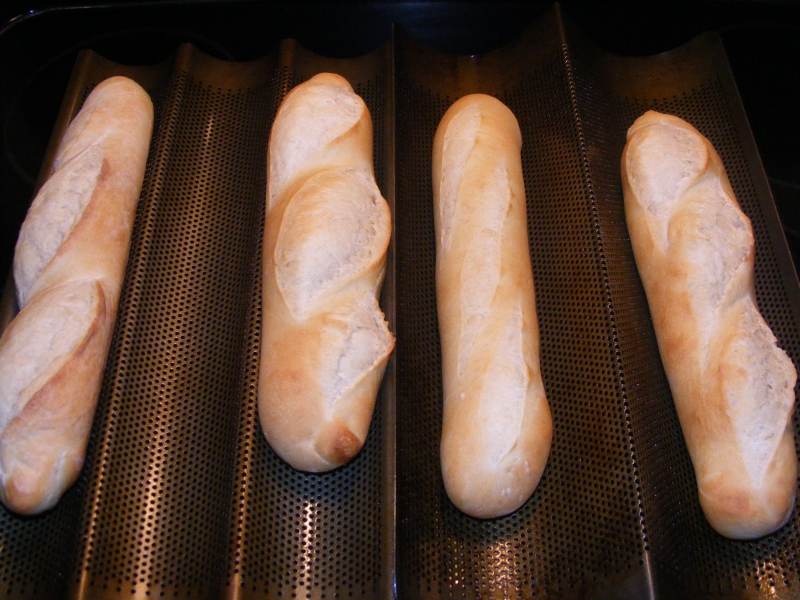 Made a batch of hoagies this morning. I have baked these many times. Recipe is from http://www.pizzamaniac.com/archives/2005/08/10/grinder-hoagie-roll-recipe/
I mix, rest 20 min, add salt and OO, knead in Bosch compact 10 min, mostly on 2. Rise about 90 min (room temp 66 F)
All four were 195-196 grams,  pre-shape to logs, rest 10 min, shape, rise about 45 min, slash, mist bread and oven, bake at 450 in Chicago Metallic pans.
Any ideas why the one didn't open up like the other three?
Since it was cooler than usual they may have been a little underproofed relative to what passes for normal.
wayne