February 3, 2013 - 3:03pm
As I've mentioned previously, as time permits I've been chipping away at an upgrade to TFL.  Progress was slow through the holidays what with the kids home and so many things going on, but recently I've cleared my plate so I can get serious about it.   
There are lots of things I'm trying to accomplish with the upgrade:
Move the site from Drupal 6 to Drupal 7 - Drupal 6 will soon be unsupported, so this is just a technical necessity.
Make the site render well on mobile devices - cell phones, iPads, and other tablets are now over a quarter of the site traffic and growing.  The current design is mediocre on those devices, at best.
Improve media handling - both image uploading and embedding videos from YouTube and Vimeo. 
Make user profiles meaningful - the profile pages here right now are pretty useless.  It'd be great if they listed recent posts and comments by user and generally were worth clicking on.
Clean up the keywords - tags can be useful, but we've got so many now that they are a mess.  I never use them anymore.  I want to trim the list down to just a couple of hundred of the most useful ones so they can be used meaningfully to find related content. 
Do a better job surfacing the depth of community content here - Much of how I designed the site back in the day was to make it look big and full of content when there still wasn't a lot here.  Now there is a ton here, but it is difficult to track down some of the older gems.  I'm trying to improve that.
Be more contextual - the sidebars on the site really don't change.  I'd like to make it so that, say, if you are on someone's blog post in the sidebar you get a list of their previous posts. 
Clean the site up - both visually and content-wise.
I still have lots of work to do before it is ready, but I'm excited about the progress.  Here is a little sneak peek: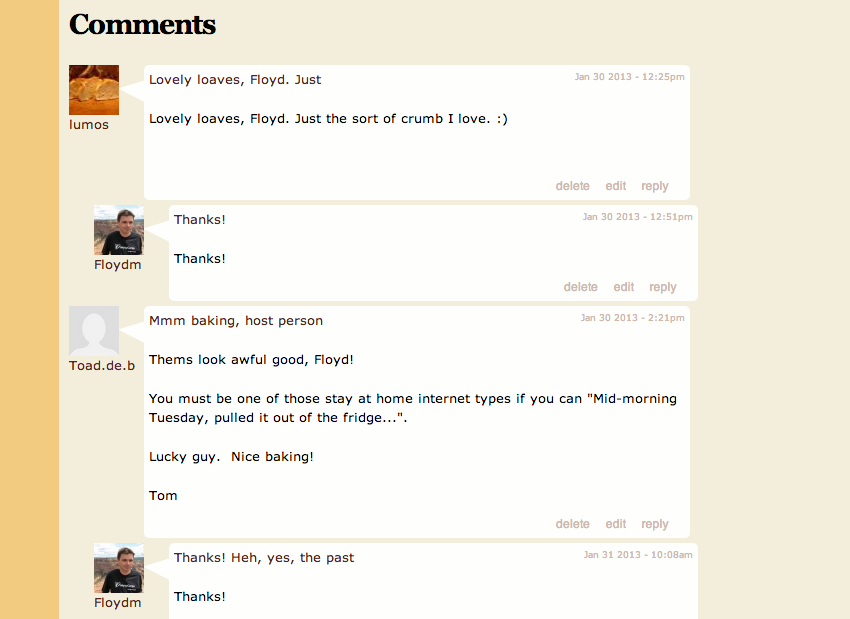 Cleaner, isn't it?  The current site has so many boxes and borders and lines... I find it visually exhausting.  I'm hoping the new design will be easier on the eyes while remaining very familiar. 
That's it for now.  I'll keep folks posted as I progress, and definitely will give everyone an opportunity to try it and give me feedback before upgrading.
-Floyd