January 30, 2013 - 10:51am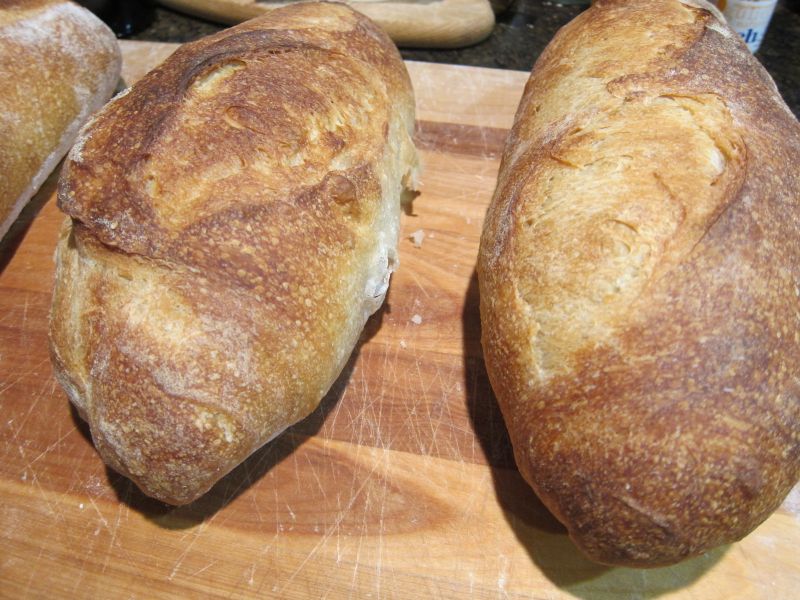 Fed the starter dark rye flour Sunday evening.  Monday morning combined:
1000g bread flour
680g warm water
Left that as an autolyse for half an hour, then added:
20g salt
180g ripe starter
Mixed it briefly.  Stretched and folded every hour over the next three hours, then put it in the fridge.
Mid-morning Tuesday, pulled it out of the fridge and divided the dough into three loaves.  Shaped them and let them rise for about 90 minutes, then baked them at 465F covered for 15 minutes and uncovered another 30.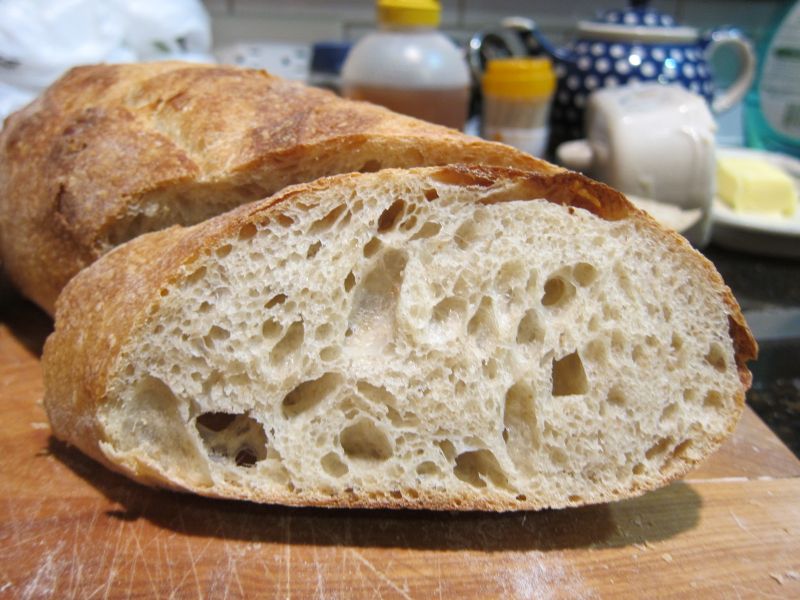 I'm pretty pleased with the result I get when I feed my starter dark rye flour then bake with bread flour.  The rye livens up the starter and adds just touch of tang, but the loaf is still quite light.