January 24, 2013 - 6:07am
Hi
I am new to breadmaking and so far have only been successful with sandwich loaves made in bread tins. 
I would like to try more free form styles like bagettes, bloomers, boules, batons etc so I ordered a linen cloth from an online Amazon market places seller.
It has just arrived and looks and feels beautiful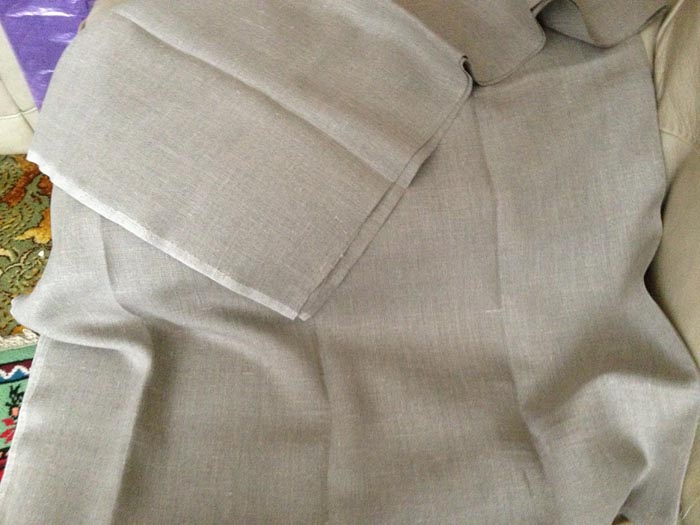 but at 41 inches long by 60 inches wide its rather large. 
I have found posts on here suggesting I should wash it first to remove the chemicals but I can't find anything that describes optimum sizes for making things like bread loaves, boules, bagettes etc and while I know I will need enough linen for the folds and covering my dough while its proving,  I am not sure whether 60 wide would be too wide.  I suppose I could use it doubled but I dont know if that would make it too heavy for its purpose - as I said I am very new at all this.
This may not be relevant but I have a small kitchen and an equally small domestic oven so nothing fancy and my stone is round and only fits two 1 pound tins at a time so I would envisage it will only accomodate a single boule or bloomer style loaf.  I have a square baking tray for bagettes etc which would hold perhaps 3 side by side if you wanted to leave space between each one once you transfered them from the cloth to the baking tray.
So should I cut the cloth into two pieces both 41 by 30 or not?
If anyone with more experieince could advise it would be most appreciated.
Many thanks - Jean