January 23, 2013 - 12:55pm
Blueberry Lemon Semolina Cake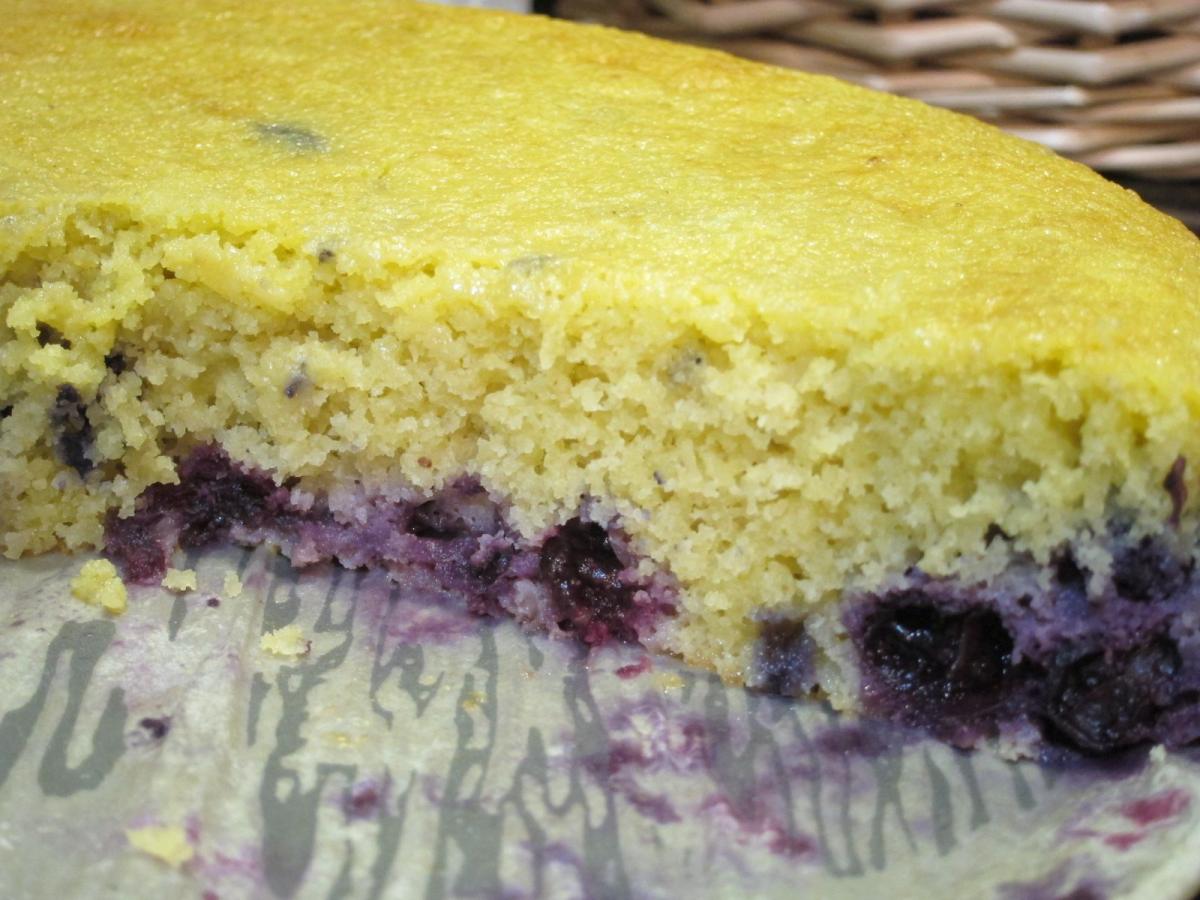 Tis the season in which my appetite for fall fruit begins to peter out and the spring berries aren't here yet so I rummage through the freezer and scrounge up any remaining fruit or berries from summertime.  I found blueberries, which led to me adapting this recipe and making a lemon blueberry semonlina teacake.  It is really good and not too sweet! 
Blueberry Lemon Semolina Cake
80g AP flour
200g semolina flour
200g white sugar
2 teaspoons baking powder
150g yogurt, plain or vanilla or lemon
3 eggs
⅔ cup melted butter
300g blueberries
juice of half a lemon
shaved rind of half a lemon
Combine the dry ingredients in one bowl, the wet in another bowl.  Mix the two together and stir in the blueberries.  Bake in a greased springform pan or muffin tins at 350 for 20-30 minutes, until a toothpick inserted into the center of the cake comes out clean.
Enjoy!