January 10, 2013 - 8:58pm
Caraway Light Rye Sourdough Bread
My nostrils flared, vacuuming the air with rapid snorts. 
"What's that smell?" I thought.
Convincing myself that my mind was playing tricks, I turned the knob of my kitchen sink and continued rinsing the dishes.
Ding!
Fifteen minutes had elapsed and my countertop oven had finished steaming. Wary of the hazards of hot water vapour, I slipped my arms into my long-sleeved oven mitts and removed the baking tray from the oven.
"Ahh dammit, I burnt the towel!"
This loaf was an adaptation of Hamelman's 40% rye bread with caraway seeds. If you're interested, the original recipe can be found here on Steve's blog called Bread Cetera. (Very awesome, by the way.)
In my version of Hamelman's 40% rye bread, I slightly decreased the starter and water amount, and ommitted the instant yeast and caraway seeds, sort of. The night prior to the bake, I soaked the caraway seeds in water, rested it overnight, strained it, and used the caraway-flavoured water to hydrate the dough. (This wasn't done out of preference but out of experimentation.)
Further, with tips and suggestions from DA (dabrownman), I implemented Sylvia's steaming method. Yeah yeah, I know, it was poorly executed but it worked---like a mini-sauna, it was!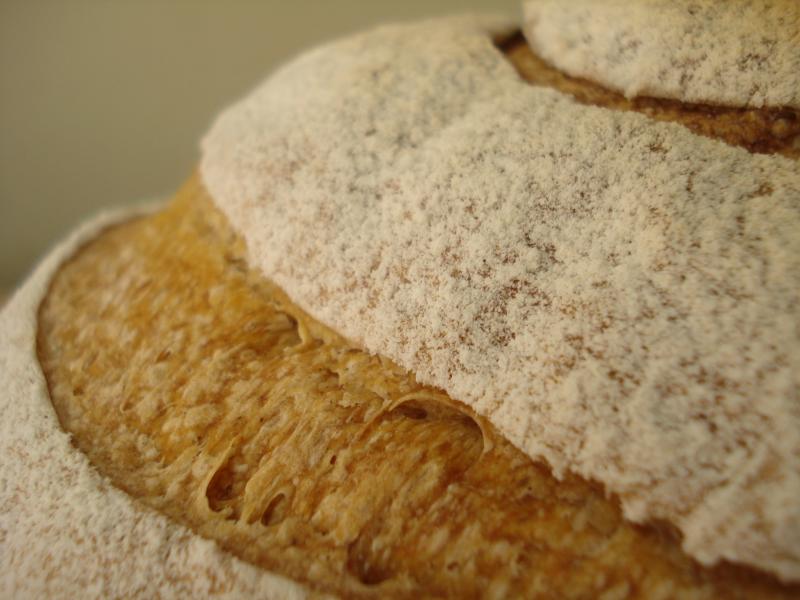 "Whoa!"
I panicked and needed a solution---fast. While steaming, the top of my loaf throttled itself towards the upper burners of my oven, attributed by the large oven spring. The loaf was, in other words, at risk of being scorched. 
Subsequently, I re-positioned the middle rack lined with clay tiles, where the dough laid upon, into the lower slot of my oven.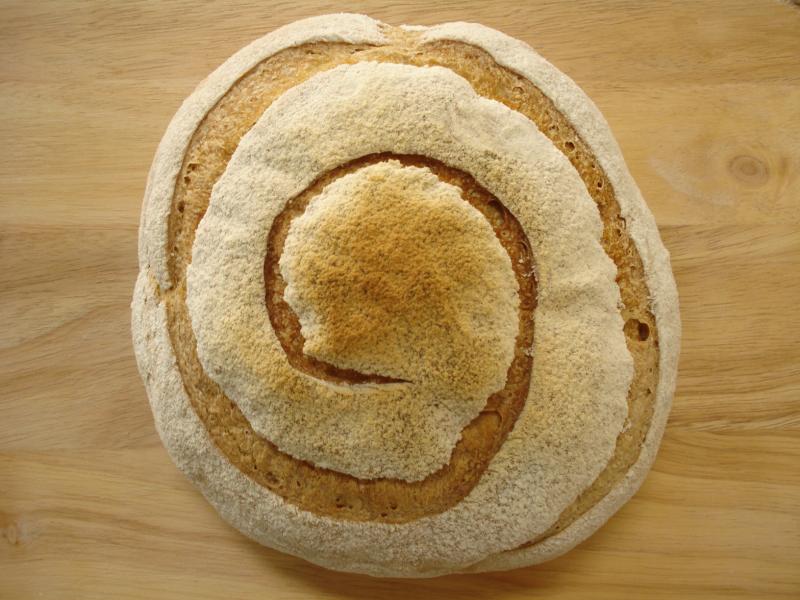 You know what else was new for me? Slashing a spiral into dough. With a razor blade clamped between my thumb and index finger, I paused amidst scoring and thought, "What the heck am I doing?"
Seriously, how do you score a perfect spiral into a large ball of dough?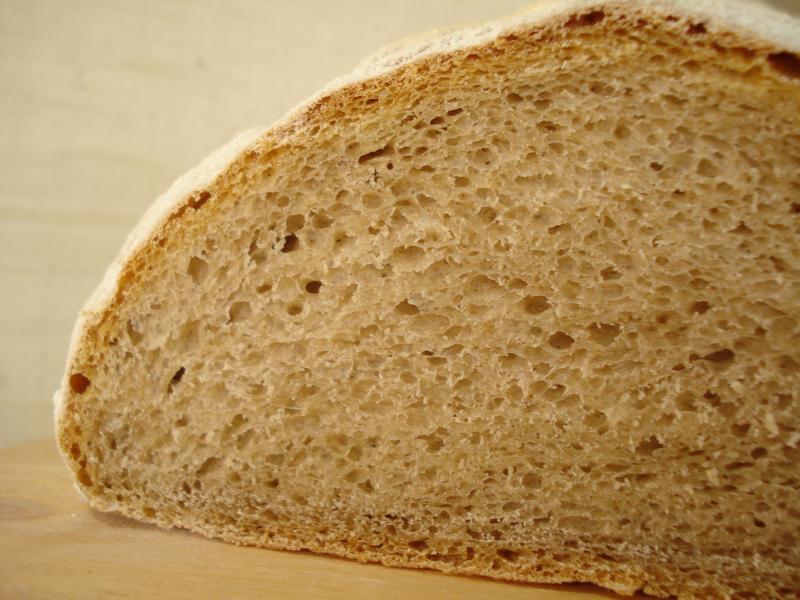 After being cooled for more than twelve hours, the crust of the loaf was somewhat firm, yielding slightly to the pressure of my fingers. Wafting a light aroma of caraway, the crumb was modestly soft, cool, and faintly moist to the touch. As for the taste? The flesh of the bread was subtly sweet and nutty, accompanied by a gentle but pleasant tang.
Next time, if I were to re-make this loaf, I'll aim for a bolder bake and incorporate grounded caraway seeds into the dough. Not surprisingly, I missed that faintly bitter, licorice taste imparted by caraway.
:) Take care and have a happy baking, all. 
Zita