December 19, 2012 - 5:27pm
Hello,
I decided to try making onion rolls, and of course the first thing I usually do when trying something new, is search TFL.   This isn't an exact replica but there are several wonderful onion roll recipes and ideas here http://www.thefreshloaf.com/recipes/normsonionrolls
All the flour I used was king arthur high gluten flour.  I did not have any malt syrup, I only had diatastic malt powder, so I used that instead.  I paid attention to the recommendation by others to re-use the infused onion water in the final dough.  I soaked the dried minced onions with an assortment of various types of seeds which I got from king arthur as well.  It has flax, toasted sesame, black caraway, midget sunflower, poppy, and anise.
Poolish:
Flour Weight: 177 grams
Water Weight: 177 grams
Yeast Weight: 0.35 grams
Final Dough:
All Poolish
Flour Weight: 529 grams
Water Weight: 273 grams (use the leftover onion-infused water)
Eggs Weight: 35 grams
Sugar Weight: 35 grams
Vegetable Oil Weight: 35 grams
Salt Weight: 14 grams
Malt Powder Weight: 7 grams (I only had diatastic malt on hand)
Yeast Weight: 14 grams
Procedure:
The night before the bake, mix poolish, and soak the dried minced onions + seed mixture.
Next morning, when the poolish is ripened,  drain the excess water from the onion-seed mixture but save the water and use it for the final dough.  
Bulk ferment 2 hrs, with stretch + fold half-way through.
Shape into little balls scaled to appx 100 grams. Let rest a few minutes to relax. To apply the onion-seed mixture, I used a flat clear pyrex plate, and smushed the balls flat into the mixture using the plate.  Using a hard surface to mush the balls into the onion mixture seemed to be effective because you can apply an even solid force.  You may need to grease the plate a bit.  Flip over the dough discs and place onto baking tray or bun-pan.
Bake with steam at 400F for 30 mins or until done.
Pictures:
First, the onion-seed mixture after being rehydrated.  Looks kinda like white rice.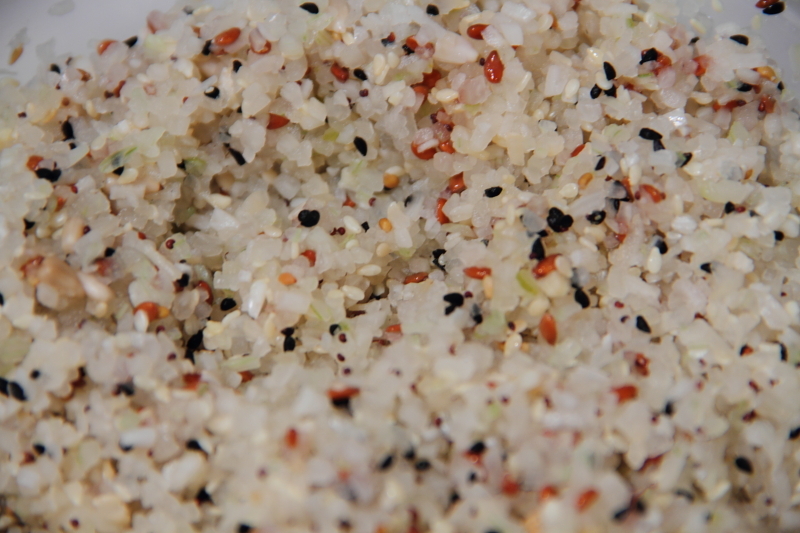 Next, the flattened discs just at the beginning of the final ferment.  I decided to use my burger bun pans: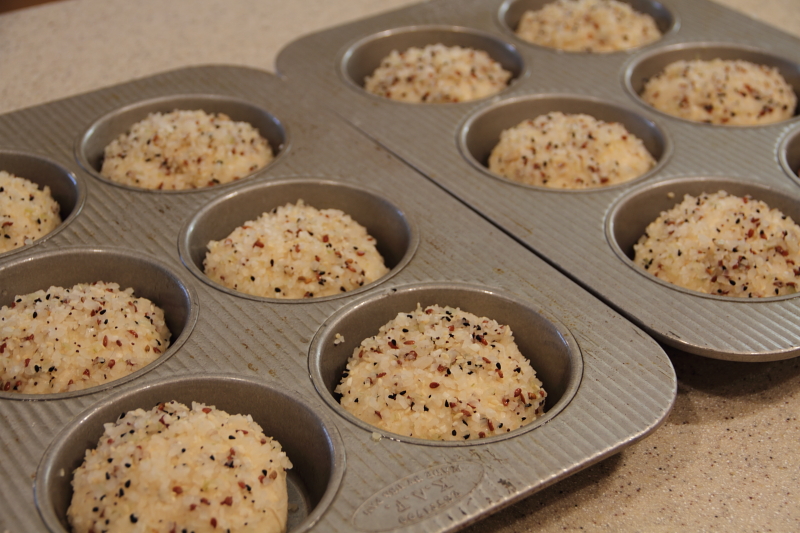 After a while of final fermenting, I had thought these were fully proved and ready to bake: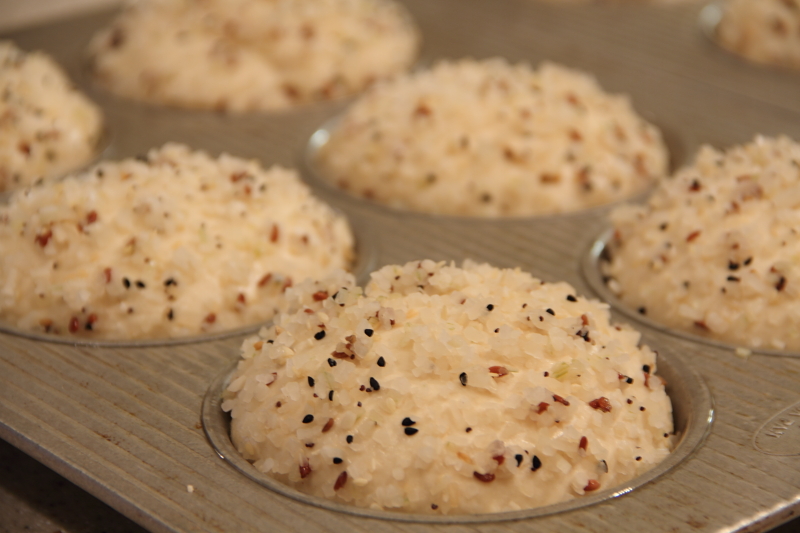 But I was wrong, as they did increase in size fairly well in the oven.  I guess I was too impatient.  No blowouts though.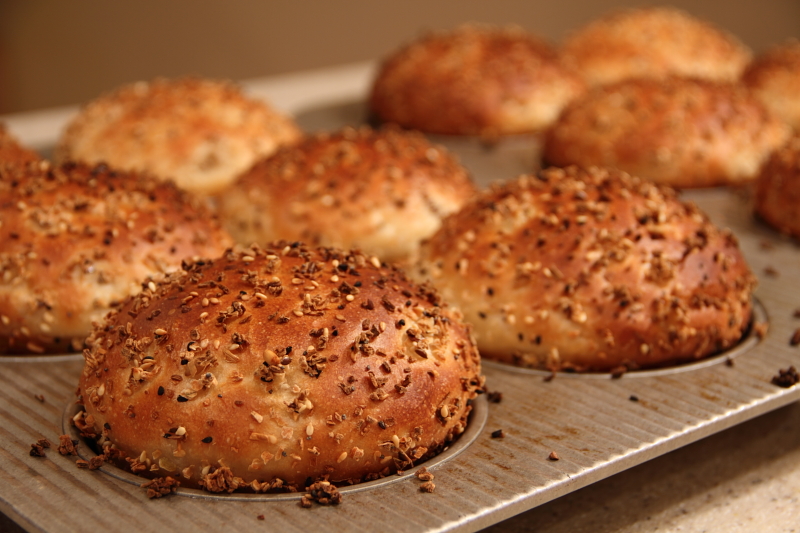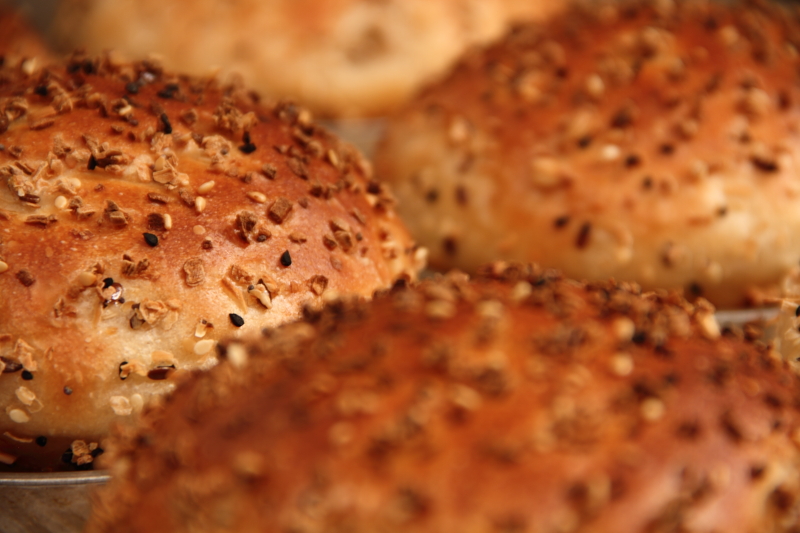 Happy baking!