September 6, 2012 - 3:53am
Hi Fellow TFL folk
I have recently returned from a 3 month holiday that took us to the UK. We flew with Emirates on the 7th May from Perth @6.00am for  a non stop flight to Dubai aboard a Boeing 777 -200LR literaly overseas for 11 hours ,a quick 1 hr 15 minutes to change planes and an Airbus A380-800 to London. a mere 6hrs and 45 minutes. arriving at local time  6.40pm  we were then taken to the Hilton hotel in Kensington for the night, an extremely long day (32 hours.)
We travelled by coach down to Southampton  to catch the first of the 3 Cunard Queens that we were to travel on, QUEEN VICTORIA was to take us up to the  Baltic on a 14 day cruise takeing in Norway,Sweden,Denmark,Finland before St Petersburg in Russia then Estonia and Brussels back to Southampton.
We then stayed a night at the Devere hotel and the following day boarded the QUEEN ELIZABETH for 14 day cruise of the Mediterranean visiting Gibralta, Sardina, Italy (Rome) Barcelona and  Monte Carlo before returning to Southampton where the three Cunard Queens  were to meet to celebrate the Queens Diamond Jubillee. On the morning of  June the 5th  at first light  we followed in line behind QUEEN MARY2 and QUEEN VICTORIA to tie up in Southampton, there were hundreds of small craft escorting us to our berths and after much hooting and tooting the three Queens were altogether for the first time.
We then transfered to the Queen Mary 2  for a 5 day cruise taking in Rotterdam Brussels and LeHavre in France. there were big celebrations planned but as the weather worsened the air display was cancelled  but the fireworks still went ahead  as the Queen Mary positioned herself adjacent to the other QUEENS for more hooter blowing  and then an orderly procession out to sea in pooring rain.
 We did enjoy our first introduction to cruising and i managed to get an invite to the bakery from the executive chef on board the  Queen Elizabeth. The bakery operates 24 hours a day with 4 bakers, i had  asked the question why were the bread rolls so leathery on both the first two cruise ships.
The bakery was quite spacious  and had a number of deck ovens the head baker an indian gentleman ran through the procedures an said that steam was applied for the first five minutes of baking and again for the last 5 minutes  which for me explained  a possible cause, i enquired if it was laid down in a manual or something as both ships were producing similar results. There was also a dough on the bench which i was told were scones and were about to be pressed out placed on a tray and into the retarder for later baking which also sort of explained why the scones had very little lift. With a ship full of grannies i thought there would have been plenty thinking they could have done a much better job of the scones. Any way as a guest i didn't want to be to critical., but a baking contest for best scones would have been a hoot!
I will add some photos after i have posted this as i dont want to loose  what ive written so far.
Part 2 of the adventure will continue when on our 50 day car hire and travel through the UK we meet up with Andy (Ananda) in Northumberland and during a stopover on the flight back to Australia i meet up with Khalid (Mebake) in Dubai.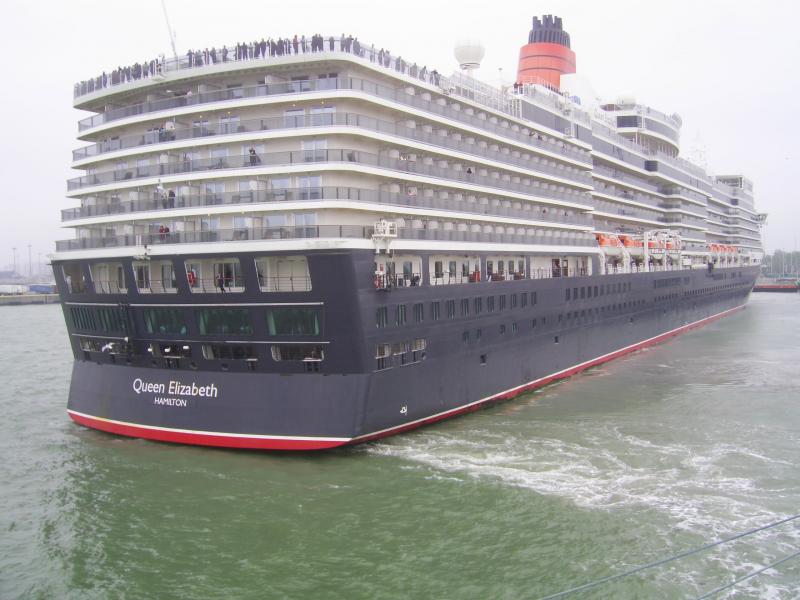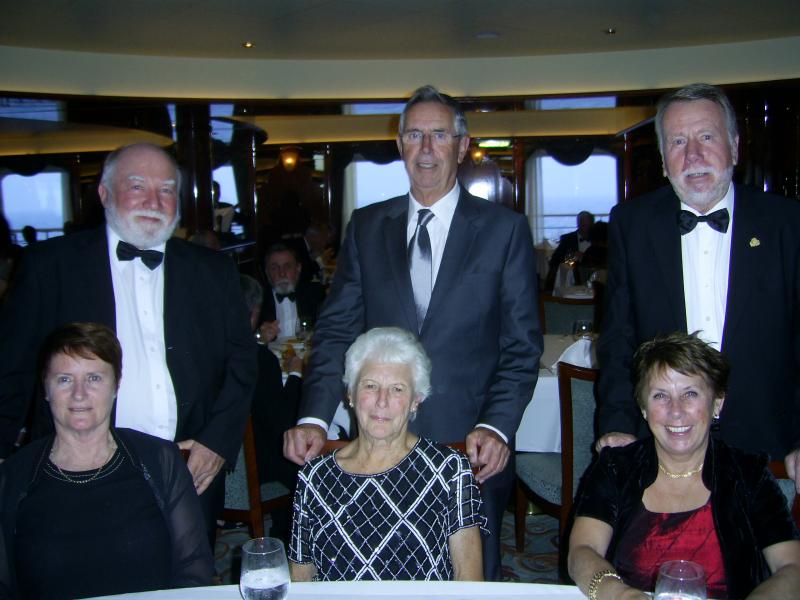 kind regards Yozza