September 2, 2012 - 2:35pm
Bread Crumbs and then there are Panko Bread Crumbs
I just love those crunchy, flaky, best for coating fried things Panko bread crumbs :)
Making homemade Panko Bread Crumbs.  Fun easy and fast.
Recipes are posted all over the web.  But I've never actually seen one here.  So here goes.
Pre-heat your oven to 300F
The secret weapon.......The Food Processor Shredder Disk : )  little did I know :/
Assemble your food processor with the largest sized shredder blade
Panko is usually made with a very shreddable, soft fluffy type plain white bread.  I like my sourdough stale leftover bread of coarse
Simply remove all the crust
Process the bread in your food processor with your largest shredder disk
Place the crumbs onto a cookie sheet.  
Bake in a pre-heated 300F oven for aproximately 6 minutes..till dry and crispy.   Do not brown
Done, just about..........unless of coarse you want some of those delicious seasoned bread crumbs.  My favorite are Italian.  Add whatever seasoning you like..toss.   
Place into storage bags and freeze for later if you like.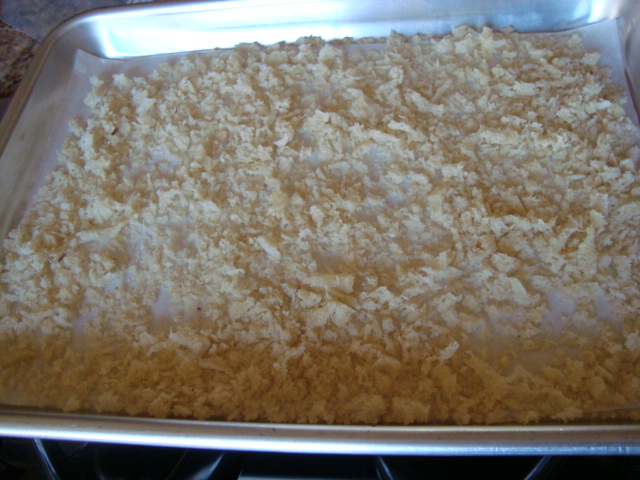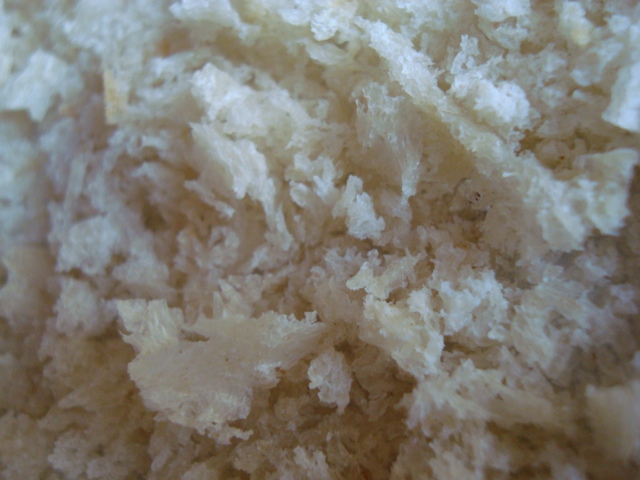 Store bought or homemade breading???  Answer at the bottom on the photo.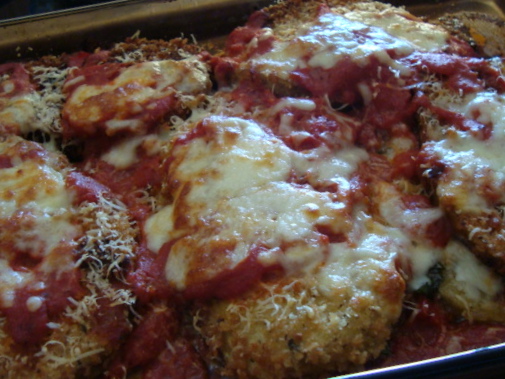 storebought Italian Panko...made this eggplant parmesan yesterday with the last of my Italian style panko.  Now I'm a day older and wiser...where have I been.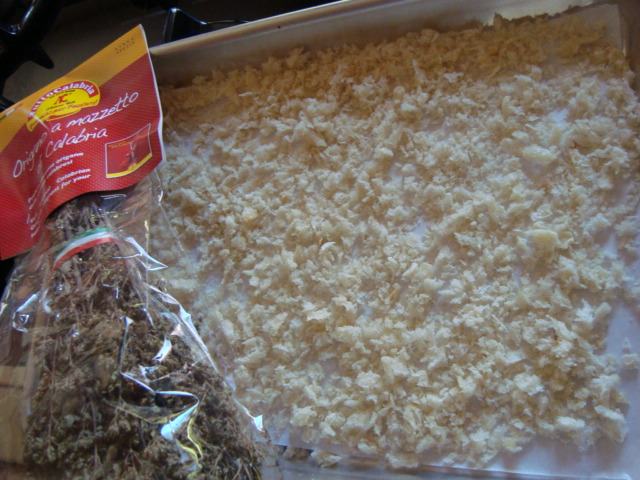 Sylvia