We had a lovely dinner over at some friends house this evening. The only downside was there was no bread or starch of any kind with the meal. Being the carbivore that I am, I was very pleased that I had some sourdough loaves waiting to be baked when I got home.
I haven't baked sourdough in three or four weeks. I was pleased to see my starter is still alive: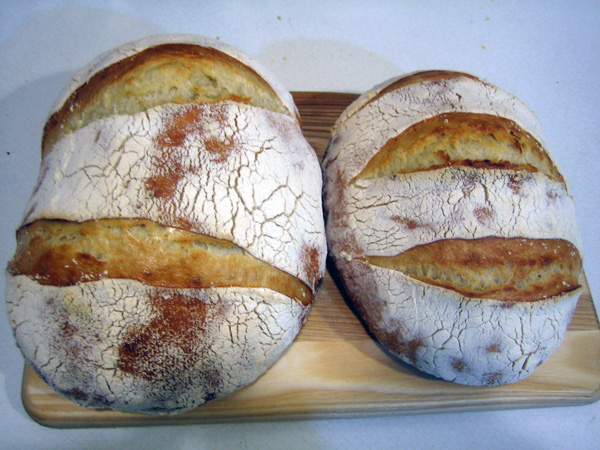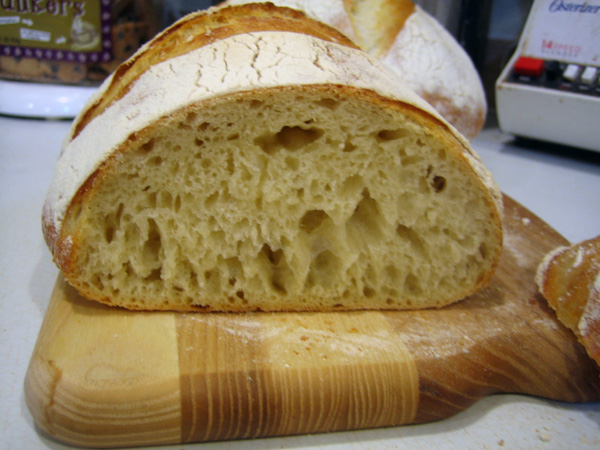 Not the best sourdough I've ever made, but not bad. It does seem to have been improved by the fact that we were out for 6 hours and it got an extra long final fermentation.