Made a batch of dinner rolls for company tonight.
one pound of flour
one teasopoon table salt
one teaspoon instant yeast
edit to add: 1 tablespoon sugar
Combine one egg
six ounces of whole milk
water to make 68% hydration
two tablespoons of chicken fat or whatever.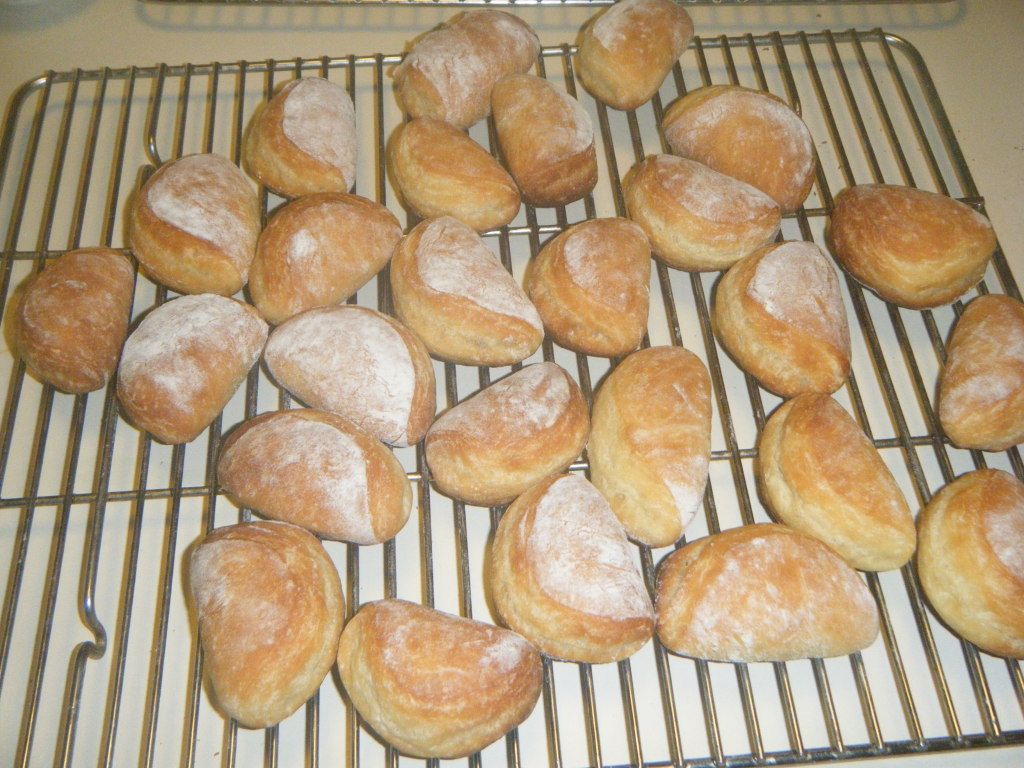 Combine and autolyse for twenty minutes, knead lightly oil the dough and refrigerate over night. shape while still cold the next morning. Bake 375 20 minutes or less.