Wonderful pizza dough learned by reading "you guys"
One again, using the TFL search box and reading a bunch of postings led to my having a really great outcome!  This time it was pizza dough.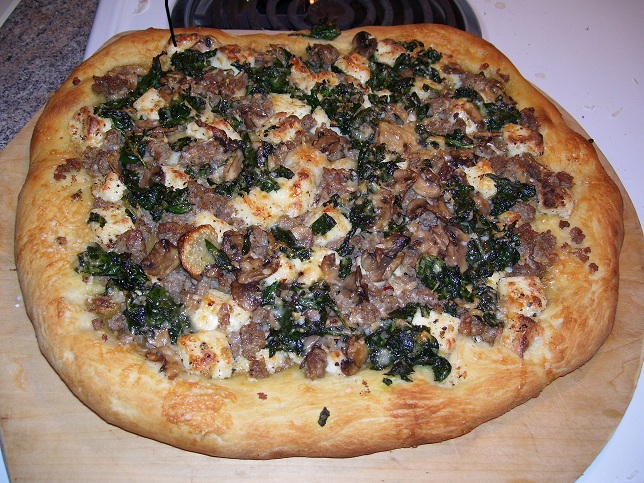 TFL helped me figure out what would work for me and our tastes:
-how much dough to make for a big pizza for two (start with 280 g flour)
-the formula (100% 00 flour, 2% salt, 1.5% yeast, 70% water, 5% EVOO)
-how to manipulate it (stir, 2 stretch & folds at 50 minute intervals, a few hours in the fridge, 2 hours to come back to room temp, then shape)
-how to bake it (on parchment paper trimmed to fit the pizza, on bricks, 550F for 10 minutes)
It was spectacular crust!  You guys rock.  Thank you for sharing so much information here. 
We topped it with homemade fresh mozzarella cubes that had been marinated in herbs/spices, browned loose sausage, sauteed mushrooms/spinach/garlic, and a few shavings of parmesan.  (We can't do tomatoes but didn't miss them at all.)