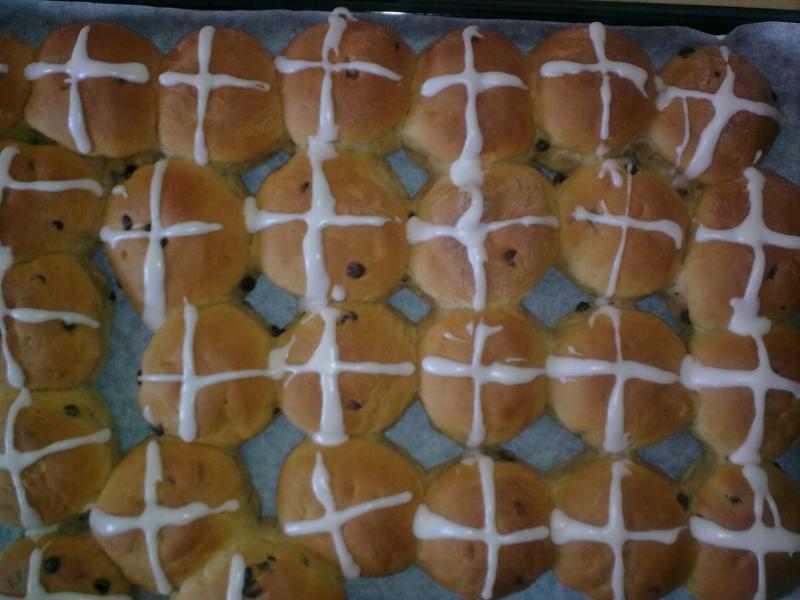 Happy Easter to everybody! Here in the North part of Italy we have cold but sunny days.
I've cooked for my family and friends these Hot Cross Buns e this sweet bread that seems Challah (jewish) but is Tsoureki (greek cristian-ortodox) 'cause i love butter in sweets but i also like the look of this six-arms string!!!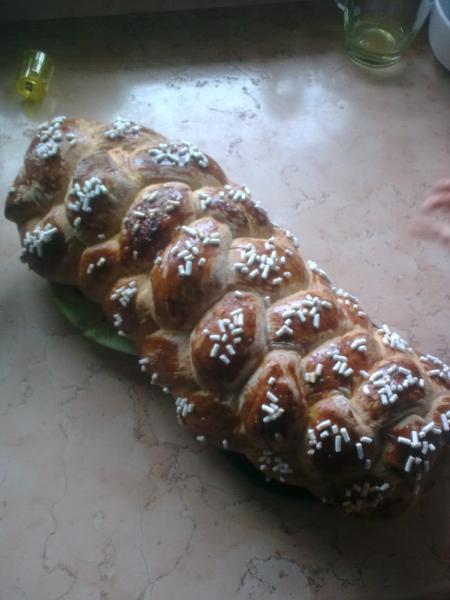 Big satisfaction in making them and eating! Especially Tsoureki's slices with a jewish sauce called Haroset: apples, currants, almonds, dried figs, sugar, spices and liquoreus red wine.
Yum! Italian cuisine has wonderful things for Easter, every region has one or two, but sometimes i let my oven wander around the world!!!
Best wishes Scake