I've blogged about this bread many times before, however, this time i wanted to stay true to the spirit of Hamelman. Mixing instructions for this recipe, as with most recipes in BREAD call for moderate gluten development, and i have lately deviated from his mixing instructions by applying hybrid mixing, where french slap and fold, Laurel's kneading using a bench scraper, and other mixing techniques. What i wanted was to have a well developed soft dough that raises well in the oven. Not applicable to all breads! I should not have overlooked the significance of mixing instructions of hamelman.
I mixed the ingredients slowly, adding a batch of flour at a time, to avoid lumps. I increased the hydration by 108 grams. then, when everything was incorporated (including yeast), i scraped the dough down to a work surface, and kneaded using the conventional way for 5 minutes, rested for 5 minutes, and then kneaded for another 5 minutes. I then oiled a bowl, insterted the dough, and covered for a 2 hour fermentation. I folded (letter fold) half way through, and placed the dough back, i was surprised at how silky and smooth the dough became after such a minimal initial mixing.
At the end of final fermentation, the dough was very smooth, extensible, and pliable. While preshaping and shaping , i made sure not to aggressively form the dough, to retain as much gases as possible.
Here is the result: The tallest crumb profile i achieved for a wholewheat multigrain, with superb flavor.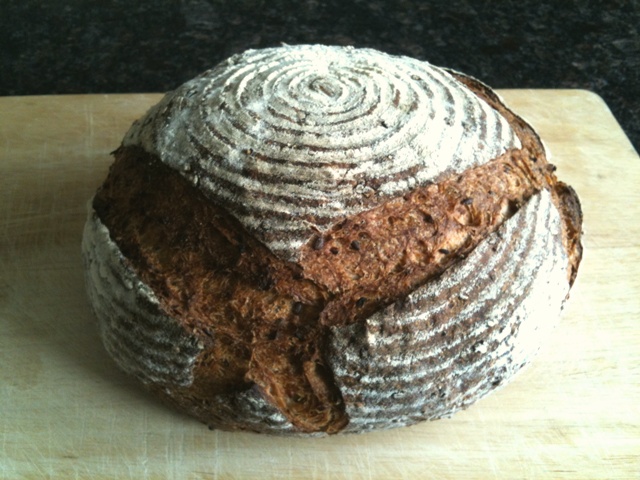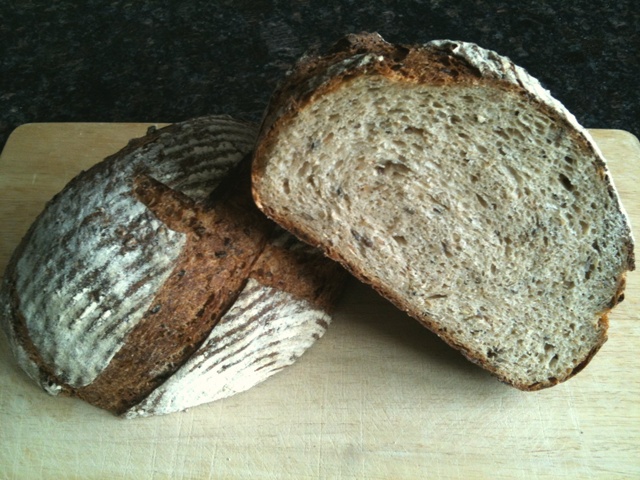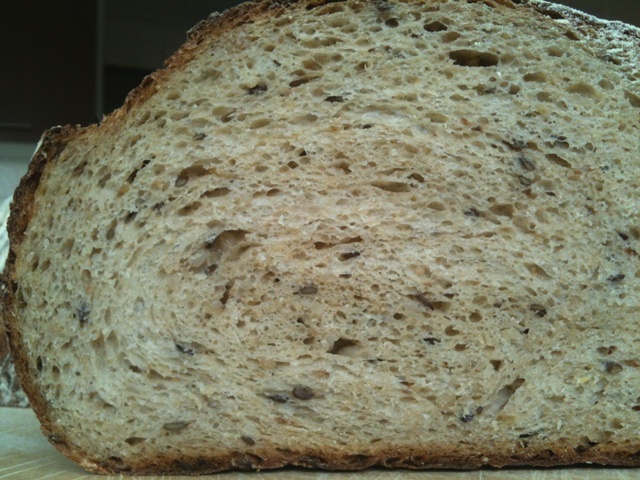 The aroma of the bread was very sweet as a result of the the multigrain soaker (cracked wheat, flax seeds, buckwheat, rolled oats). The crust was crunchy, and the crumb tender, yet intact. Toasting will take the flavor up to another level of excellence.
The moral of this post is, (note to self), never underestimate the mixing instructions.
Khalid