Vermont Sourdough With Wholewheat
This is baked from Hamelman's "BREAD", in levain section. It is naturally leavened, with 10% wholewheat or so. I increased the hydration from 68% to 78%, as i like a softer dough. everything went as scheduled, but i ended up in bed at 1:00 am! a chronic symptom of my late sourdough baking...!
Therefore, i thought of an idea, which is reducing the prefermented flour to 10% to allow 21 hours retarded bulk fermentation, and consequently allows me to continue baking next day without having to sleep late.
I have not turned the oven down from 500F once i loaded the loaf in, and this is the crust i got: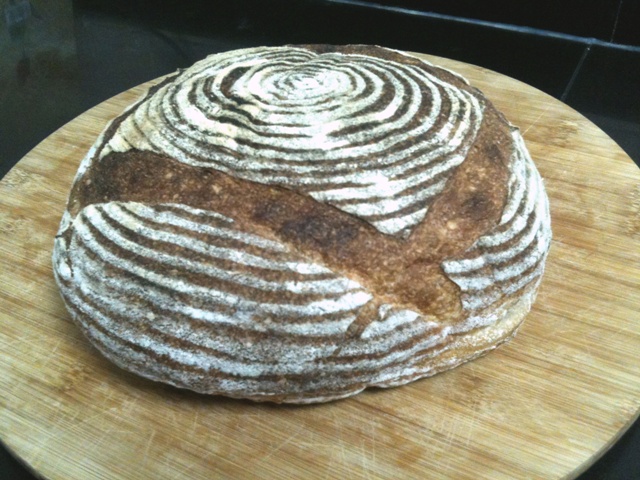 The cavern at the loaf's top is a result of ignoring the significance of patting the dough even during preshaping.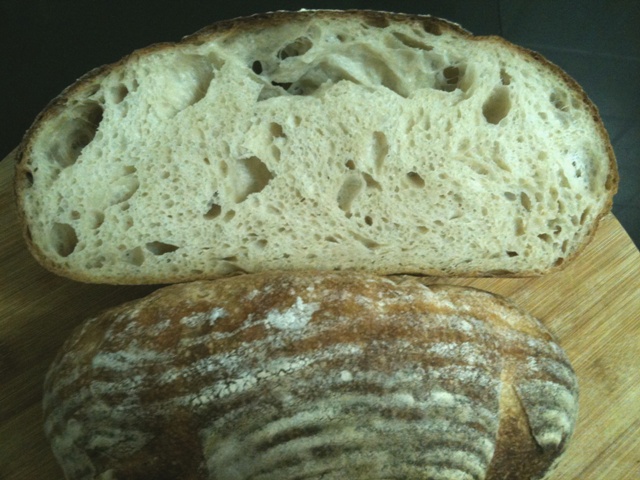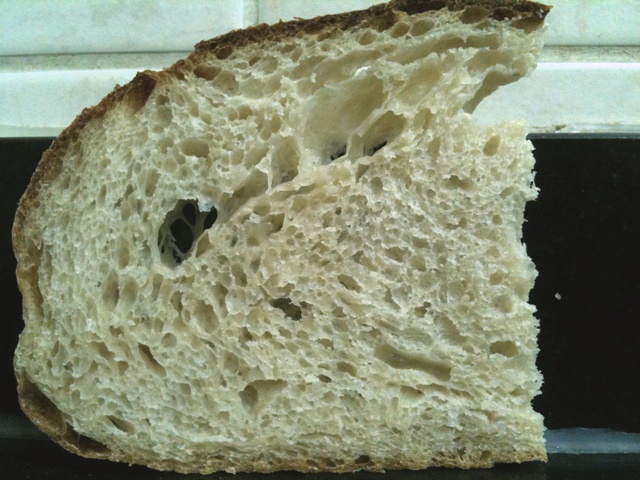 The flavor is not bad, considering that it recieved no retardation. As dull as it may seem, the flavor will awaken once a slice is toasted!
 Khalid