More rolls, sweet rolls w/poolish
Hello,
Here was some rolls I made today.   I started with a poolish because I did not want any sour at all, and dumped a bunch of real sugar, honey, butter and milk into it.    Came out great, and these are very tasty.
The recipe I did:
Poolish:
140 grams whole-grain flour mix (I did a mixture of WW + rye)
167 grams white bread flour
338 grams whole milk
0.6 grams instant yeast
Final Dough:
All poolish
622 grams white bread flour
186 grams eggs
93 grams whole milk
93 grams butter
93 grams unfiltered honey
93 grams cane sugar
23 grams instant yeast
19 grams salt
Simple procedure:
1) Mix poolish, and let ripen.  12 hrs or so.
2) Cream the butter + sugar.
3) Mix everything together.
4) Bulk ferment 1 hr.
5) Shape into 40-60 gram rolls (I was not exact).
6) Let rise fully.
7) Brush with egg-wash, then bake at 375F for 30 mins.
8) Enjoy. :)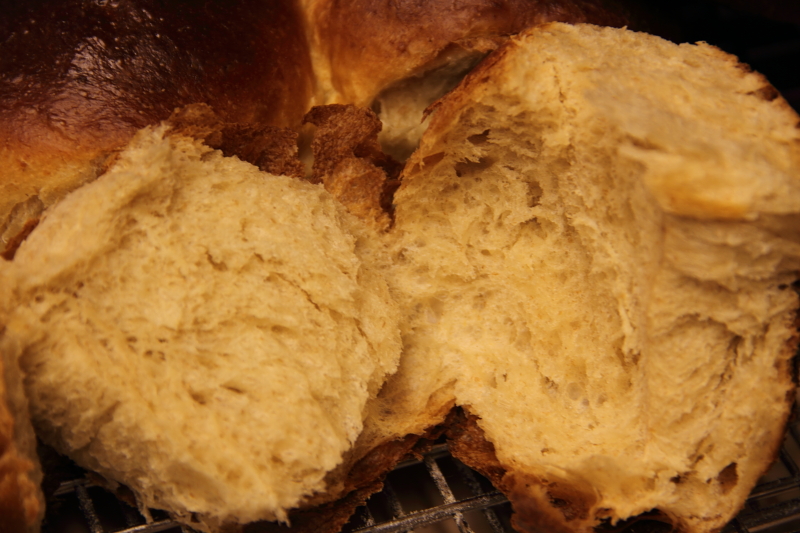 Delicious.   :)
Happy baking!