Egg Bread - Super dissapointing. Anyone have a better recipe?
Hey all, I woke up early, and made pizza Dough, and egg Bread. The pizza dough turned out AMAZING.
Egg Dough... not so much.
Heres the recipe I followed (more or less)
http://www.takebackthebread.com/printegg.html
Where I differed, is that I Did this all in my kitchenaide with the dough hook.
I'm wondering if I over-kneaded?
as well, the flavour is VERY bland. The Crumb is very uniform and not flaky/bubbly like I was hoping for. The outside of it exploded (which gave me hope for the crumb) but overall, this is a very Bland, Boring bread.  Did I do something wrong? or was I hoping that the bread would be more than the sum of its ingredients?
Here's the picture.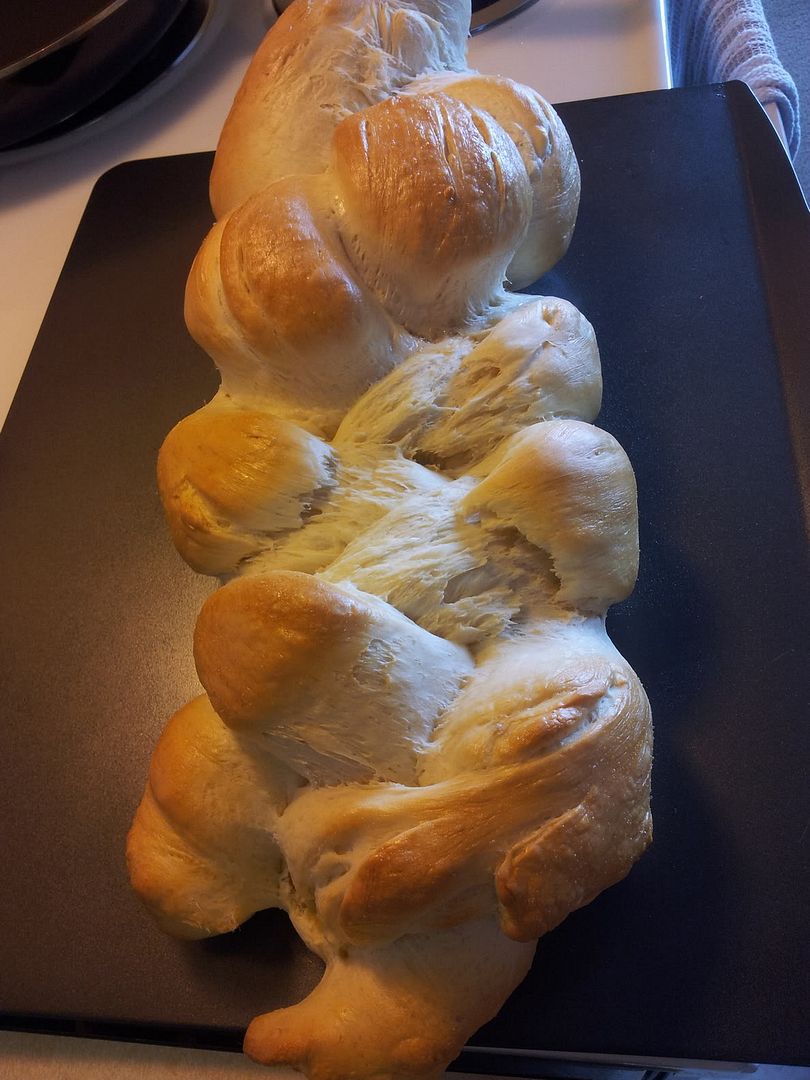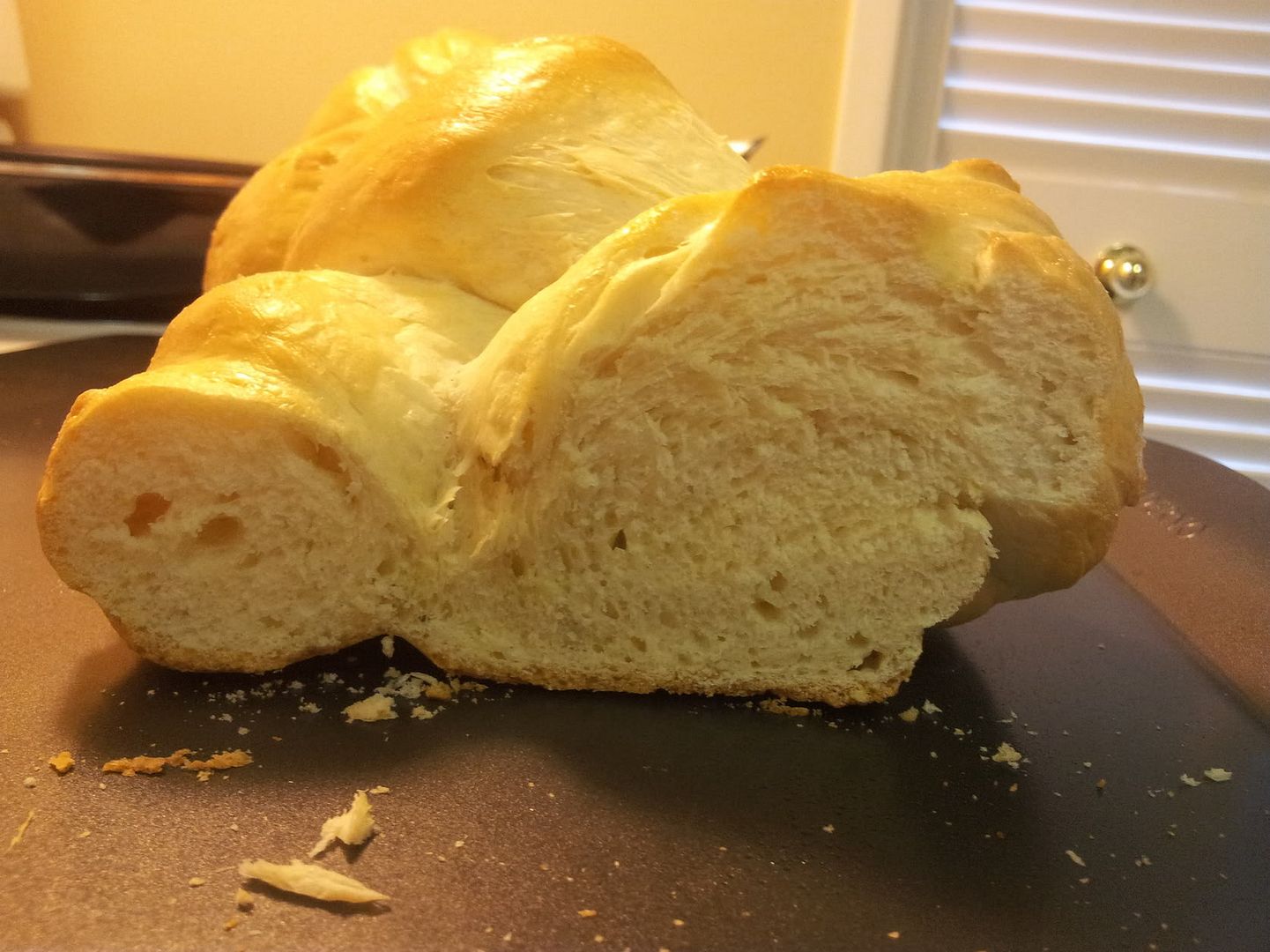 Any Advice?