65% hydration baguette surprise!
After a rather sad attempt at a 75% hydration baguette, I decided to spend a lot more time practicing boules and batards with Susan's Norwich Sourdough loaf.  I finally gained enough confidence to try my hand at baguette shaping, but I wanted a lower hydration dough to work with as I still haven't quite gotten the knack of handling high hydration doughs without making a huge mess.
So I set out to make the 65% hydration baguette.  I followed the recipe, except I needed a longer bulk fermentation to compensate for my cold kitchen and a slightly longer bake time.  To my surprise, I was awarded with the best bread I've baked to date.  The crust was thin, blistered and crackly; the crumb was creamy, sweet and holey. They were just ever so slightly sour. Heck...even some of my cuts opened really well!  Thanks proth5 and dmsnyder...I'll be making these again to get lots of practice with shaping and scoring before moving on to wetter dough.
Finished baguettes: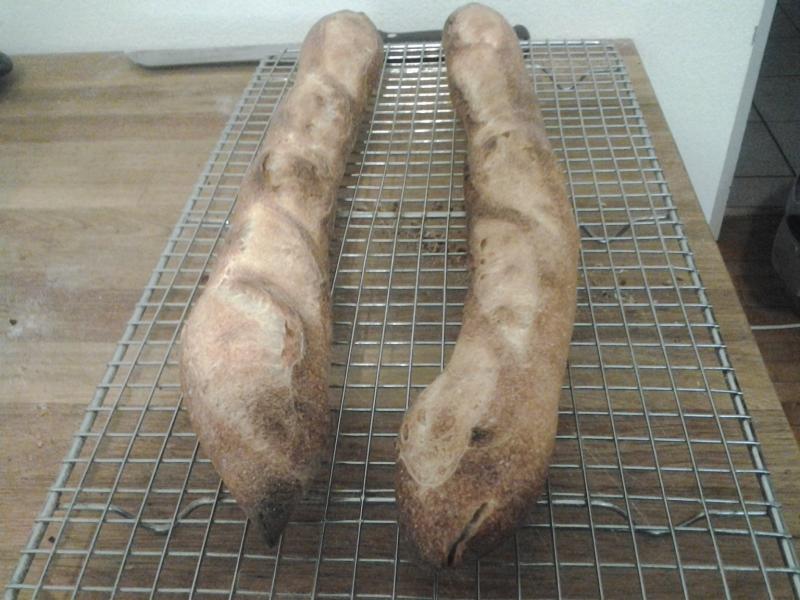 Cross section: