January 30, 2012 - 7:25pm
Really good Gluten-Free Flax Bread
I've recently been baking gluten free bread as a friend has been diagnosed with celiac disease and I finally found a really nice recipe http://www.food.com/recipe/gluten-free-flax-bread-190906
My whole gluten eating family really like this bread, great flavour and can also be used for sandwiches as well as toasting.
I did make a few changes and I also cooked the bread in a dutch oven and found I got much better oven spring in the dutch oven over the pizza stone.
Gluten-Free Flax Bread
All ingredients at room temperature

brown rice flour (120 grams)
tapioca flour (70 grams)
surgham flour (33 grams)
potato starch (80 grams)
cornstarch (37 grams)
flax seed meal (37 grams
xanthan gum (7.5 grams)
active dry yeast (7 grams)
salt (6 grams)
2 eggs
2 egg whites
soda water ( 210 grams)
olive oil (23 grams)
honey (43 grams)
apple cider vinegar (8 grams)
Directions:
Combine flours, flax, starches, gum, yeast, salt.
In the mixer, combine wet ingredients, then add the dry.
Scrape the sides, and mix on medium for 4-5 minutes.

Pour into a floured bread basket, the dough is really sticky but if you wet your hands you can help shape it
and let rise to top of the basket (took about 80 minutes)I covered the basket with cling wrap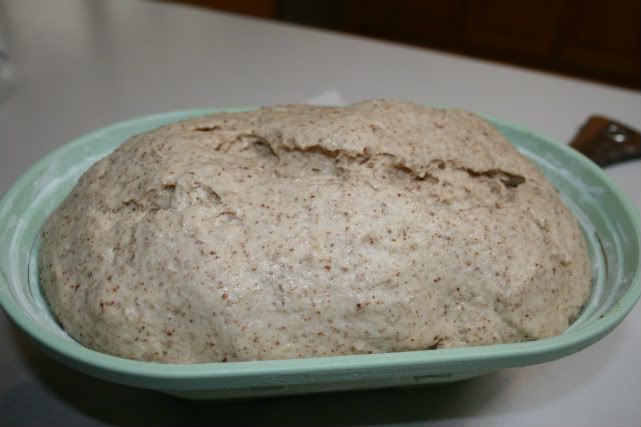 The dough is really light and needs to be handled with great care!!! I put a piece of baking paper onto the top of the bread basket and then covered it with a pizza paddle and gently invert it onto the baking paper. I then gently lifted the baking paper/bread into the dutch oven.
Bake at 220 C / 425 F for about 40 minutes in a dutch oven ( I pre heated the dutch oven for 30 minutes)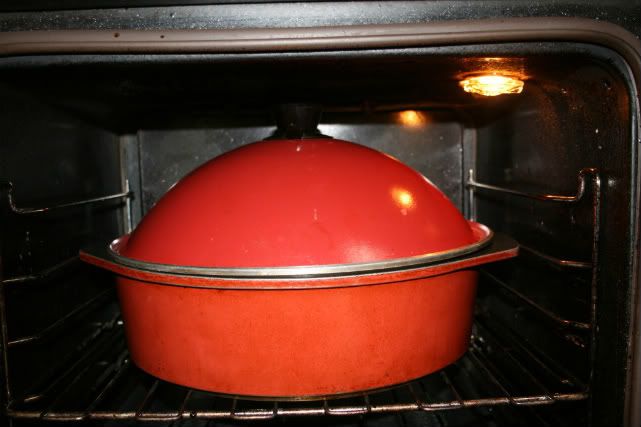 Remove from pan and allow to fully cool before cutting.