January 12, 2012 - 2:16am
Luctor et Emergo; video recipe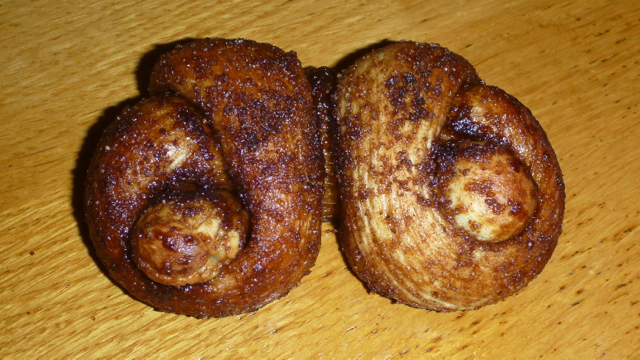 Managing the Water
Secretly I enjoy the way all of us here in the Low Lands are stumbling into 2012. After days of continuous rainfall and storms coming in, the water levels are rapidly rising. A small stretch of dike in the North has broken, but much worse has been avoided so far by doing what the Dutch were born to do, or so it seems; managing the water. In some parts of the country dikes are broken on purpose to give way to the water in a controlled way. Storm barriers are lowered, risen, unfolded, or whatever which genius technical way they have come up with to protect us from the ever hungry rising water. Don't you love it when a system works? These are the moments that your hard-earned tax money is worth every cent you paid, and more! For instead of huffing and puffing and dragging sacks of sand around, I can sit here behind my computer, with dry feet and not worry about a thing. 'Cause I got some one watching out for me, and all of us out here! The Dutch province of Zeeland ("Sealand") is, when it comes to water, the "epitome" of what it means to be living at or under sea level. Looking at this map, I guess you can figure out why.
Luctor et EmergoThe slogan on their weapon shield reads "Luctor et Emergo", translating into "I struggle and emerge". Even though that slogan goes back a long time and actually refers to the struggle against Spanish occupation in the 16th century, the average Dutchman will associate Zeeland with the biggest disaster ever to hit the province on the 1st of February 1953. In a big storm and the flooding that followed, almost 2000 people drowned and 100.000 people lost everything they owned; their houses, their livestock, everything... They struggled, together with the rest of the country and did indeed "emerge". I an epic mission never to let this sort of thing happen again, they constructed this little baby;
Zeeuwse Bolussen
Brought to Zeeland by the bakers of the Portuguese Sephardic Jews who were forced to flee north at the end of the 15th century, these sticky sweet rolls, traditionally shaped in a spiral, quickly became popular with the locals as well, to such an extent that the "Zeeuwse Bolus" has become the signature bake of the province in modern days. That is another thing the Dutch are quite good at; all through history the Netherlands has been a refuge and safe haven for people on the run. Or should I say; another thing the Dutch WERE good at, because nowadays, even though the biggest part of the world still thinks of The Netherlands as a liberal and tolerant place, the Dutch authorities are sending kids who were raised here out of the country just to set an example. Let this recipe for "zeeuwse bolussen" remind us all how something really good can come from opening up to "strangers" in dire need! Luctor et Emergo indeed...
Ingredients
500 gr. All Purpose Flour
7 gr. Salt 5 gr. Instant Yeast
320 gr. Lukewarm Milk
75 gr. Unsalted Butter
250 gr. Brown Sugar
2 TBS cinnamon
zest of one lemon
Method
Combine the flour, yeast, zest and salt in the bowl of a stand mixer. Work in the softened butter with the tips of your fingers. Add the lukewarm milk. Depending on your flour, you may have to add a little more milk or need to hold a little back. Start with 300 gr. of milk and add more if needed; what you are looking for is a slightly slack dough that will be easy to roll out in strands. Mix until the dough is well-developed, it should pass the window pane test; approximately 10-15 minutes on medium low-speed.
Lightly oil a container, transfer the dough and coat all around with the oil for a first rise of about 45 minutes. After 45 minutes, divide the dough into equal pieces of about 45 grams. You should end up with 14-16 dough pieces. Form the dough pieces into balls and let them rest for 20 minutes, so the dough will be slack enough to form into strands. First roll out all the balls into short strands of about 20 cm.
Mix the brown sugar with the cinnamon and cover your work surface with it . Then roll out the strands in the sugar mixture to a length of about 40 cm. If the dough really resists, you might have to go for a third round of rolling strands after giving it another 10 minutes to relax. Shape the strands into spirals or knots. The spiral is the more traditional way of shaping, but since the rolls come out of the oven really dark brown, I prefer to knot them, just to avoid associations that I won't go into here and now :-)
For spirals: start in the middle and just drape the dough in circles. It is okay to make it look a little rustic and not too neat! For knots: Place a strand horizontally in front of you. Take the ends and form two loops, leaving some space in the middle for proofing. Make a knot on each side of the loop.
Place the formed bolus on a baking sheet, cover and let them proof until puffed and doubled in size, for about 1 hour. Preheat the oven to 250°C/475°F. Bake the "Zeeuwse Bolussen" for about 8 minutes. You want them to be just done, so keep a close eye on your oven. Too long and they will be crusty, too short and they will be gooey.
Please feel free to comment and subscribe if you want me to keep you updated. Also I want to ask you to endorse my growing BreadLab initiative on Facebook; every like gets me closer to realizing a 6 episode "breadomentary", chasing the beast bread the world has to offer. Thanks in advance!
Freerk