December 26, 2011 - 10:06pm
Christmas has not been a convention in our culture. But people love to celebrate the day as a holiday. I, too, love the Christmas spirit and atmosphere. I still remember the family that invited me to their home for Christmas Eve and the big feast they offered while I was studying in Kansas. The warm hospitality has always been the mark of my American experience.
The Christmas dinner is pretty much a warming-up event for our Chinese New Year which is less than 4 weeks away. My mother-in-law and sister-in-law's family were invited. They enjoyed the meal a lot.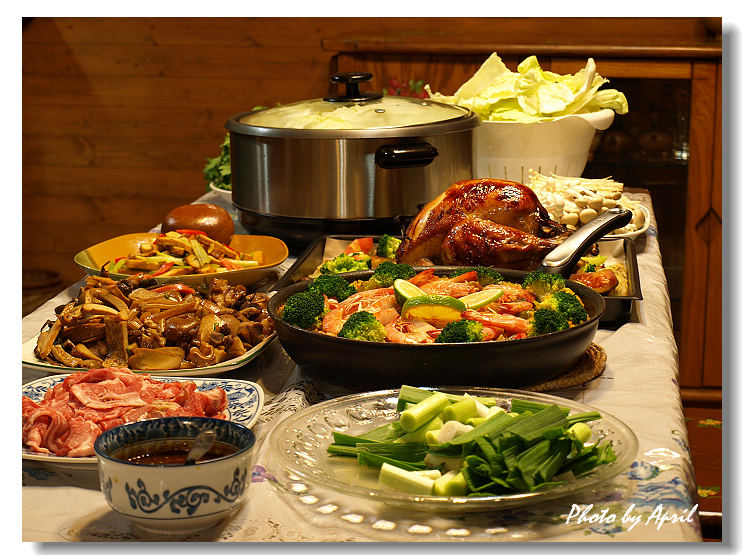 I call the dinner " The east meets the west". Except roasted chiken, focaccia, and paella, I also prepared our traditional hot pot to warm up everyone. Temperature in the Christmas Eve was close to 10 degrees C.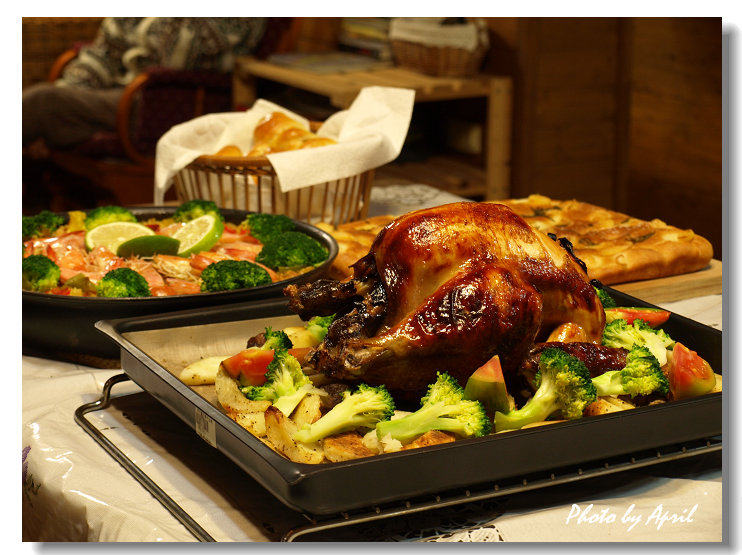 The roasted chicken was a total success. It's the highlight of the dinner that night.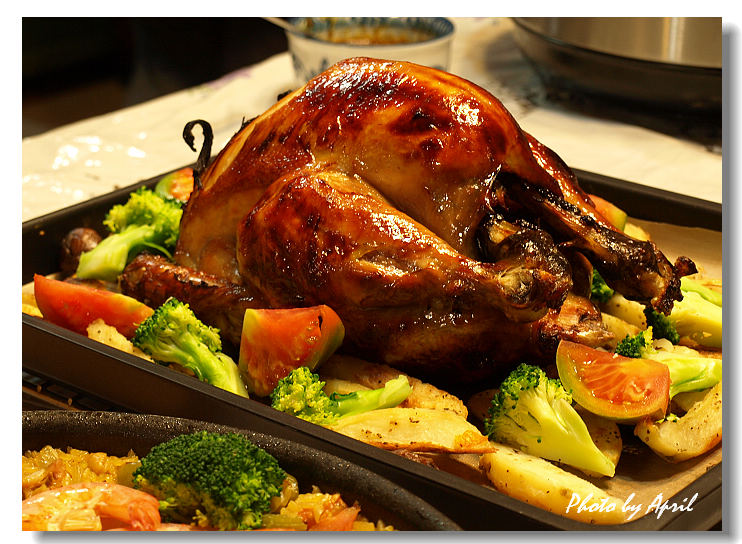 Crispy outside and juicy inside. Yammy!!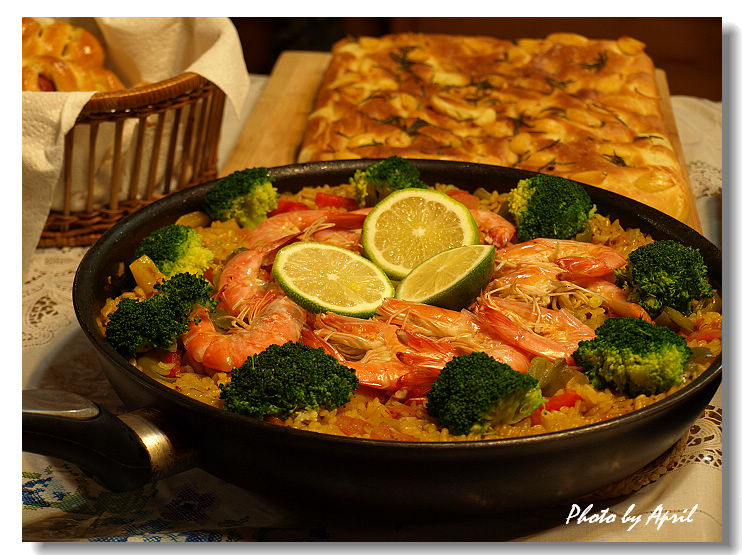 Paella is another focus. The broccoli made itself Christmas tree~~~Haha~~~