December 17, 2011 - 5:00pm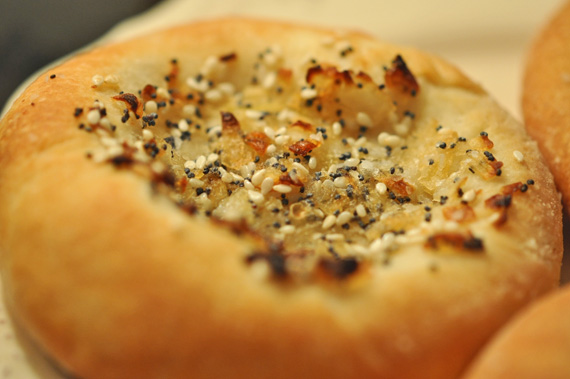 Schmaltz and salt poppy seeds and sesame....
I actually followed the recipe on the Smitten Kitchen site...Bialys are a treat for me. But one crucial item is the Schmaltz. I use it in many items that I prepare from soup to chicken..but you have to use it in cooking the onions to get the right flavor.. the recipe that he has on his site only makes a small amount...like six. But it is a great one to start out on.. Get your schmear ready!