December 6, 2011 - 11:02pm
At long last, i've baked a challah, a 100% whole wheat version from Peter Reinhart's Whole grain breads. I have to admit, i'am new to braiding, and daring to braid four strands was a little too much for me, especially with a high hydration dough.
I have made several mistakes:
 1 - I did not mix in more whole wheat flour to reach to the desired consistency for a challah. This lead to a very sticky dough (feels like 80%).
2 - I screwed up the braiding pattern.
3 - I over-browned the crust.
However, i managed to transfer the gloppy braid to a parchment lined sheet, and baked it at the right time (I had to load it to the oven sooner, as higher hydration means faster fermentation).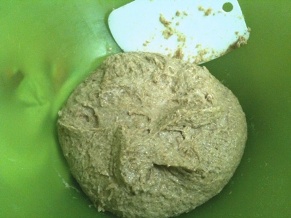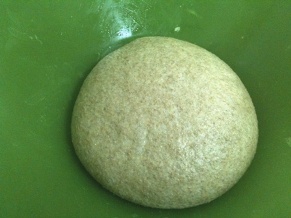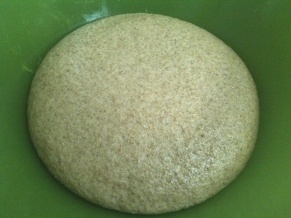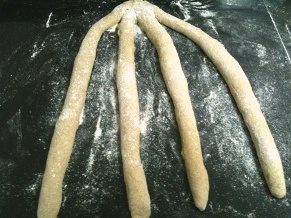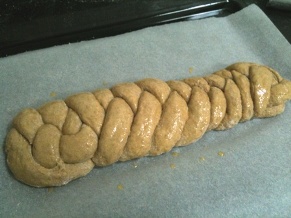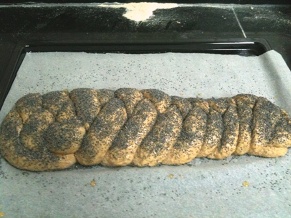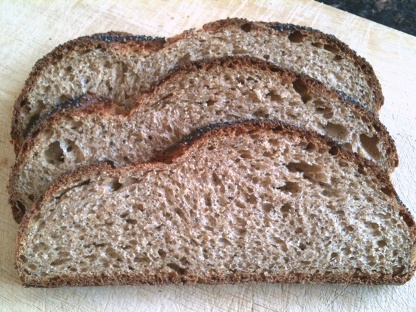 The Crust was somewhat crunchy, and the crumb was soft, light, and Rich. It smelled of Poopy seed and Wholewheat. The flavor was slightly sweet, and very pleasently whole -wheaty. It Toasts very well too!
Lovely Bread! Healthy too!