November 30, 2011 - 8:14am
After seeing txfarmer make this recipe, which I'd not seen before, I decided to give it a go. It's slightly different from the recipes I've tried from the cresci book by Iginio Massari but the overall balance of ingredients is similar. I scaled down the recipe to make one 500g panettone (actually 600g to account for mixing loss). I deviated slightly adding a few drops of Aroma panettone and some extra water. I also glazed it. Other than that it's the same.
Natural yeast cross-section: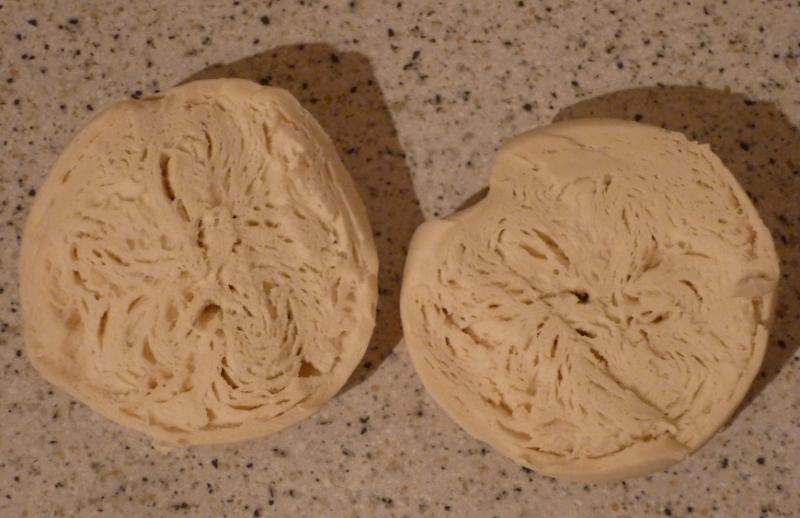 I kept the yeast as instructed at around 28C feeding three times at 3-4 hour intervals.
First dough after mixing: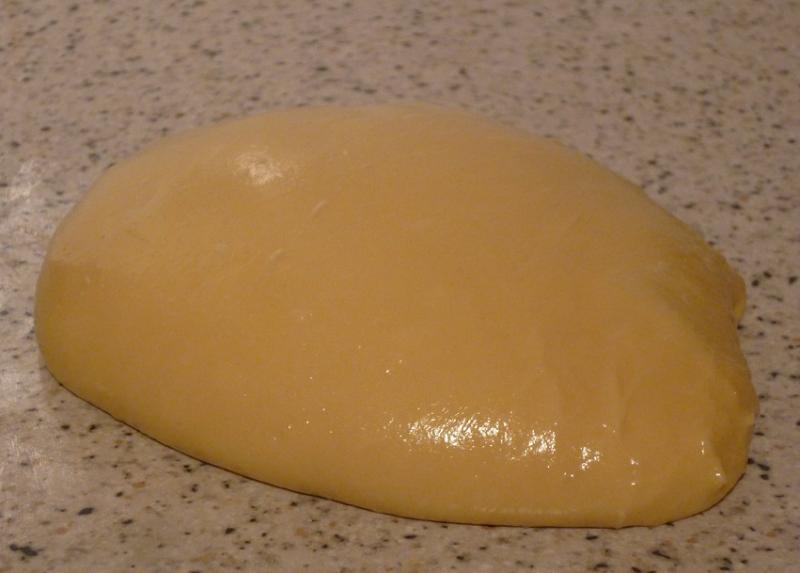 I dissolved the suagr completely in water and added half the yolk. Added the flour and leaven and mixed on minimum speed until the bowl was clean and the dough was a ball on the dough hook. Added the rest of the yolk in two stages waiting for the bowl to come clean each time before finally adding the butter in pieces. Then turned out onto a butter rubbed counter. Note I never mixed above minimum speed!
Second dough before adding fruit: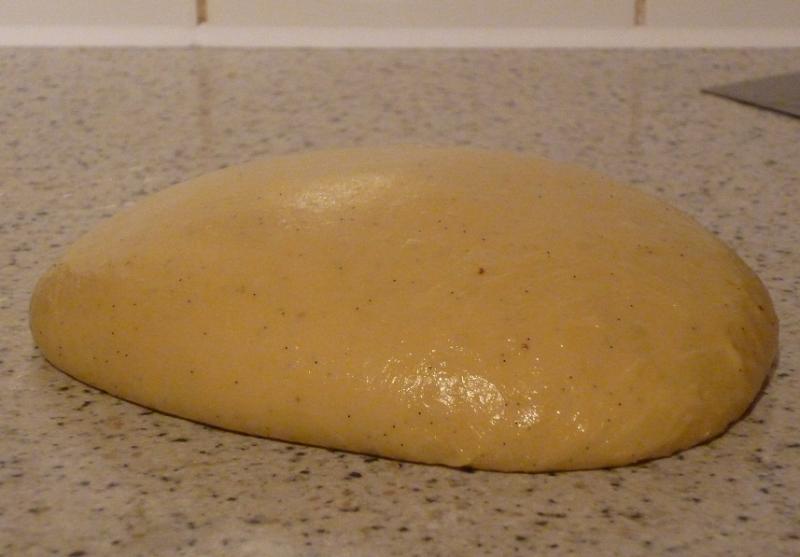 Mixed the first dough with flour until smooth before adding the rest of the ingredients including seeds from half a vanilla pod. Again I never mixed above minimum speed!
Completed second dough: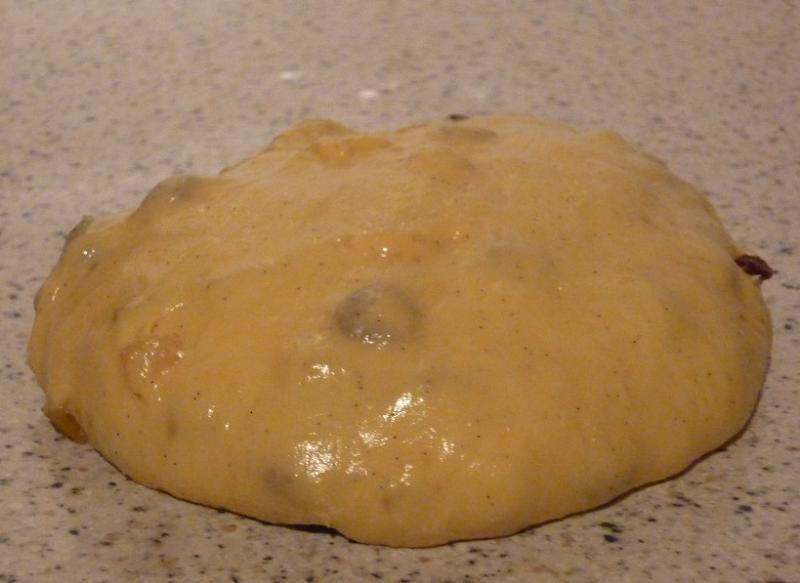 Adding the fruit always makes me worry as the dough breaks up! But after resting it was strong again. Final dough weight was 584g.
Finsihed article: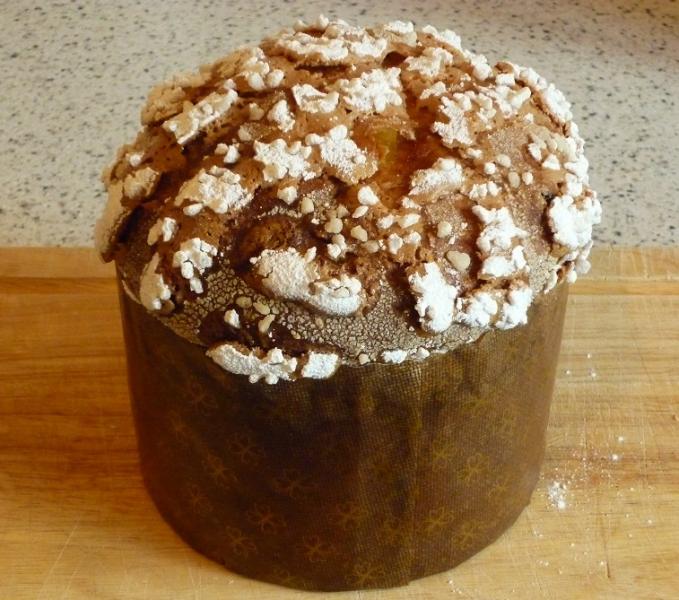 Crumb: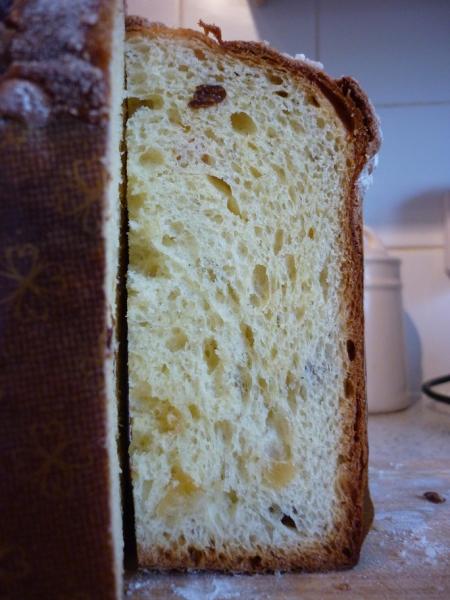 Formula: