November 20, 2011 - 12:49pm
Thank you Chef Reinhart to a wonderful addition to the Cornbread world!
I think this version would be wonderful for stuffing!
The night before preparation
2 cups of buttermilk
1 cup of corn polenta grits Put both of these ingredients in a bowl and cover with plastic wrap and set aside at room temp.
The next day add dry ingredients into large bowl as follows:
1 3/4 cup of unbleached all purpose flour
1/4 tsp of baking soda
1 1/2 tab of baking powder
1 tsp salt
1/4 cup of granulated sugar
1/4 cup of brown sugar
Add to the buttermilk mixture
3 large eggs
2 tab of honey
2 tab of butter melted
2 1/2 cups of corn, fresh or frozen
2 tab of bacon fat or veg oil
 Note:   He uses 10 slices of bacon crumbled in the recipe.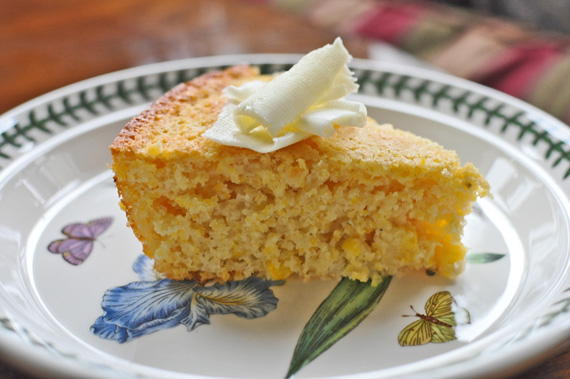 Mix wet and dry together and pour into baking dish, I used an old cast iron skillet. Bake for 30 to 45 minutes at 350.  Time will vary depending on pan and oven.