November 14, 2011 - 8:30pm
ITJB Apple Cake for a nice break
I said I was going to take a break and bake other things, and I am determined to follow through.  We made our annual pilgrimage to Apple Hill in the Placerville area of California, USA this past Saturday.  We go every year to buy fresh apples, eat too much apple pie, and enjoy the Fall season, mountain air, and fresh apples.  With a half bushel of Stayman Winesap apples we brought home sitting in a corner in the kitchen, I had to bake Aunt Lillian's Apple Cake from Inside the Jewish Bakery.  We are very glad I did, because this is really, really good!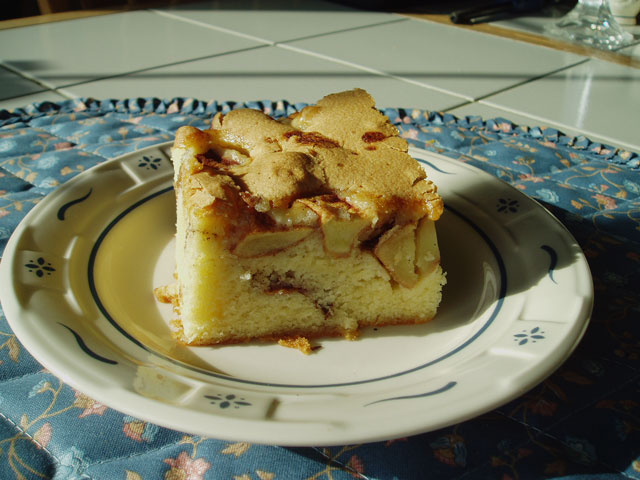 The book says this is great with a cup of coffee for breakfast.  In the interest of thoroughness in testing, I had to try it.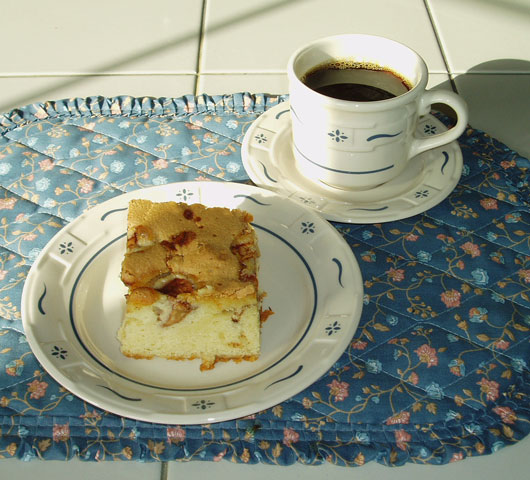 The book is, of course, right!  This makes a great replacement for toast, and even for everything else, at breakfast.  It is light, sweet but not cloyingly so, and tastes like apple, not like cake with a bit of apple in it.  It does go great with coffee.
Thanks for stopping by
OldWoodenSpoon