November 10, 2011 - 11:29pm
EXCUSE TO USE SOUR DOUGH CULTURE
yesterday I took the opportunity to knock up a batch of bread using the sour dough culture that i maintain here at work.
I have had some luck getting one of the chefs to do the sourdough crackers  over the last couple of weeks that appeared here  a short while ago.
I must say they turned out really good and loved by all those that tried them. Anyway it must have stirred me into  some action.
I started my dough just before 8.00 am and after mixing took it back to my office  where it was stretched and folded every hour
the dough was
 1KG STARTER
2KG WATER
3KGS FLOUR
35g SALT 
100g BUTTER
100g  of THE CONTENTS OF A BREW KIT (mostly malt extract with the infusion of hops)
AT 12.00 lunch time the dough went back to the bakery  area was scaled lightly handed up and shaped put onto couched boards and retarded  until 12.00 the following day and and after placing onto trays and washing with a boiled cornflour wash seeding and scoring just waited till i got the nod that the combi oven was free and no longer being used for the lunch time  service put the trays in with some steam for 5 minutes and allowed to bake for about 35 to 40 minutes time for a few quick photos and slice into one of the breads for a look inside  and there we have it a nice little rememberance day and my eldest grand daughters birthday loaf (lest we forget). The dark malt seems to have added some colour to the crumb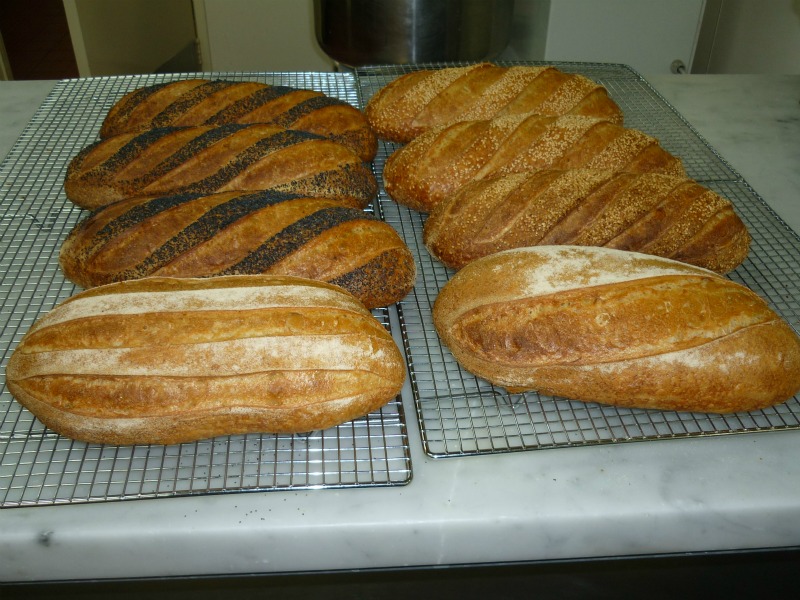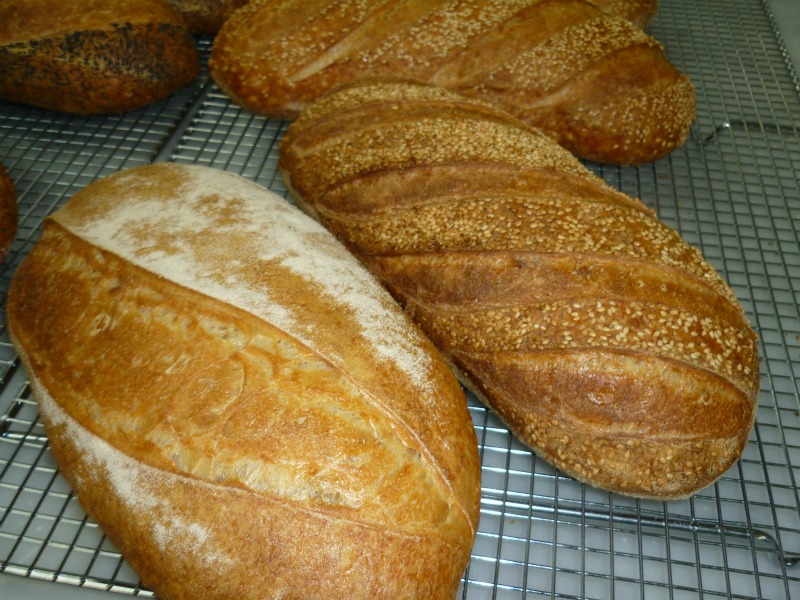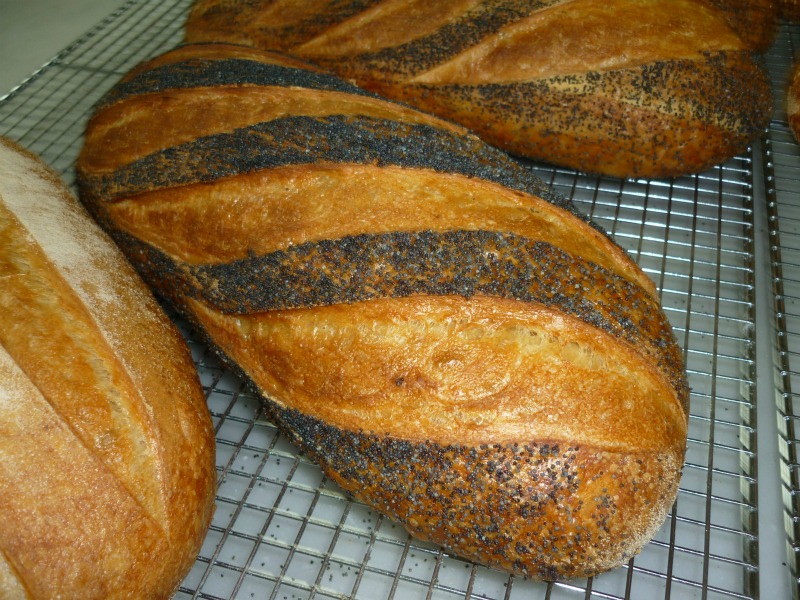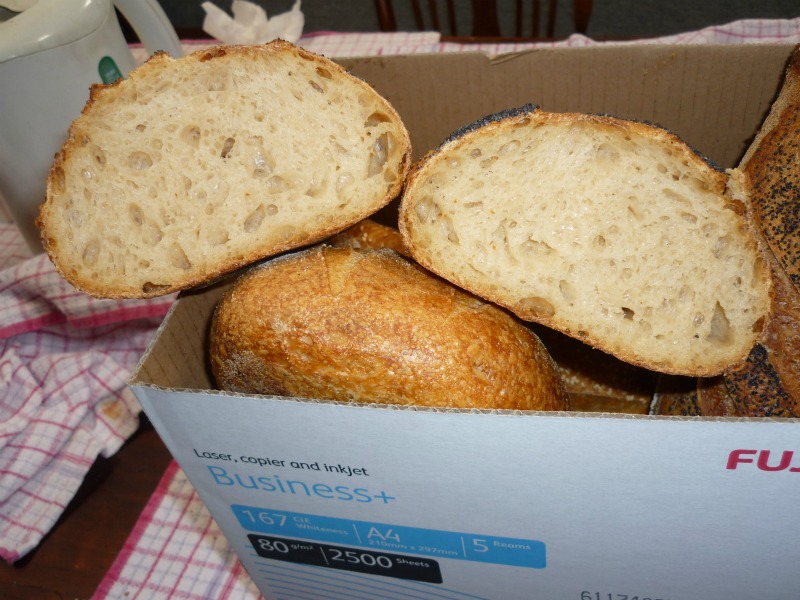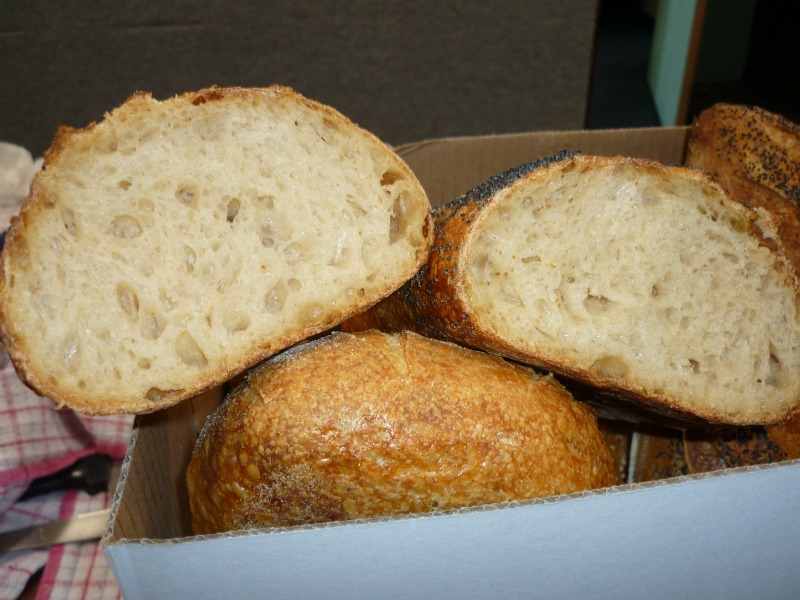 Many thanks to all our service personell past and present for your sacrifice for our well being
 regards Yozza