October 18, 2011 - 7:44pm
Hello,
I've never yet made a poolish bread, and wanted to try it, so here was my first one.  20% of the flour was the poolish w/baker's yeast (0.2%) at 100% hydration (fermented appx 10 hours).  57% of the flour was a cold flour soaker at 80% hydration in parallel while the poolish was fermenting.   Final dough hydration was 66%.   All flour was KA AP flour.   (I did not cold retard the dough, or make a mash for this bread).
I wasn't expecting much, so I took the opportunity to practice slashing - mainly speed of slashing.   I sort of went to town on a couple of these, just randomly slashing it all over.   :)  
The bread actually tastes much better than I thought it would.    Had a bit of a time buttering it... the melting butter just formed pools inside of the holes.   
Needs some finesse, but here are pics: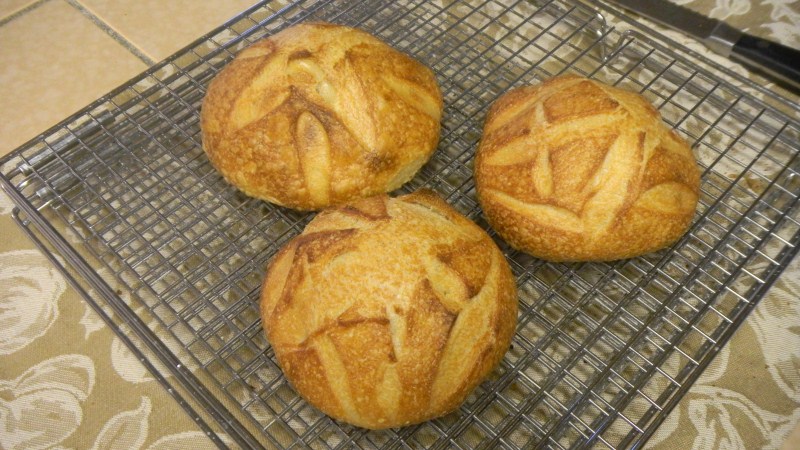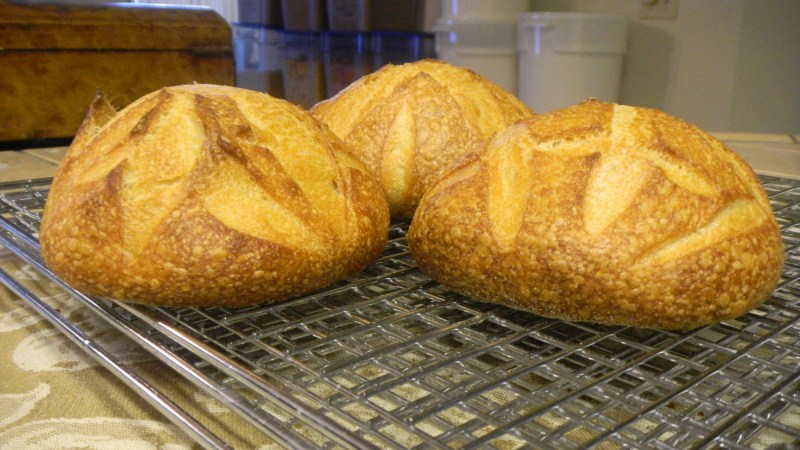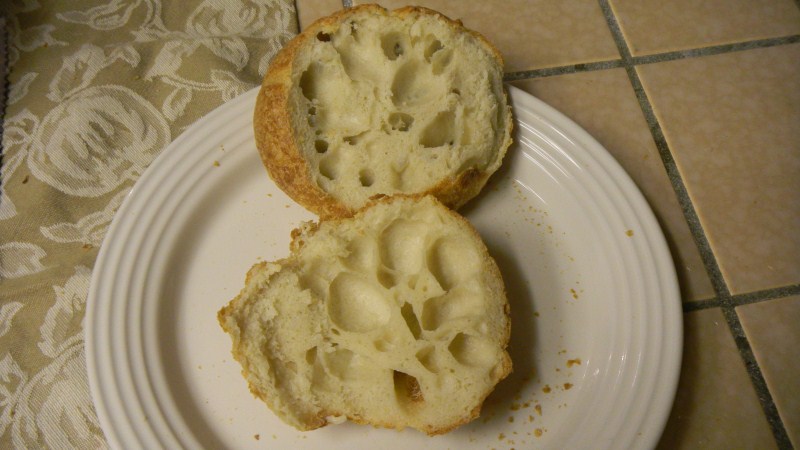 Happy baking!