October 14, 2011 - 4:21am
My version of the healthiest Danish organic rye bread, EVER :)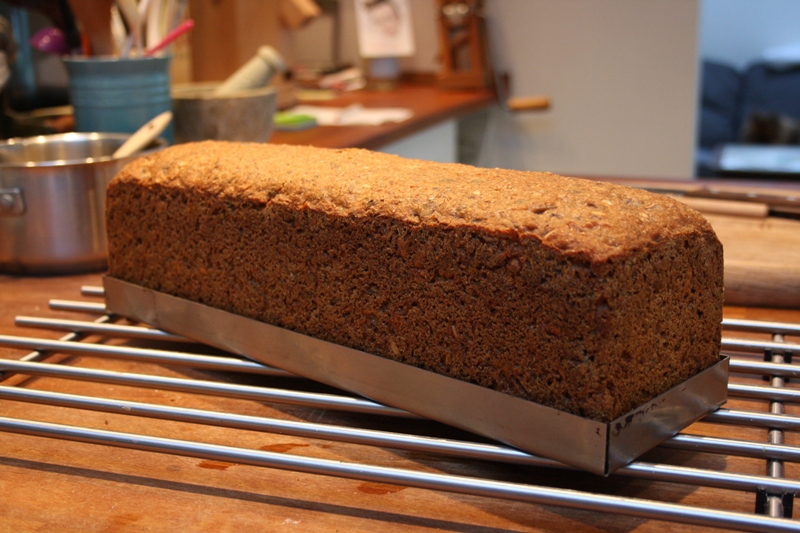 Pre-dough:
600gr. Cold water
200gr.  Cracked rye
100gr. Cracked barley
100gr. Cracked spelt
200gr. Flour mixture
2 table spoons. Sourdough (from wild yeast)
Final-dough:
500gr. Cold water
650gr. Flour mixture
22g. Salt
2 table spoons. Malted barley syrup
2-3 table spoons. Nettle (Urtica dioica)
Seeds: I use, pumpkin, sunflower and linseeds.
The flour mixture consists of:
550gr. Fresh grounded rye
150gr. Fresh grounded barley
150gr. Fresh grounded spelt.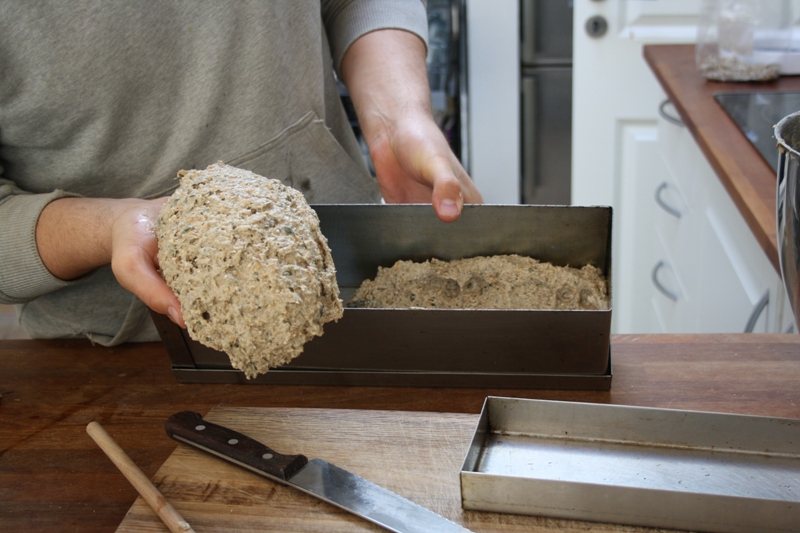 Start mixing the pre-dough before you going to bed, its quit easy you just have to mix everything to a nice, soft and airy dough.
Next morning, just add everything from the final dough into the pre-dough and mix by hand or machine to a very sticky dough, it will take about 10 minutes by machine.
Then add all of the seeds (as much as you like), and mix short.
Oil and butter a form, fill it with the sticky dough.
Now let it proof about 2cm. and bake it in a 200 degrees Celsius  pre-heated oven for 2 hours.
Remember to let it cool down 100%, before slicing.