September 23, 2011 - 7:34pm
I have been making Susan's, Wild Yeast Blog,  100% sourdough bagels for a couple months now...every 2 weeks. They have been perfect every batch. That is not something I can usually say about formulas . I have been stressing my KA and doubling the batch...the motor juuuust manages to do what needs to be done. I give a minute or so by hand on the counter top. The lovely thing about the 100% sourdough is that you needn't do the float test and there is never a worry about the " wrinkled " finish to which many yeast raised bagels succumb. There are pics from the fridge retard to finished crumb.  I also make her " Norwich - more sourdough" and have had a perfect result each week.
I keep my starters in the fridge. I refresh them with feedings  every 1-2 weeks depending, at q4 h x 3 and then use them. They are about 3 yrs old. I don't know what hydration I just keep them at a consistency that is very sticky  to stir. I feed my white starter with rye periodically as they grow more strongly. I feed the rye with white to lighten it occasionally. Very laissez-faire . 
I bake only in cast iron pots. The loaves are each  1000g pre bake. I spritz lightly with water as I place the loaves in the pots. I bake covered 15 min and then uncovered for 20 min. The crust sings and stays crisp . When thawed uncovered on the counter the crust is as crisp as it was post bake. 
You will note  the parchment paper has been torn after I turn the loaves out onto it. I make a " sling" out of the parchment and it makes it very easy to lower the loaves into the hot pots. Have had no problems at all in the years I have been doing this. Having the paper torn prebake allows perfect browning. Enough details...here are the pics. c
bagels going into fridge to retard after 4 hr room temp rise:
ready to boil after overnight retard: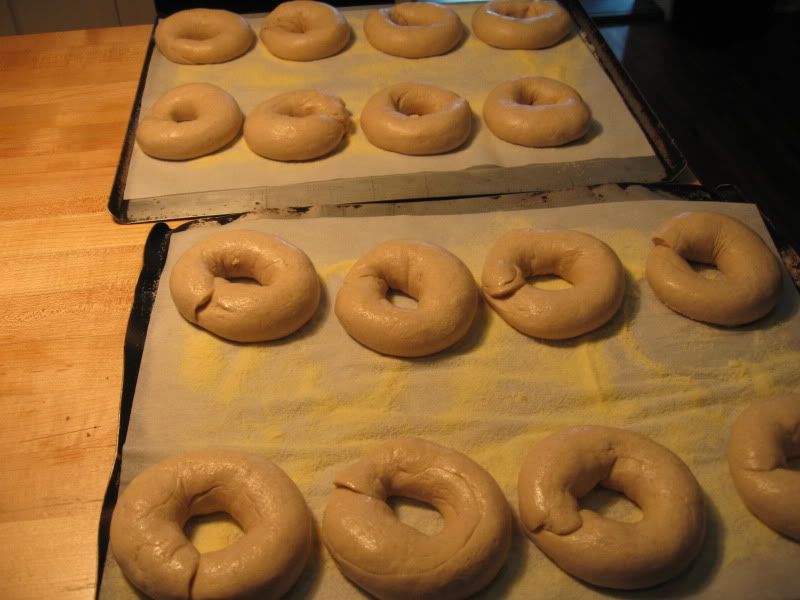 boiling:
boiled:
baked:
closeup baked:
lovely chewy crumb:
bread after retard ( I do not rise at room temp at all...all rise takes place in fridge)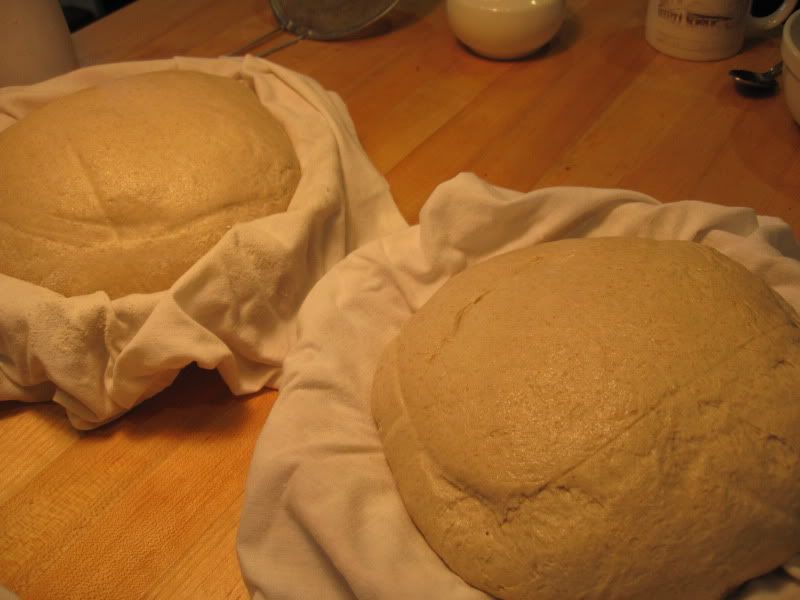 turned out on parchment and paper torn to shape:
slashed and ready for hot pot:
15 min into bake and notice slashes have opened:
a finished loaf: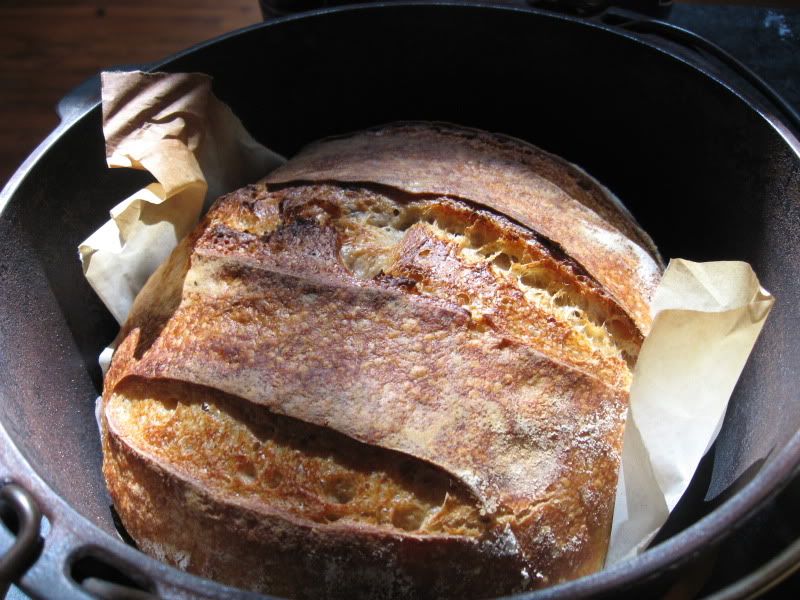 cooled and ready to cut and serve with local Lexington VA wild flower honey from our last visit to the town :
crumb: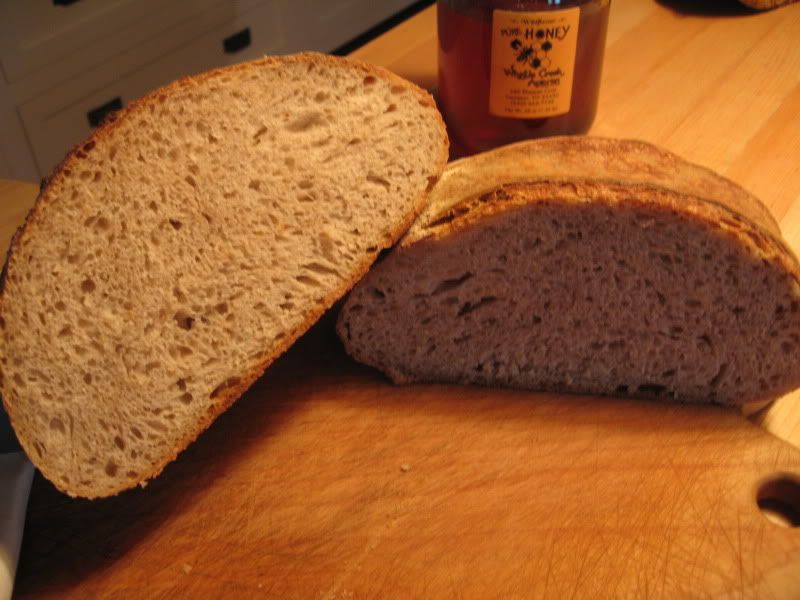 Lovely slightly sour flavor , chewy crumb and very crusty exterior. Remains crusty even with freezing. Sour develops for days and the loaf evolves nicely. c