September 12, 2011 - 11:23pm
HansJoakim's WW Pain au levain (v.2)
This is my second take at Hans Joakim version of Pain au Levain with Whole wheat. Recipe can be found in Hans's Blog here.
The Recipe Differs from Hamelman's in The amount of Rye and Wholewehat added, in addition to the levain. In this recipe, All rye is in the levain, and  is mixed with the remaining ingredients for the 30 min. autolyze. Salt is added thereafter.
(Edit: I've increased % of prefermented flour to 17%)
I loved the idea of Rye Sour being the leavining agent, as it enhances sour flavor, which it did, and allows for faster bulk and final fermentation.
I stretched and folded the dough letter wise, as opposed to the S&F in the bowl in my previous attempt. The Dough was very smooth and lively, and developed extremely fast!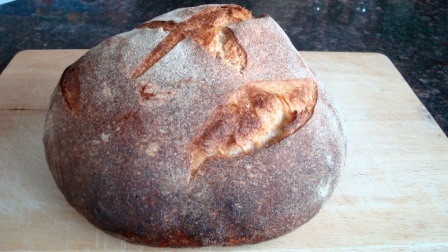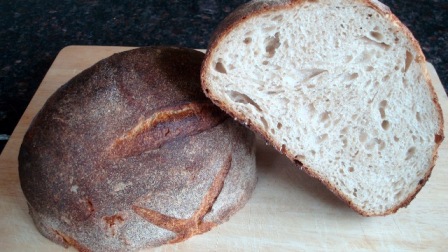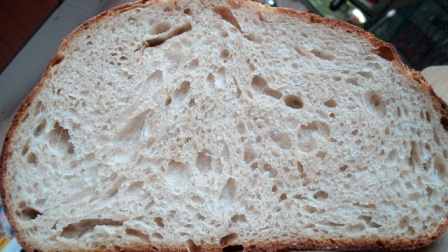 The Flavor was, as expected, slightly sour. This bread fairs really well if cold retarded for 8-12 hours. I like Rye sour levain, as it refreshes faster with 1-2 refreshments, as opposed to white levain's 3 refreshments.