August 18, 2011 - 10:23am
Roasted Hazelnut and Prune Bread
hello from Timisoara!
I baked recently "Roasted Hazelnut and Prune Bread" from Hamelman book, page 185. I removed the butter and the instant yeast, and I increased the hydration from 66% to 68%, and I left the dough in the fridge overnight for the final fermentation.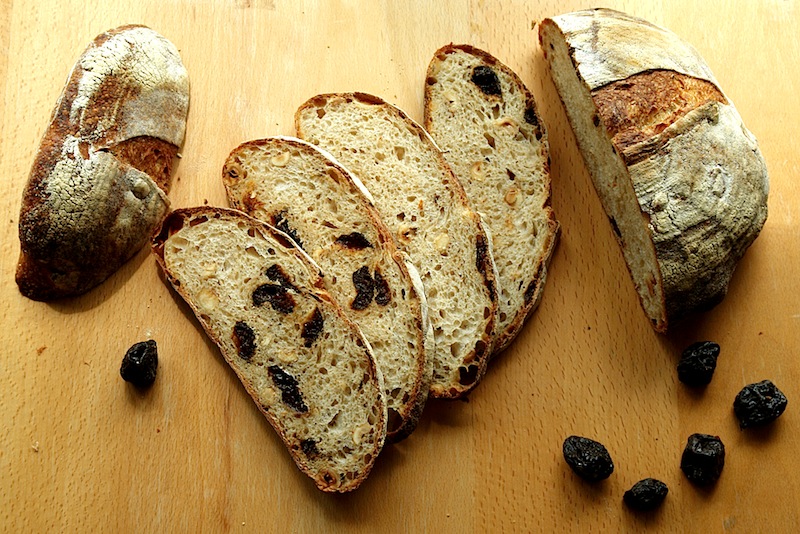 The bad: I didn't know what to expect of it, I ezitated when I slashed it, cause it's still not clear for me when I have to give a perpendicular slash (with a straight lame) or an "almost-parallel-with-the-surface" kind of slash (does the shape of bread dictate it, or the kind of bread -rye, whole-wheat, white). The bread didn't have a spectacular oven spring. I think I incorporated a little raw flour in the dough when I shaped it (or else why do some prunes have a dry layer around them?). I think I could have roasted the hazelnuts for a longer time. I wish the prunes were more even distributed.
The good: I like the crumb, the contrast of textures and colours. I loved the combination of sweet, sour and nutty. Lovely for breakfast, with a cup of coffee aside. Lovely with goat cheese, or other kinds of cheese. Excellent with butter. I regret I didn't try to toast it...
For those who haven't tried it yet, I absolutely recomend it.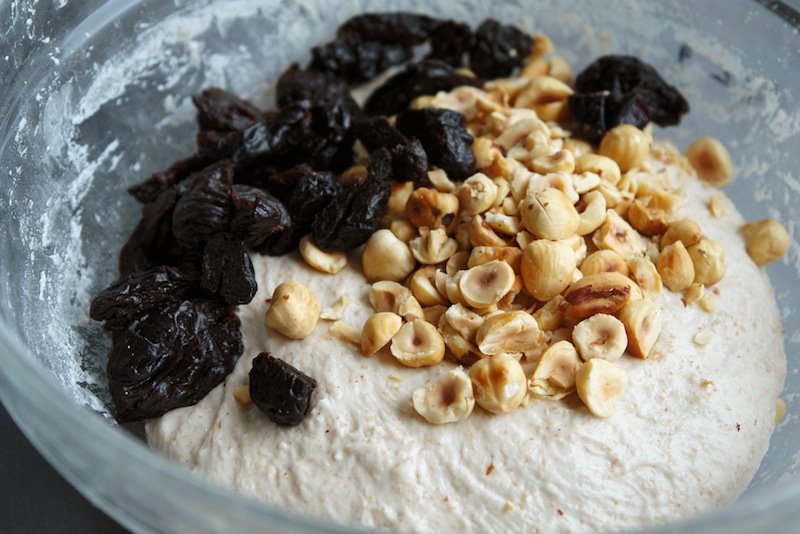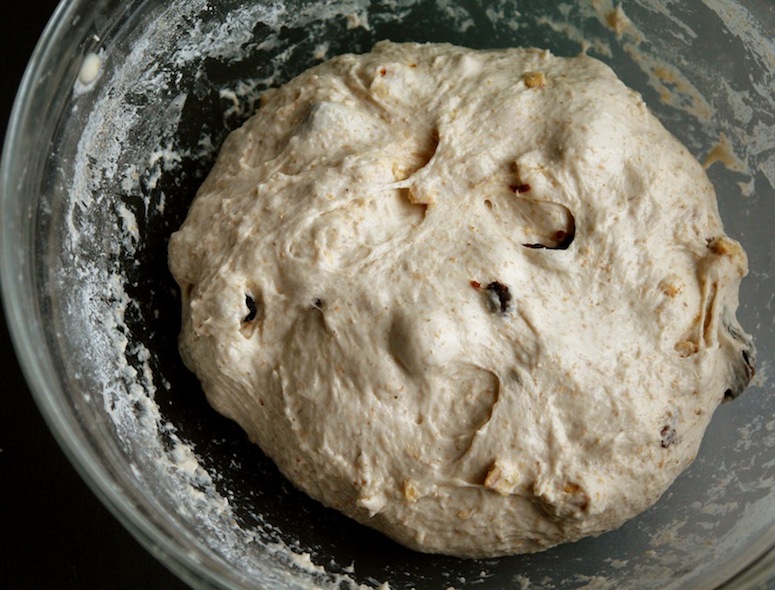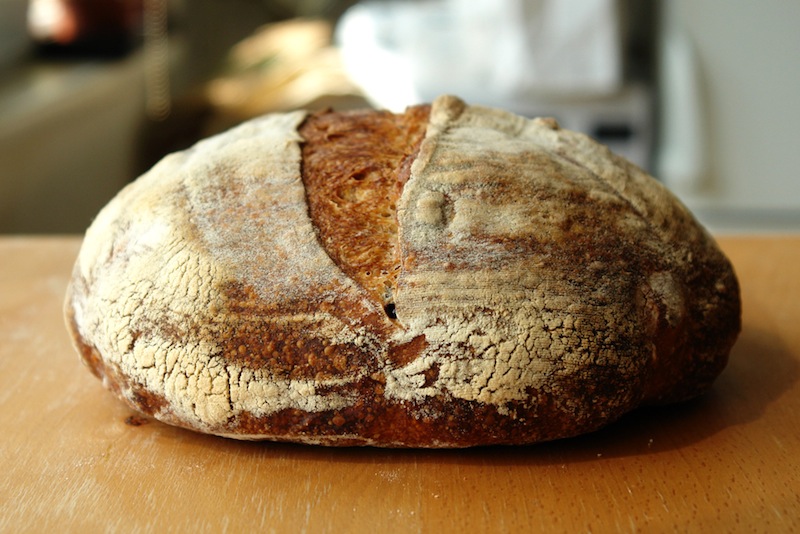 I decided to make this bread, because food-bloggers from Romania make a dish every month, with a chosen theme; and for august the theme was the plum. (They accepted me with prunes.) The challenge is called "Sweet Romania" and I was glad that I could participated with this lovely bread.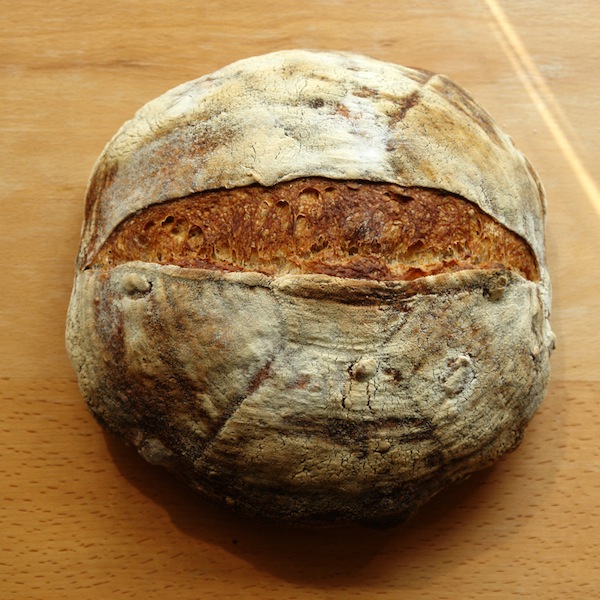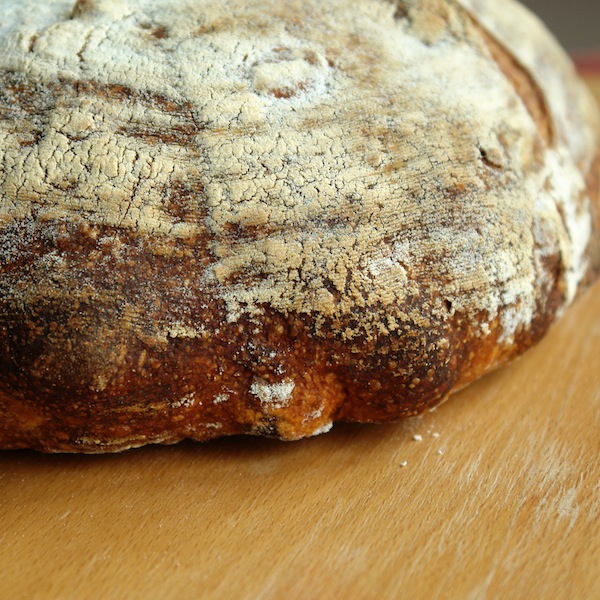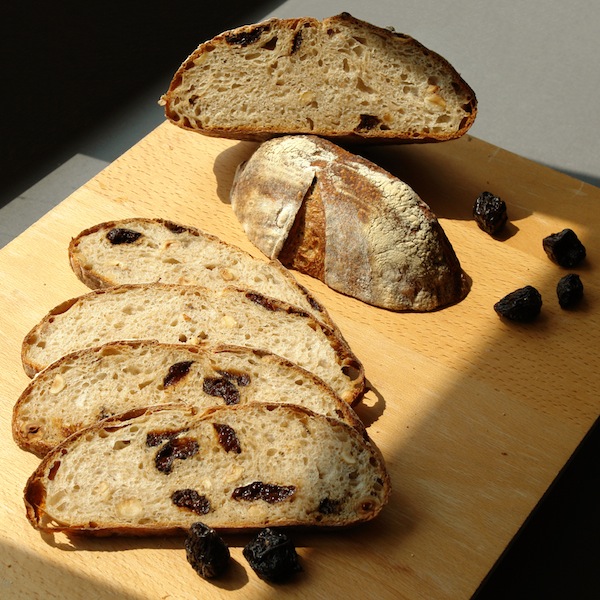 The recipe and details can be found here on my romanian blog Apa.Faina.Sare.