Golden Raisin Sourdough Bread
Hi from Timisoara! This bread is adapted from Hamelman's book, page 172. A couple of weeks ago while making this bread, I posted a question on forum, link here. The dough felt very stiff, even though I increased the hydration a little over 74%. I omited the yeast from the recipe, and I adapted the fermentation time.
Overall formula was 348 g bread flour, 87 g whole wheat flour, 325 g water, 9 g salt, 44 g old fashioned rolled oats, 110 g raisins. (The prefermented flour was 15% from the total amount of flour, and the levain was liquid, at 125% hydration). First fermentation was two hours, with 2 S-F (it was a very hot day, that day), second fermentation was 8 hours in the fridge (overnight) and 1:30...2 hours at room temperature (in the morning)
This is how the bread turned out. I was surprised to see how light and open is the crumb, with all the raisins and rolled oats, and whole wheat in the dough. I think it was a good bread, we (me and my boyfriend) enjoyed eating it with butter and coffee, or cheese. The boule was a present for a dear friend blonde lady, so I don't have photos of the crumb.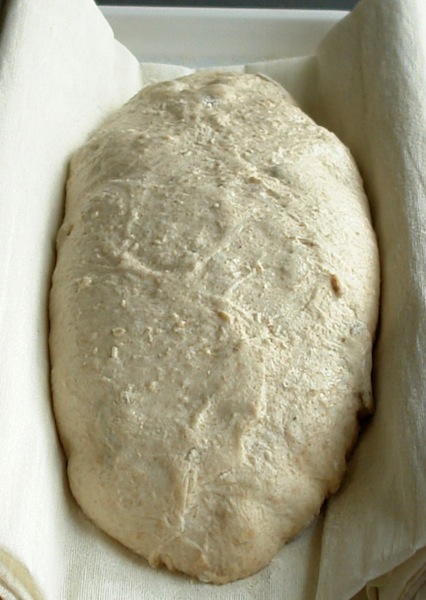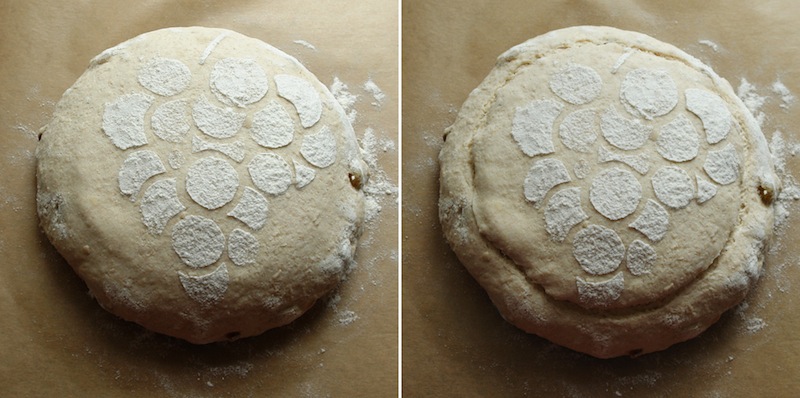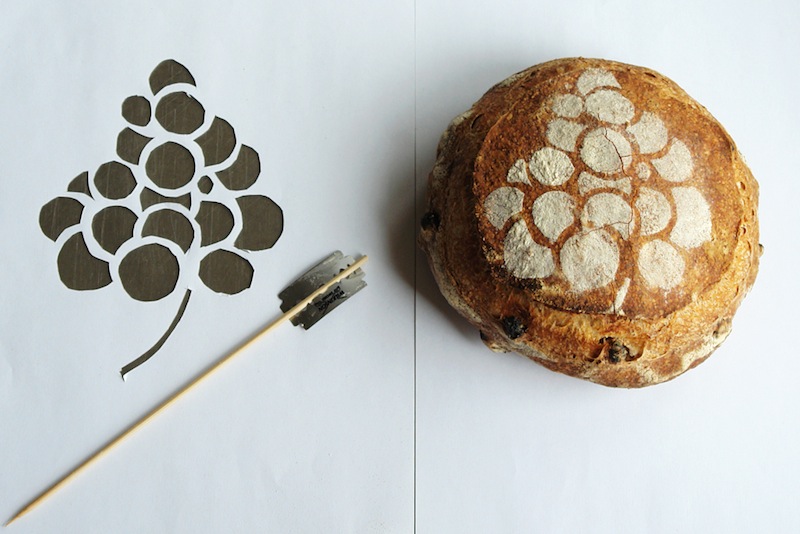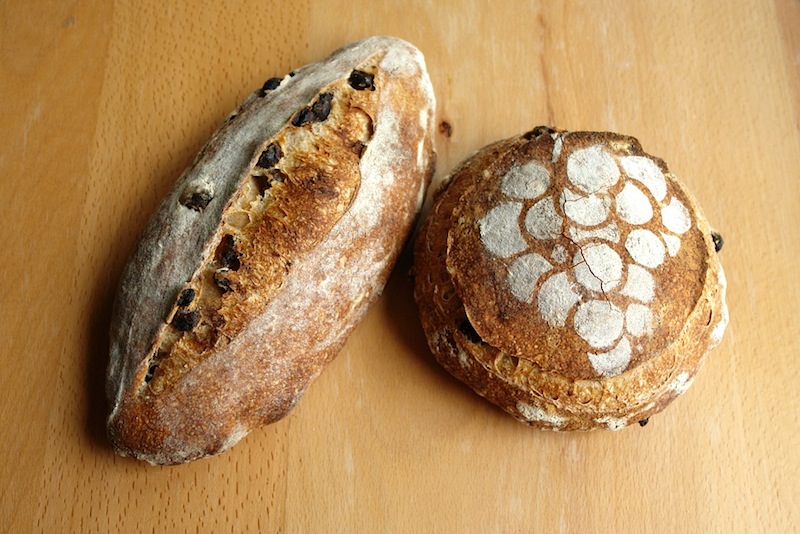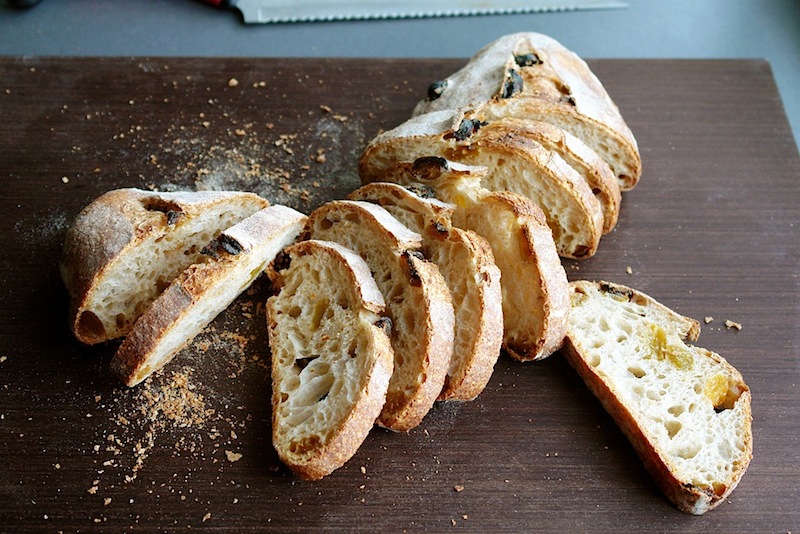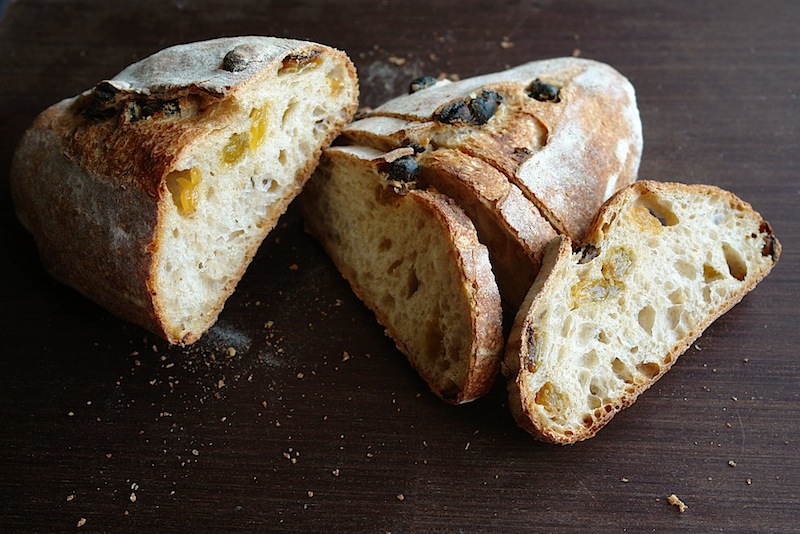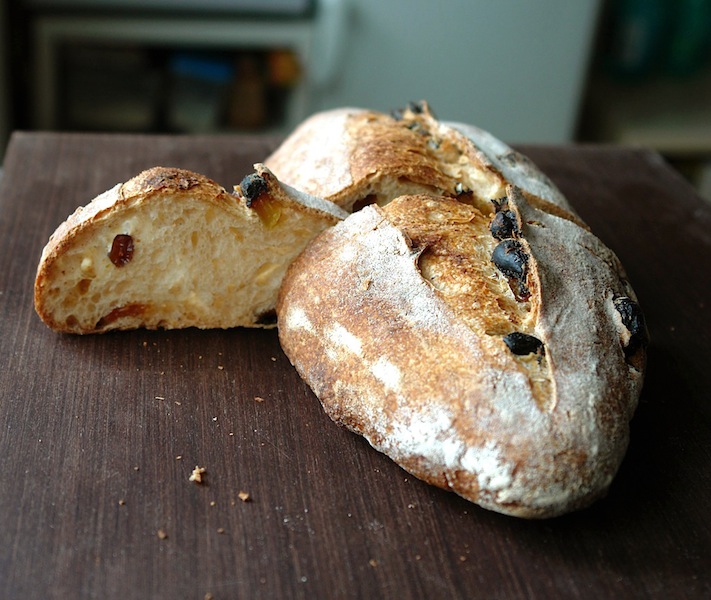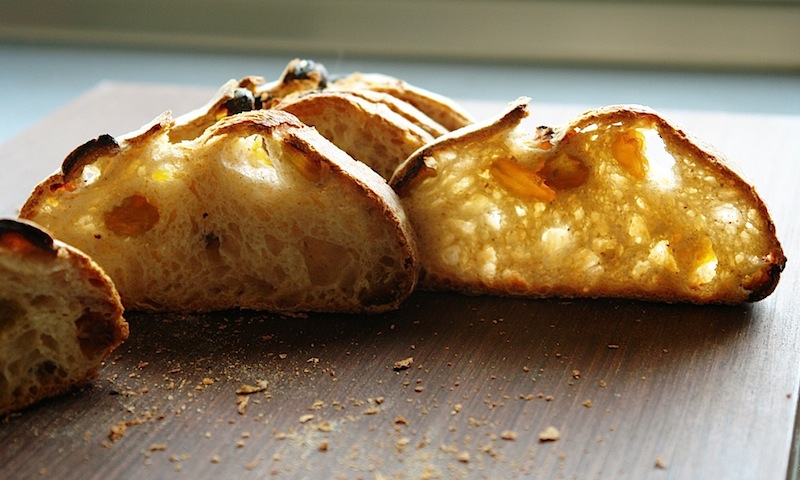 I don't know why, but this bread makes me think of summer, hot sun, and laziness.
Complete recipe and more photos can be found on my romanian blog, with translation available, Apa.Faina.Sare., link here.
codruta