Two loafs with liquid levain: one with 50 Percent Whole-Wheat, the other one with 50 Percent Rye
In the last 2 weeks, I baked a lot of breads. I hope I'll have time to write about every one of them, and I start with these two loafs.
The first one was 50% whole-wheat with roasted wheat germ using a liquid levain. The hydration is 75%, and prefermented flour is 20% of the total amount of flour. I kneaded only by hand, with folds in the bowl, then I transfered the dough in a lightly oiled container and I did 2 S-F at 50 minutes interval for 2h:30 min fermentation time. Shape a batard and refrigerated for 21 hours (I didn't intended to ferment the dough so long, but I had a busy day). I loved the aroma of this bread, tangy with a nutty flavor. My boyfriend took a half of it on a mountain trip and it held very well, in sunny and rainy weather. I ate the other half toasted, and this increased the nutty flavor. It was a simple formula, with a good result.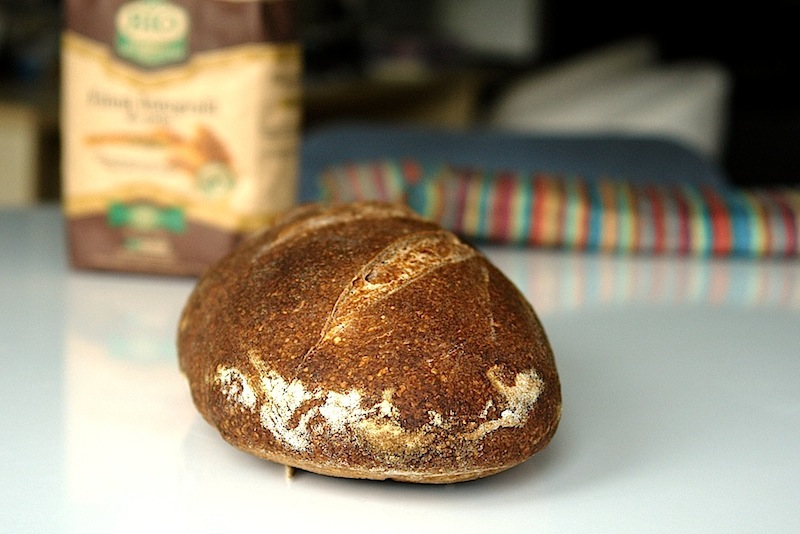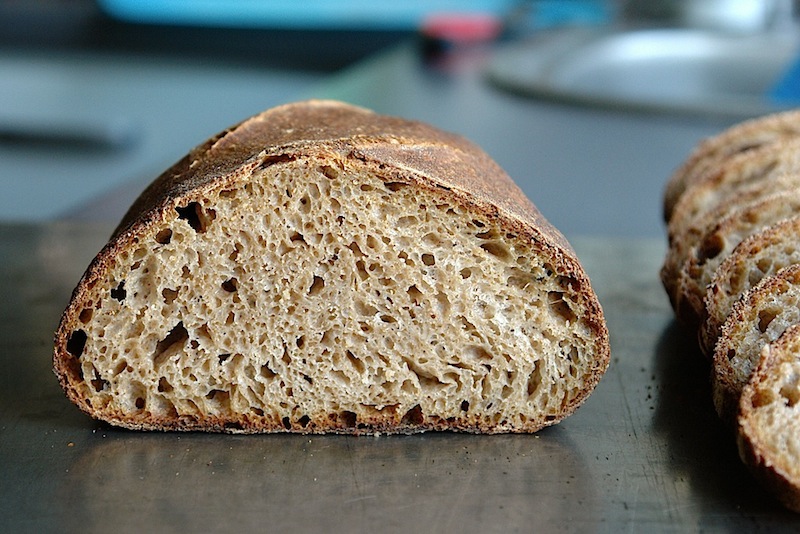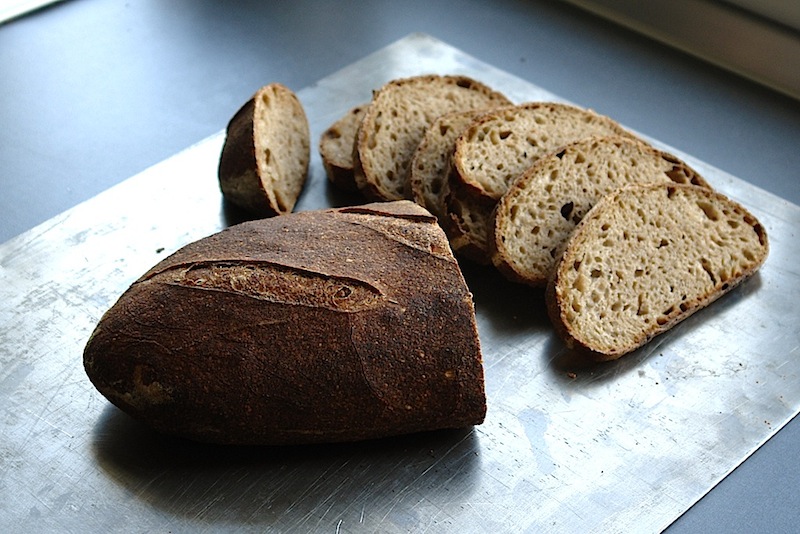 The other loaf, made two days later, was 50% rye with roasted fennel seeds, using a liquid levain. The hydration was 80%, prefermented flour 20%. I thought I could refrigerate the dough overnight, but I checked the dough after 4 hours in the fridge and it was proofed, so I had to bake it in the middle of the night (bad planning, sleepy eyes, ugly scoring). The aroma of rye and fennel filled the room. The bread was light (the huge amount of water evaporated during baking?), and I was surprised to see the open crumb, given the fact that was so much rye and the dough was at the limit of overproofing. I loved eating this bread, especially with goat cheese and olive oil.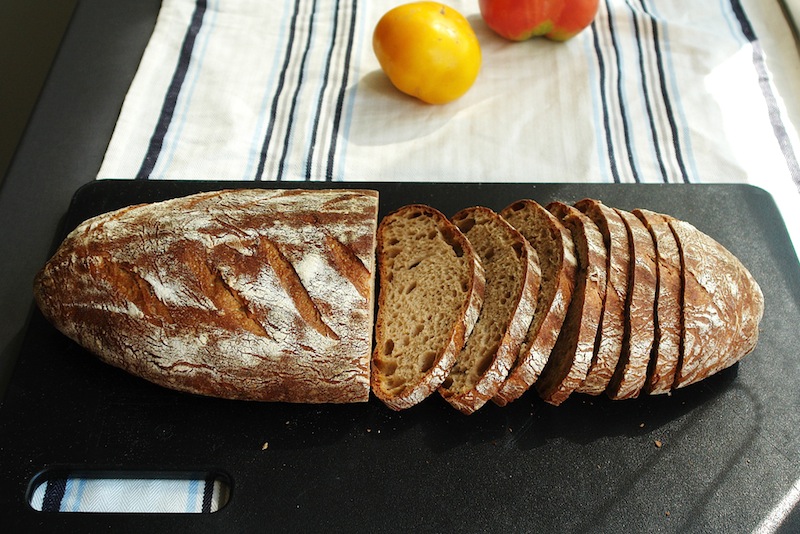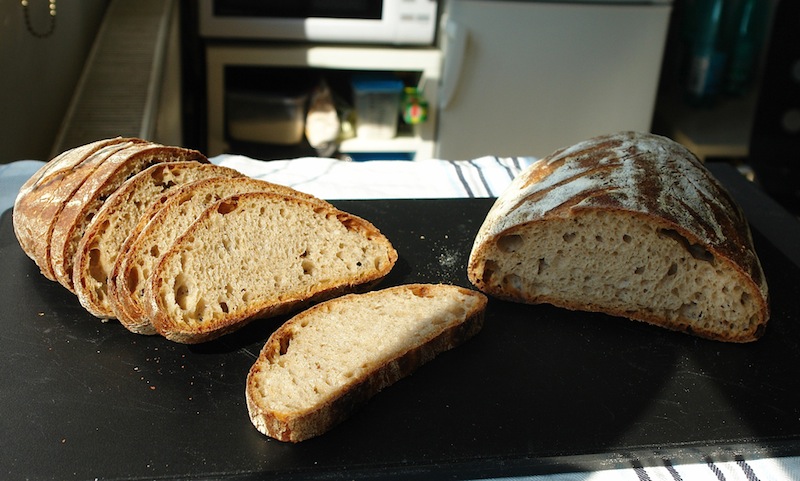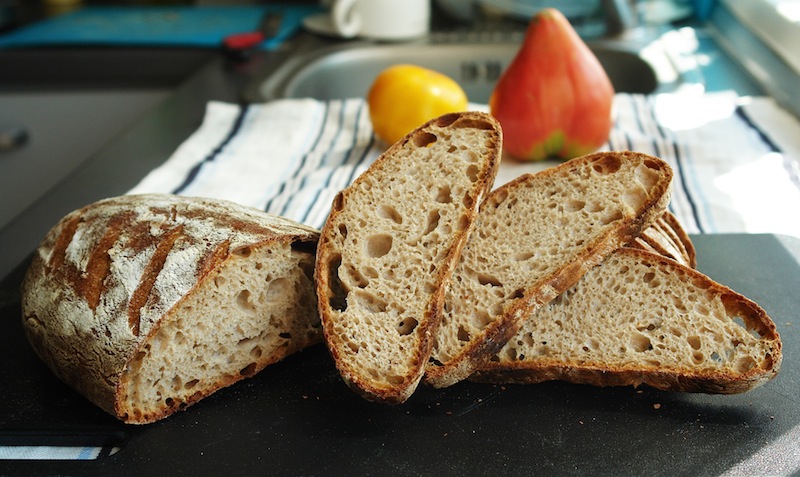 Here is a picture with a comparative section of this two breads.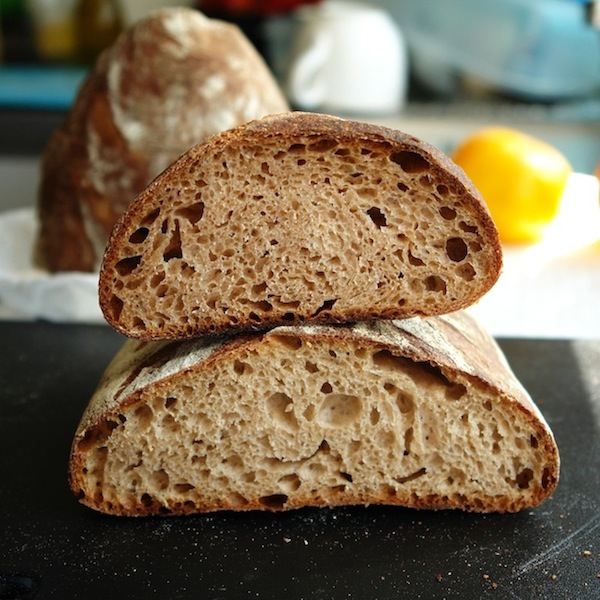 Complete recipes and more pictures can be found on my romanian blog,  Water.Flour.Salt., first one, here, and second one, here.
Codruta