Altamura Bread with Atta Flour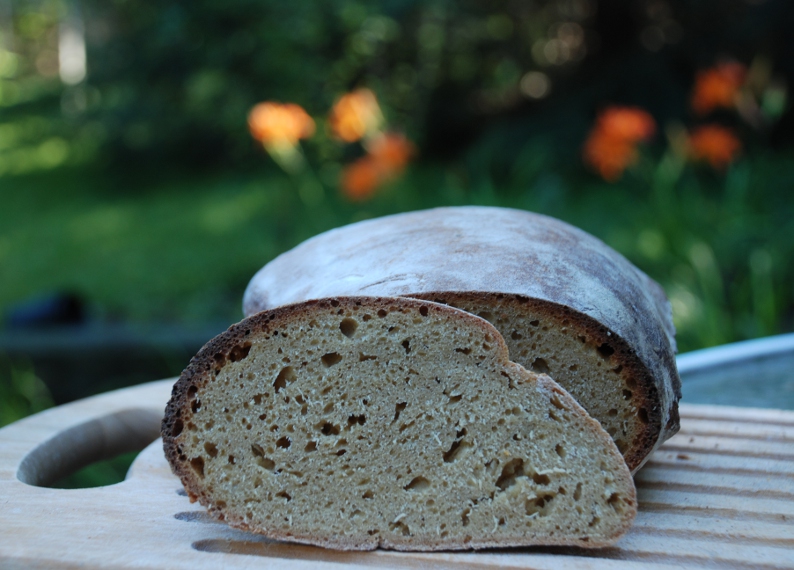 Franko's projects have a way of capturing my imagination.   His Altamura bread did that in spades.   Then to top it off when Sylvia showed her Altamura loaf sitting on her WFO floor, I couldn't resist.    Today I followed Franko's formula http://www.thefreshloaf.com/node/24172/first-success-altamura-project to the tee.   The only problem was I didn't have the Giusto fancy durum flour - just my Golden Temple Atta.   I took Franko's advice and did the 4 Stretch and Folds in the bowl.   I wouldn't call them regular in the bowl stretch and folds though, since I used my hands and just gently manipulated the dough.   I had watched the clip of the Italian housewife (in the comments of Franko's post) handling the dough, and I tried to channel her, even though there is a big gap between us.   I also did all the mixing and initial kneading by hand.   The dough is very easy to handle and not sticky so this was fine.   It is the first time since forever that I haven't mixed in my Kitchen Aid.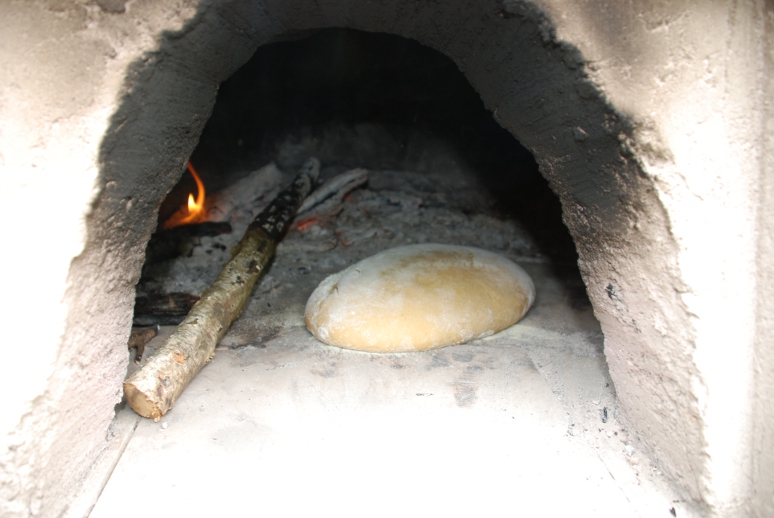 I hadn't really thought about baking with fire in, door open when I built my oven but it worked fine for one loaf.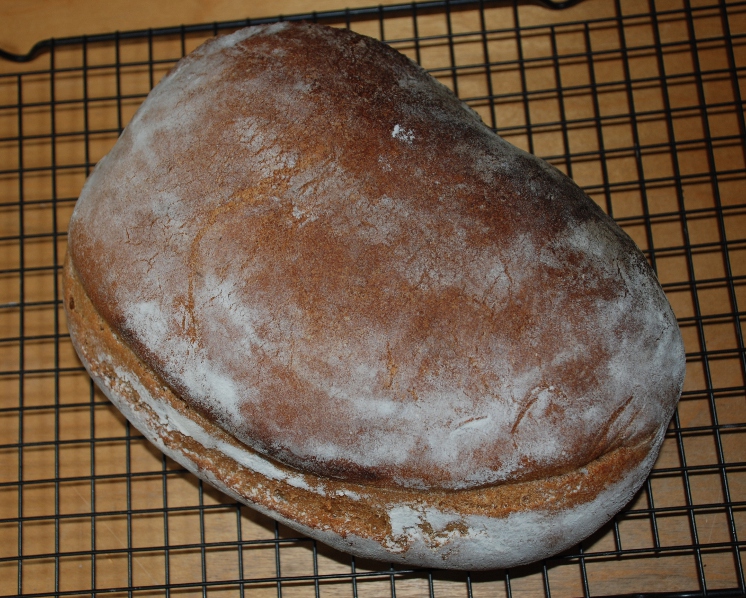 I didn't get quite as much oven spring as I would have hoped for, so I think there's plenty of room for improvement.   But I'm pretty happy with this bread.   Of course, my title is a misnomer.   This isn't Altamura bread since it's made with Atta - whole grain durum flour, most likely sourced from just about every country but Italy.   Maybe next time.