Lofty loaf made from "Chapati/Roti wheat"
I always wanted to know how Pakistani wheat kernels i have in stock would perform in a loaf pan. I mill my own wheat, so i made a wholewheat loaf from Peter Reinhart's (Wholegrain breads). The loaf is seen here. I happened to find a pullman pan-look-alike on sale, and i purchased it without hesitation. The difference in this loaf, is that i sifted most of the bran out of the milled flour. The dough had a distinct pale yellowish hue to it, due to the carotenoid pigments, as it is technically a green flour. The dough was lovely to work with, it was somewhat extensible, not thisty, and pliable. The flour made from it had few tiny brownish specks. I suspect that the flour is close to a medium extraction of about 80%.
I enriched the dough, as the recipe does, with butter, oil, and brown sugar. The biga and soaker were mixed to full gluten development by hand. The brown sugar, and the effect of the biga, caused a speedy fermentation.
(Notice the flour print. This was my floured finger poking the proofed dough)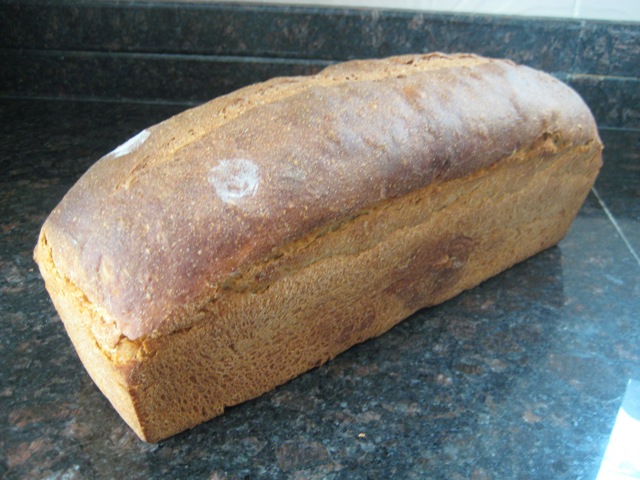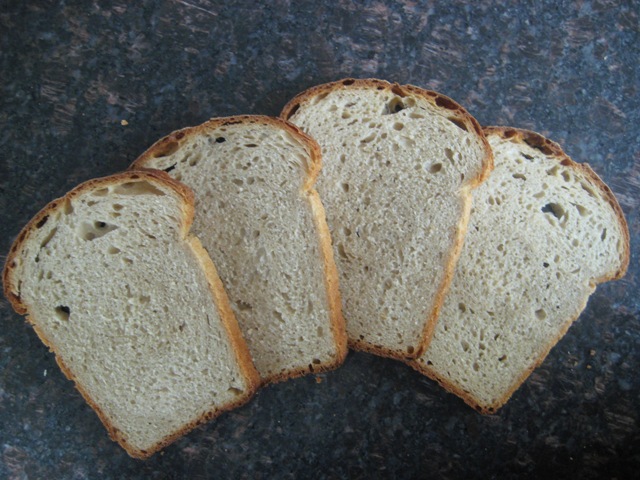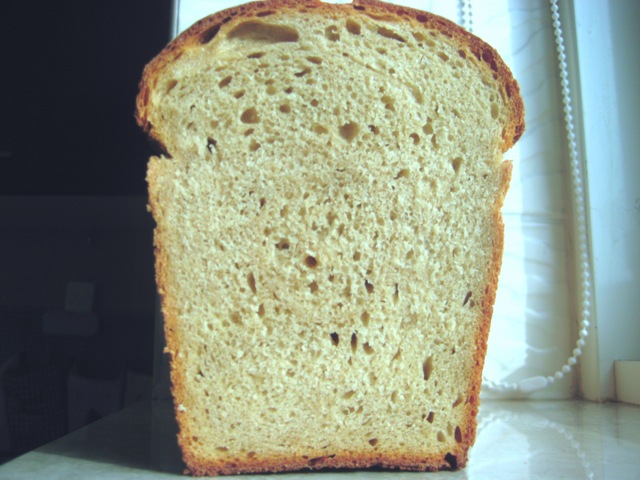 The flavor of the bread is superb. creamy/smooth, rich, light in texture, fluffy crumb. It is especially flavorful when toasted.
can't replicate this experience often, as the whole process of wheat tempering, milling, sifting , and baking is time consuming, and tiring.
I wanted to proove to myself that my hard winter wheats are capable of creating good bread, and they did.