Whole Wheat W/multigrain soaker
I made this bread yesterday from Hamelman's yeasted prefermets section. I used 50% Strong white Hovis bread flour, and 50% Snowflake Nutty Wheat Flour. As the latter contains too much bran, i adjusted by adding some all purpose flour to the final dough.
I mounted two baking stones on two separate racks. The oven spring was better this way, i think. I used Sylvia's Steaming technique.. (very effective).
I cut some slices today morning, and the bread smelled strongly of buckwheat. I used buckwheat in lieu of millet called for in the recipe. The crust is crunchy, and the crumb is soft and satisfying. I love this bread!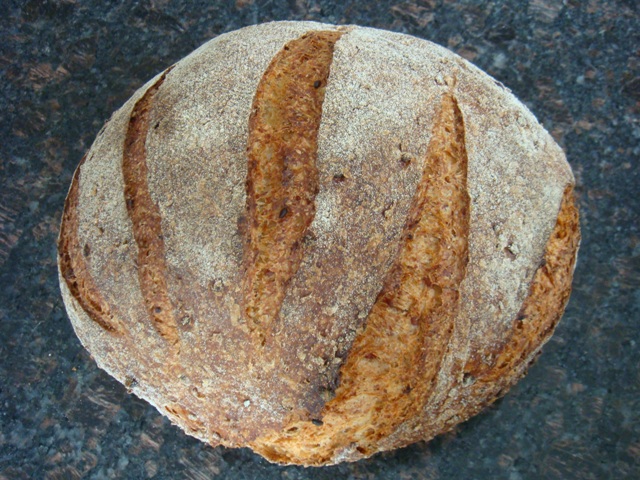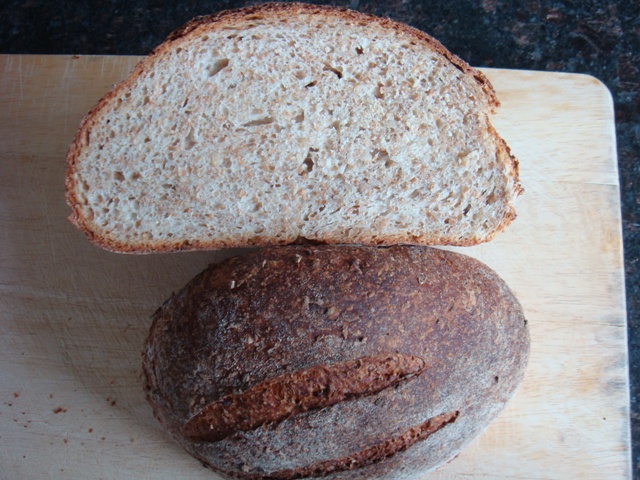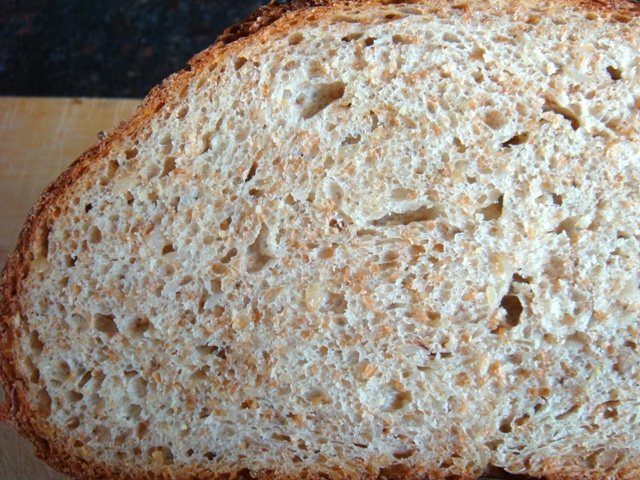 Khalid