Hamelman's Baguettes with Poolish
This is my second try at baguettes, my first was unworthy of a blog, it was overmixed, shaping was lousy, and crust and color were lacking. Now that iam getting the hang of it, i really love Poolish baguettes. The nutty fragrance of a poolish is indeed intoxicating.
I adhered to Hamelman's book instructions, including very moderate mixing times,  but my final proofing was 50 minutes instead of 1-1.5 hours (my kitchen was warm). I did bake boldly, and the baguettes came out crusty and cracked loudly out of the oven, but i admit.. i have left the baguettes for longer than called for 35 minutes without steam, and vented steam from the oven throughout the bake, which caused the crust to thicken, and the baguettes  crust to be extra thick and crumb to be drier than desired. This, however, was a good bake, a far cry from my first baguettes.
EDIT: I did infact stray from hamlman's folding regime. I folded once after 1 hour but found the dough truely undeveloped as the mixing was very brief. I folded the dough again after 20 minutes and then after 10 final minutes.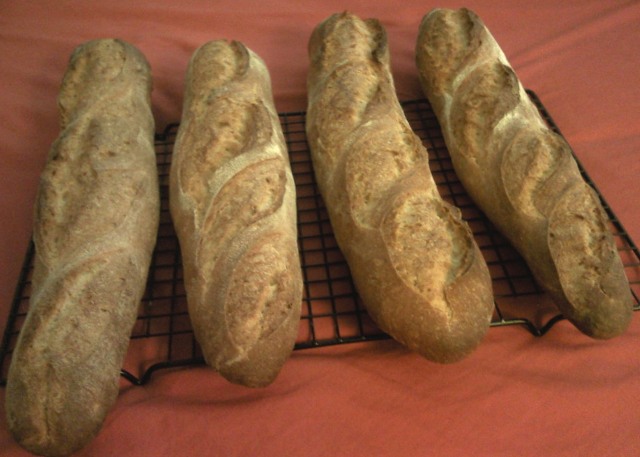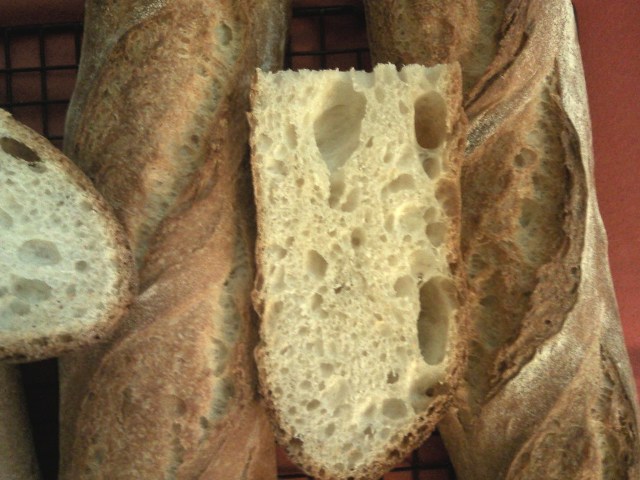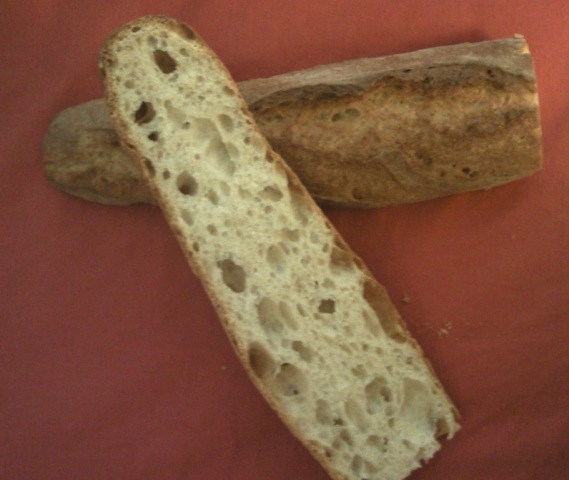 Khalid