Vermont Sourdough wtih Increased Whole Grain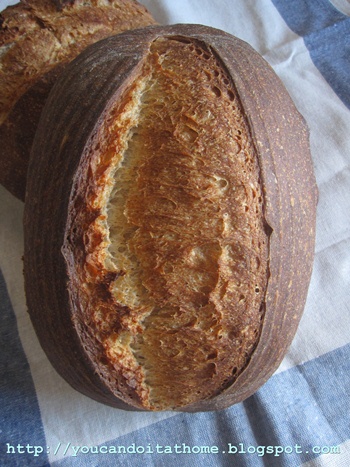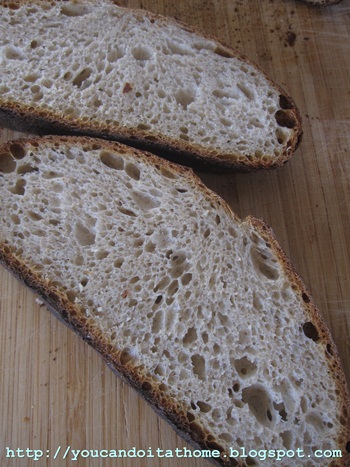 I made both Vermont Sourdough and Vermont Sourdough with Whole Wheat several times in the past year but this was the first time I attempted this recipe (Vermont Sourdough with Increased Whole Grain). There were serious typos in the formula for home-bake. Mixing the dough by following the ingredient list, I ended up with a pancake batter. I have heard about the big errata sheet for the book, but this was the first time I came across the recipe error myself. Thank God that at least there was no typo in Baker's Percentage and liquid levain built. At least, I prepared starter built correctly and I corrected the ingredient errors by using the Baker's Percentage.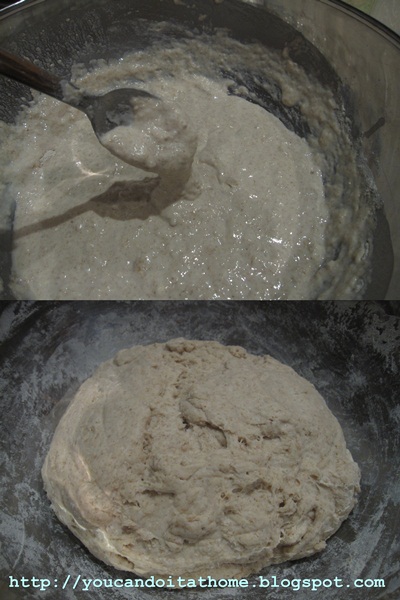 Before and after ingredient correction
Thanks to the new baking stone (one-inch thick paving bluestone bought from Bunning), my bread came out singing loudly (really really loudly). It sang with crackling tunes for several minutes (no joke!).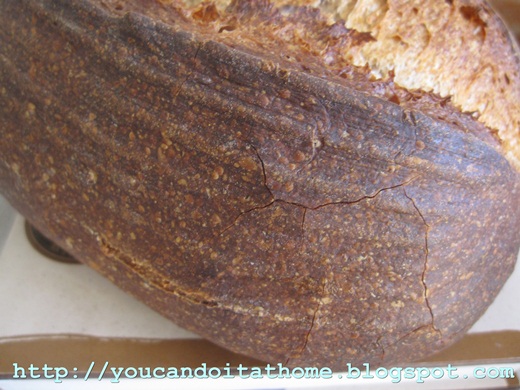 As you would expect from Vermont Sourdough, the bread was lovely with pronounced tang from increased rye and percentage of levain. 
Full post and more photos are here. 
Sue