Back to basic - Soft White Sandwich Bread with soy flour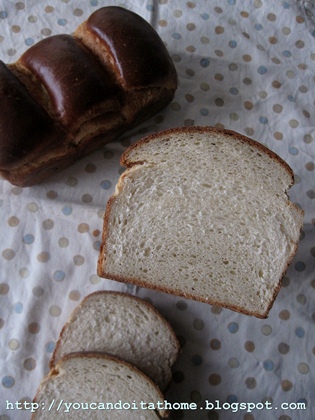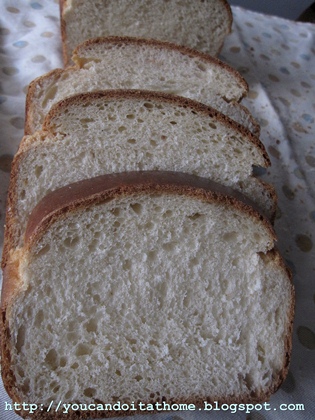 I'm back to basic white bread (well, with a little little tweak). It was the first bread I ever made a little over a year ago, from Peter Reinhart's BBA (my first bread making book). I made this bread again with two motivations, One was that I wanted to experiment with soy flour in bread and it would be better to do it with simple basic recipe. The other was that I wanted to experiment making super soft sandwich bread by implementing intensive kneading as per  txfarmer's blog on the issue. 
PR recipe produced simple and great tasting bread. I still remember that I thought it was the best bread ever when I first had a bite. Not that I'm a good baker, freshly baked bread will taste great, no matter what. And it was even more so, when it was your first you-made bread, fresh out of the oven. It was an absolute joy and gave such a sense of satisfaction. 
One year past, same recipe with tweaks of sourdough starter, soy flour (5%) and intensive kneading (to produce soft and tender crumb), this time, the bread tasted even better. So much better, in fact. Soy flour added mild sweet nutty flavour and creamier crumbs. Incorporating sourdough starter in the recipe also gave more flavour to the bread. Intensive kneading also delivered super soft crumb. The bread was so soft, flavoursome, sweet, creamy and has fantastic aroma (the aroma from the baking stayed in my house for whole day, I'm not joking). It was so yummy that I could just eat the bread on itself, without any butter or spread. The bread reminded me of the soft bread from our local bakery, that I had when I was a kid living in Bangkok.
The bread also worked well with the pea and ham soup for our Winter night (it has been really cold in Melbourne, Australia this week. It is the coldest June in years).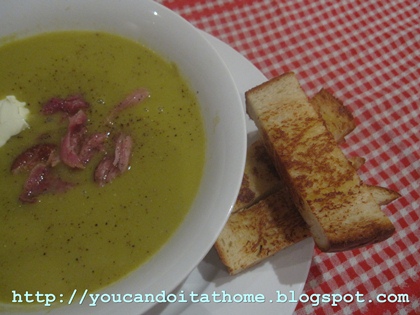 Full post and recipe is here. 
Sue