Whole Wheat Croissant - not as indulgent, is it?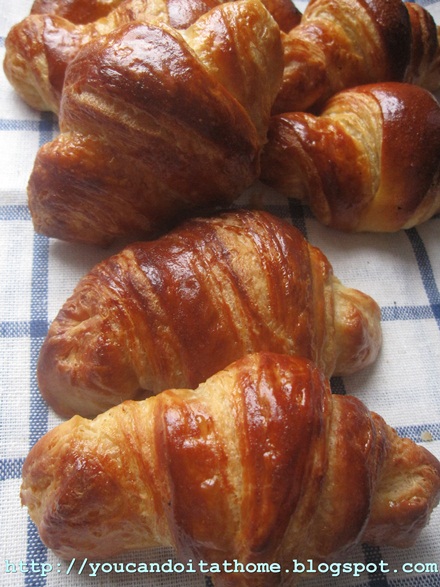 It might makes you feel less guilty eating croissant. These croissants were made with 20% whole wheat flour.
Would it be classified as wholegrain croissants:P?
I used the recipe from Michel Suas's Advance Bread and Pastry. The recipe used preferment. The dough was quite soft and pliable and was relatively easy to work with when it came to rolling and lamination.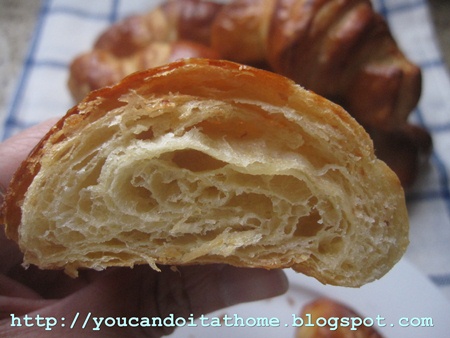 These were great tasting croissants and full of flavours. It had subtle nuttiness from whole wheat, great sweetness from malt and preferment. And whole wheat was hardly noticeable in the baked croissants. It was a good alternative to traditional croissant and it was sort of comforting to, at least, have a healthy wholegrain croissant.
Full post and recipe is here (http://youcandoitathome.blogspot.com/2011/05/whole-wheat-croissant-not-as-indulgent.html).
Sue
http://youcandoitathome.blogspot.com