Ravenous Cafe and Tartine-style bread
I recently "discovered" an absolutely marvelous eatery fairly near me here in Sacramento called Ravenous Cafe.  We first tried it a couple weeks ago and had a delightful meal, but as a bread freak I was astounded at the really great bread they served, unlike nothing else I remembered.  I called them a few days later to learn more about that surprising bread and had the chance to talk to the chef, Mark Helms, who described it as basically a "Country Bread" inspired by Chad Robertson's book Tartine Bread.  He offered to give me a bit of his starter which I gratefully accepted (consuming another great meal at Ravenous Cafe on the way).
I tried the starter out this past weekend using a version of the recipe from Martha Stewart's website (link) .  The dough is basically a moist sourdough (75% hydration) made with a 90/10 blend of unbleached bread flour and whole wheat flour (I used King Arthur brand).  The recipe calls for a 100%-hydration starter made with a 50/50 blend of unbleached bread flour and whole wheat flour.
I'm not used to working with dough that moist but I muddled through as best I could - shaping the loaf was problematic for me.  The starter I mooched from Mark Helms performed beautiifully, and I wound up with a moist tasty bread with a very open crumb.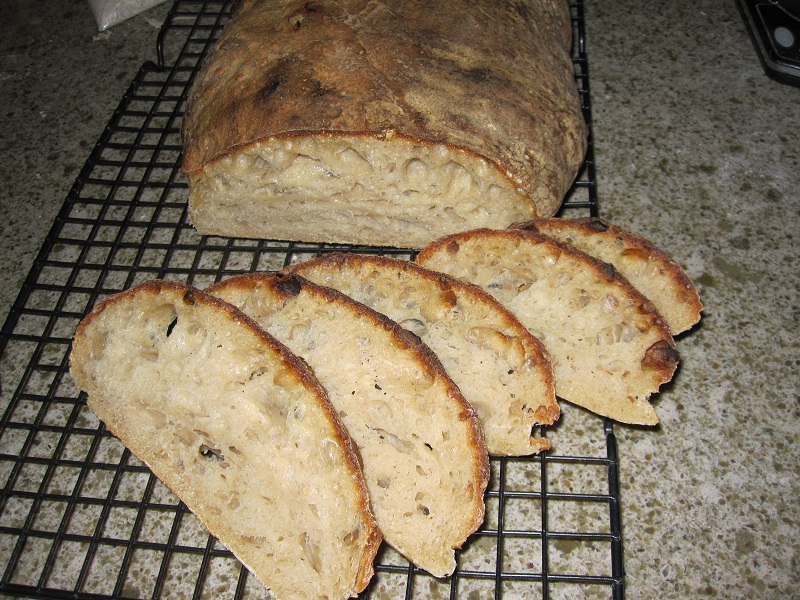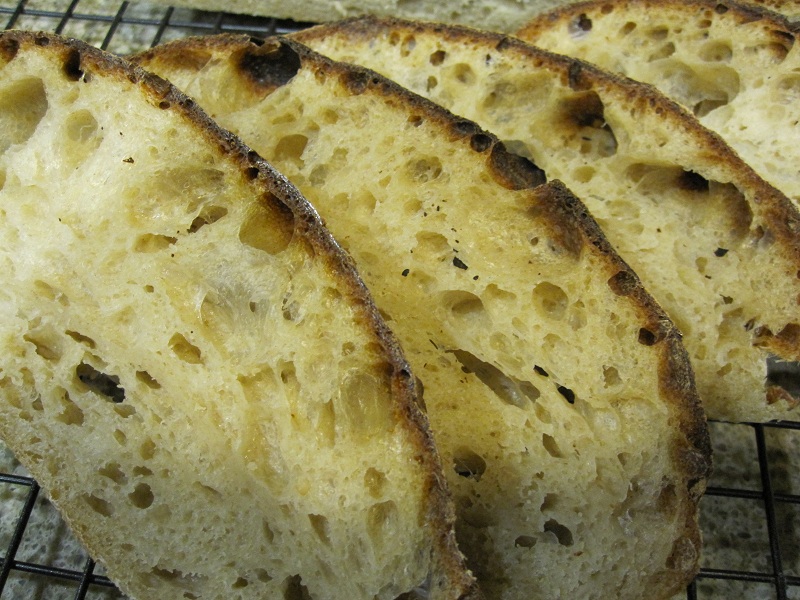 I didn't have a cover big enough to put over the loaves and they wound up toasty on the top and barely done on the underside, but it's pretty good for a first attempt.  Never made bread like this before, it's a real eye opener for me!